Home
»
Advertising
,
collecting
,
diecast
,
Film
,
Internet
,
Marketing
,
Mattel Disney Pixar CARS
,
Retail
,
Toys
,
TV
Mattel Disney Pixar Diecast CARS: Kmart CARS Days 2 – 5 Day Countdown
This Saturday, June 20, 2009 -11 AM (YOUR local time).

What Stores Are Participating?
Official Full List of Stores on our EDITGRID page.
Or at: http://www.editgrid.com/user/takefiveaday/Cars_Collector_Event_June_Store_List
I have sorted it by STATE & ZIP CODE in descending order so it should be easier to search.
If the Store is on the List, It's 100% Sure They are Participating?
I'd say more like 95% sure … so check by either showing up or calling and asking if the "Disney Diecast CARS event" is happening at 11AM THIS Saturday. Ask for toys or a manager to be certain.Or a true Kmart geek, ask for the "Store Coach."
It helps if the store is handing these out or has the giant poster version of this …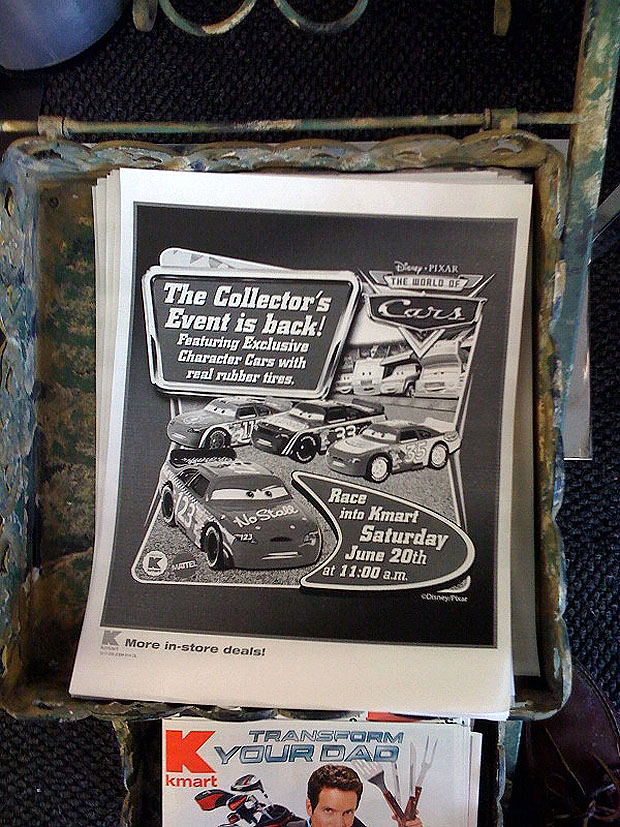 Color poster version.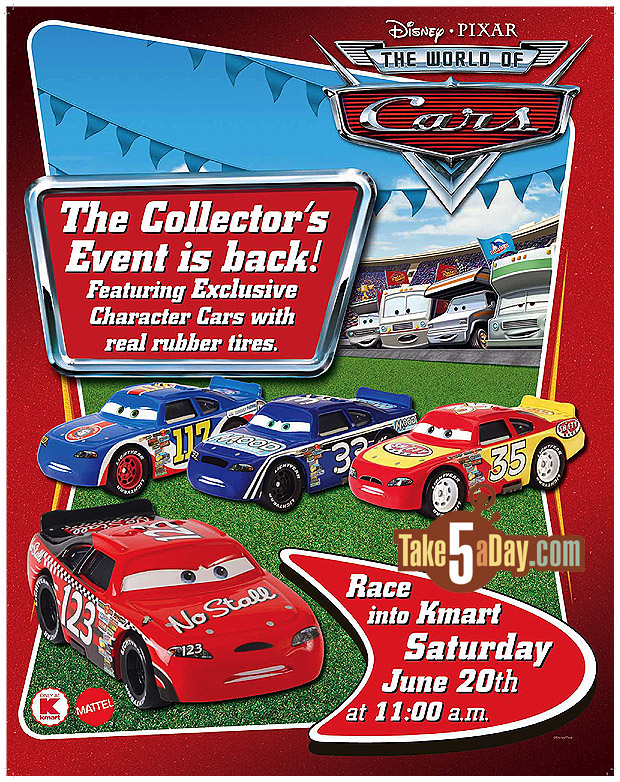 What if they are on the list and they claim to know nothing.
That could be good news, bad news or really, really bad news. There is a 99% chance they are simply mistaken, yea, I know – hard to believe but maybe this way your store will be pretty empty 🙂 … or they are eBayers who are hoarding ALL the CARS (bad news) or really, really bad news (they are really, really not having the event).
There are 1,300 Kmart's so 1%  that means 13 stores will give out the wrong info, for good or bad …
Which Kmart should I go to?
That's hard to say. Let us know how your decision went.
So, what's the procedure? Should I line up early?
If it goes according to the rules, every person who is capable of drawing a number (2 years old +?) selects a number and you go in the order so you could show up at 10:55 and draw #1 or draw #20 even though you got there at 8:30 AM so it's up to you when you want to show up but between 10:30 & 10:45 is probably good plus you can gauge the competition and adjust your strategy accordingly.
Here is a memo from last time outlining the rules …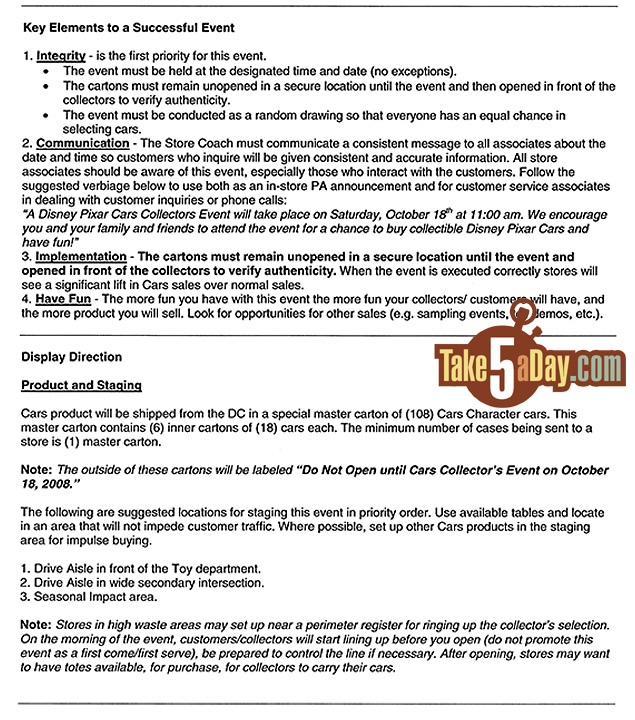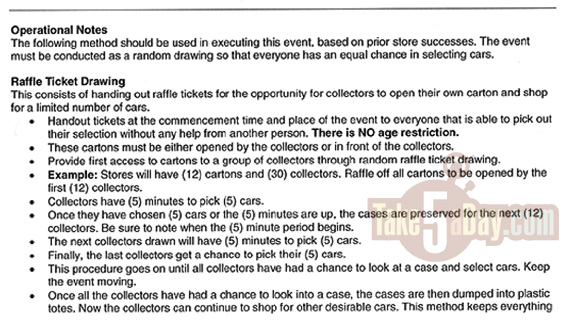 What's available in the case?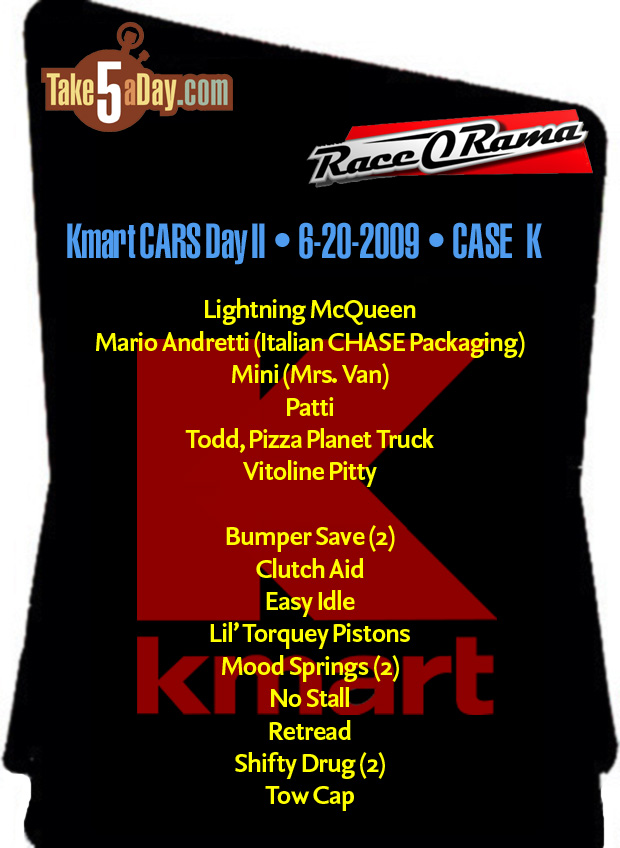 Which ones should I buy?
Er, Collect them all?
How About a Printable Checklist?
Sure, drag off the chart below and print.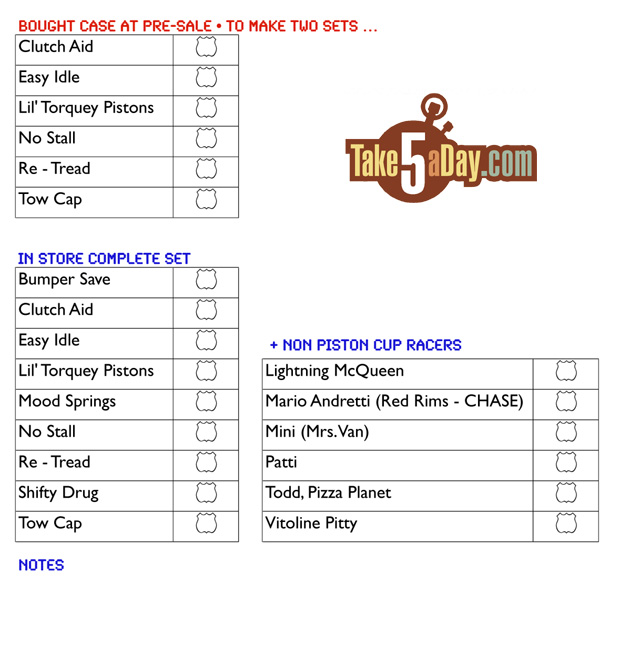 What this about a pre-sale?
Yes, Case K was available for two brief bursts last week. Info HERE and HERE. Sorry, Pre-sale SOLD OUT so now, in store only.
Will they sell CASES after the 20th like last year?
Sure, if there are any left over after the event – extra cases go back to the warehouse – might take a week before we know if any are available. We will try and let you know asap.
Does Lightning McQueen in this CASE K come with "rubber" tires?
No.
You sure, does Lightning McQueen in this CASE K does not come with "rubber" tires?
Yes.
You really sure, does Lightning McQueen in this CASE K come with "rubber" tires?
What was the question?
I heard there's a CARS III Day scheduled for Autumn?
Yes, I've heard – can we get through this one first? 🙂
Will some of the Piston Cup CARS be coming as Lightyear Launchers, or Pit Row launchers?
Yes.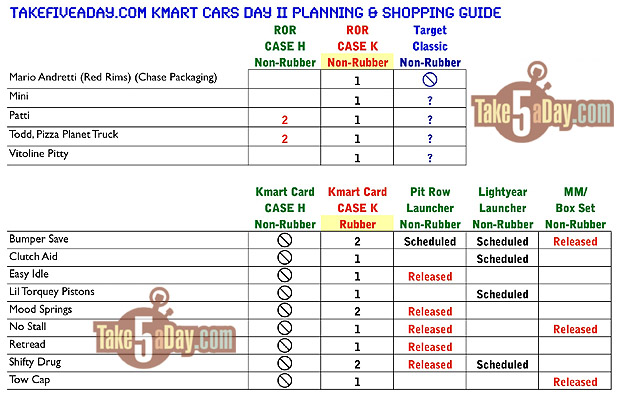 I'm confused by the above chart.
That's not a question.
Will the non-Piston Cup racers be released on the Target "Final Lap" non-lenticular card?
a) You can be certain Lightning McQueen with non-rubber will be in Target CASE A.
b) You can be reasonably certain that Mario in Italian packaging as CHASE will not be back but Mario with red rims as a regular release – ???? Does Mattel count the packaging as the CHASE element or the CAR??????
c) The first scheduled shipment of the "Final Lap" CARS & cards is not shipping until 8/15 and we do not know Target Case assortment A (yet) – so the minimum scenario for now is that it will be at least 2 months or so before we know if more Mini, Todd, Patti or Vitoline Pitty's are coming … and that's presuming they are in Target CASE A … they will be back eventually but back in August? Don't know.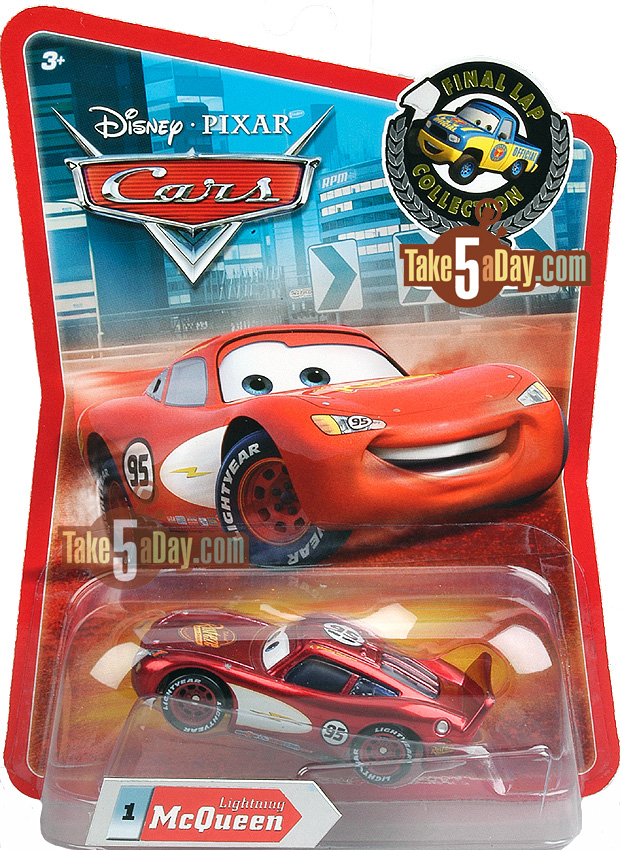 Good luck!



metroxing

16 June 2009

Advertising, collecting, diecast, Film, Internet, Marketing, Mattel Disney Pixar CARS, Retail, Toys, TV


168 Comments