Home
»
Uncategorized
HAVING DATABASE ISSUES :-( … – UPDATE – Fixed!
Sorry for the flaky service – having database issues with our host … trying to resolve, meanwhile enjoy the old look of TakeFive 🙂 …
TIZMANIAN UPDATE:  I believe I have stabilized the site for the very short term so thank you all for your patience!  The good news / bad news is this:
Good News:  Take5 has grown so large that operating from a shared host environment can't continue.  This is actually a good thing and testament to the content I think (yeah, Metro!).
Bad News:  We will need to migrate to a dedicated server which means some hair pulling and eating Tums like chiclets in the short term as well as a significant jump in out of pocket expenses every month.  Also, you may see the theme change a lot during this short term as the past one is considered to be one of the culprits for our wonkiness per our server host so please keep that in mind and don't beat us up too badly about it.  Send hate mail to me here at Tizmanian(at)takefiveaday(dot)com and leave Metro out of it.
Thank you all again, dear readers and advertisers, for cheering us on during this growth phase.  Literally, without you we would not have grown up to be the largest website on the planet Earth for Mattel Disney Pixar CARS and that has been and continues to be an amazing thing!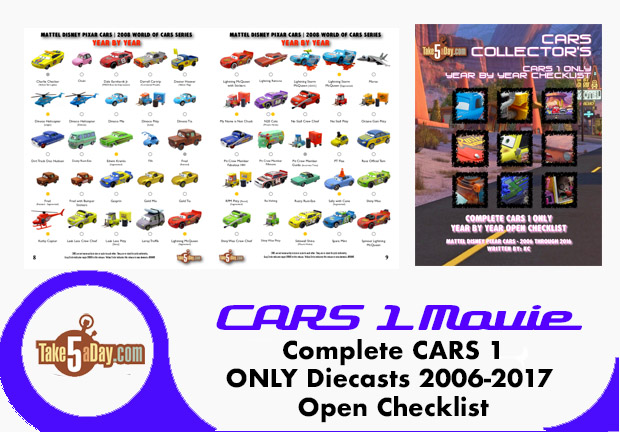 metroxing

16 June 2009

Uncategorized


22 Comments