Home
»
Advertising
,
collecting
,
diecast
,
Film
,
Internet
,
Marketing
,
Mattel Disney Pixar CARS
,
Retail
,
Toys
,
TV
Mattel Disney Pixar Diecast CARS: The Piston Cup Racers Check List Checklist
We were holding off on the updated checklist since we weren't sure exactly when the Wheelers were coming out. But even though the Wheeler 'launchers' won't be out until late Spring 2009, we put them on the list so you can keep track in case you want to make long term plans.
Of course, if you have the Motor Speedway of the South set, you have them all already and this is just filling in the blanks (other than aggro Dale Jr. which seems to be the exclusive in the set).
The only way to get everything on there was to do it in landscape mode so it looks tiny here but drag the JPEG off and you can make it larger when you print it – it should print cleanly at any size …
Everything shown on the chart is either already RELEASED and or SCHEDULED to be released. Scheduled is like anything else – it's on a piece on paper and it's listed to be released. Whether it actually gets released or perhaps more importantly, WHEN is another matter. I know you might find find this hard to believe but there is no grand master plan.  🙂
Just look at Tank & Easy Idle launchers. Mattel put it on a list a long time ago and manufactured them. We know WM ordered them and it's in their system but where is it? Is it piled up in the back? Is it in a warehouse? No one seems to know so there is a plan and then there's the execution of said plan which sometimes seems to be a colony of sleepy and/or crazed monkeys.
But at least you have a sheet to wave in front of said monkeys.
The four Piston Cup racers in gray are NOT scheduled to be (re) released as of now but things could change – (other than aggro MSOS Dale Jr.), there will only be 4 Piston Cup racers not scheduled for re-release in the US as of now – Creme Filled Gask-its, Faux Wheel Drive, Mac iCar & Tach-o-Mint … perhaps a nice $49 box set at SD Comic Con 🙂 …
And the last two columns are for the accompanying haulers or the cabs only – just as reference …
Movie Moments Race O Rama is not listed as we do not have a lit of what's staying in the rotation or what's coming …
Other Checklist Check Lists?
The December 2008 What's New to Buy Check List Checklist
The WOC: Race O Rama Checklist (the current CARS single series).
The World of CARS Visual Check List Checklist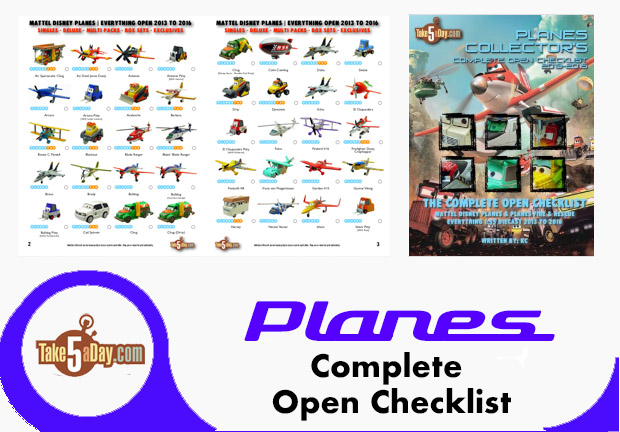 metroxing

1 December 2008

Advertising, collecting, diecast, Film, Internet, Marketing, Mattel Disney Pixar CARS, Retail, Toys, TV


17 Comments