Home
»
Advertising
,
collecting
,
diecast
,
Film
,
Internet
,
Marketing
,
Mattel Disney Pixar CARS
,
Retail
,
Toys
,
TV
Mattel Disney Pixar Diecast CARS: Gift 3-Packs Update FINALLY!
Presumably with the switchover from card design to mini box, that explains the apparent hibernation of the 3-packs just as they were getting interesting …
Here is a sample pic of what the Chick Hicks Pitty's & Mater box will look like when it gets released in early 2009.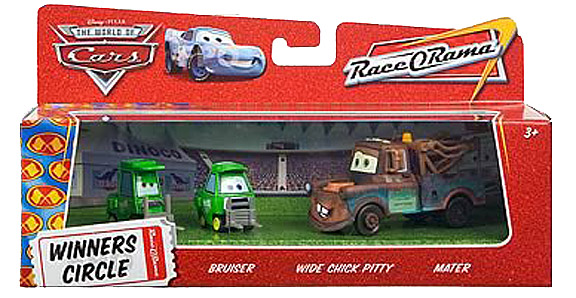 The bad news is that Sparemint 3-pack looks to have been pushed back in line and won't appear in the US for several more cases. It's still on the list – only at the bottom of the new list.
Instead, ready to ship in a few weeks, CASE B.
B CASE:
Guido, Luigi & Whitewalls McQueen (2)
Dinoco Mia, Dinoco Tia & Dinoco McQueen (2)
Chick Hicks, The King & Finish Line Lightning McQueen (2)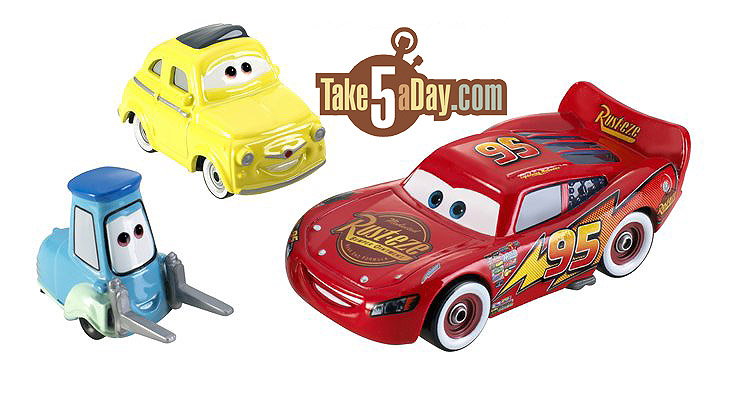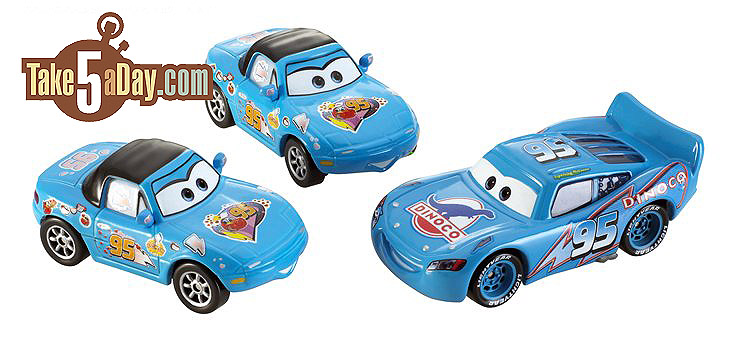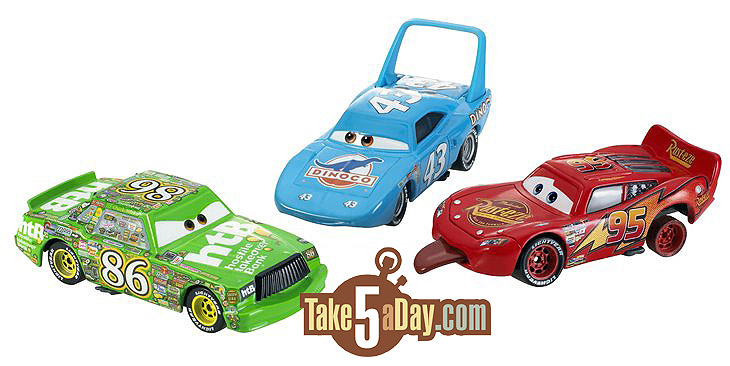 And the others in this order will be all starting in early 2009 …
NEW C CASE:
Bruiser Bukowski, Wide Chick Pitty, & Mater (2)
Dinoco Showgirl #1, Dinoco Showgirl #2 & Lightning McQueen (2)
Chick Hicks, Chick Phase "Green" Mia & Chick Phase "Green" Tia (2)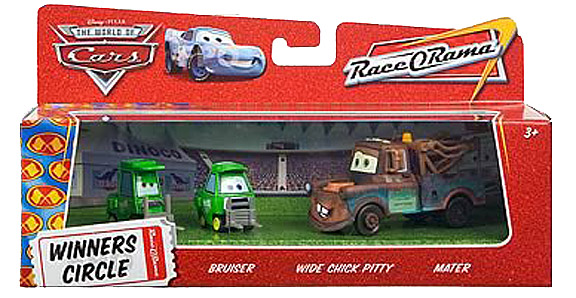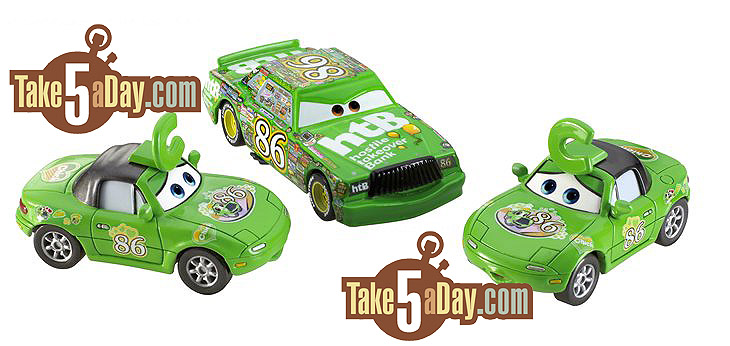 sorry, no pics yet of the Dinoco Showgirls …
NEW CASE D:
Dexter Hoover (with CHECKERED FLAG!), Lightning McQueen & Race Damaged King (2)
Others TBD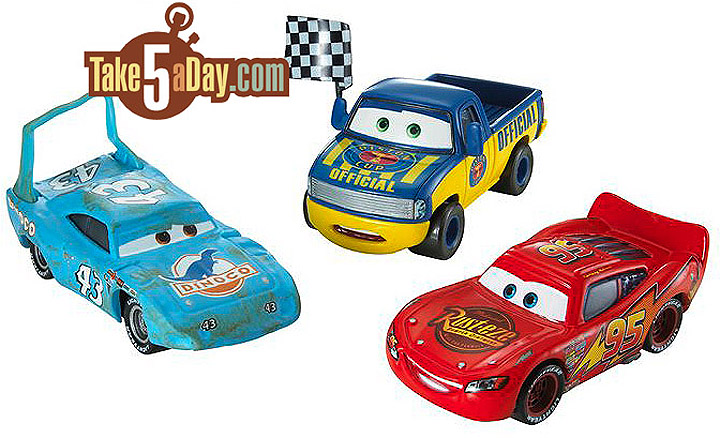 Beyond CASE D, there is no official case configurations – so Sparemint 3-pack is way down the line as of now. That could change but the Sparemint 3-pack is definitely not scheduled for release in the next few months.
(in other words, as soon as you open the singles pack of your Kmart Sparemint, the 3-pack will show up).



metroxing

1 December 2008

Advertising, collecting, diecast, Film, Internet, Marketing, Mattel Disney Pixar CARS, Retail, Toys, TV


43 Comments