Home
»
Advertising
,
collecting
,
diecast
,
Marketing
,
Mattel
,
Retail
,
Toys
Mattel Kmart Hot Wheels Event – Maine
Here's the scoop from a Fiddlehead in Maine about how the Hot Wheels event this morning at Kmart … if it goes as smoothly for CARS, there will be much rejoicing …
The KM Event went a little differently for us because there were more cases than people. I arrived 15 minutes before 9am and got a hand written number for me and my son, numbers 6 and 7. We went to the sporting goods section and waited for the event officials to wheel over the cart of sealed cases. Only about 17 people showed up and I was the only one with a child. I think there were about 25 cases, maybe more. They had a table set up too with free HW posters and CARS event flyers. My son and I went up to the cart together when my number was called and choose one case each. The case numbers all started with the same numbers but the last two numbers were different. I asked if there was a time limited and the official said no you can take your time and buy what you want. So we took our cases, sat down in the aisle over from the HW table, took out all the cars and spread them out on the floor. Each box had 36 cars. There were at least two to four of each special colored HW and one Treasure Hunt in each case along with several other singles.  Any cars that were left over were dumped into tubs for everyone to go thru. The event was over in about 30 minutes. There was a lot of cars left over.
Everyone was so nice and were happy to answer my questions. A few people came over to us when they were done going thru their boxes and the tubs (we were the last ones to finish of course) to ask my son what he found. (and to see if we scored anything good 😉 ) No one seemed to mind that my son and I took our time picking out cars. We scored two regular Treasure Hunts. Only one guy found a Super Treasure Hunt and another didn't find any Hunts at all.
We picked out only one car from the tubs and the rest of the cars we purchased came from our two cases. We walked away with 57 cars!!! Needless to say my son and I had the BEST TIME EVER!!!
Can't wait for the CARS event in October!!! 🙂
Nice haul!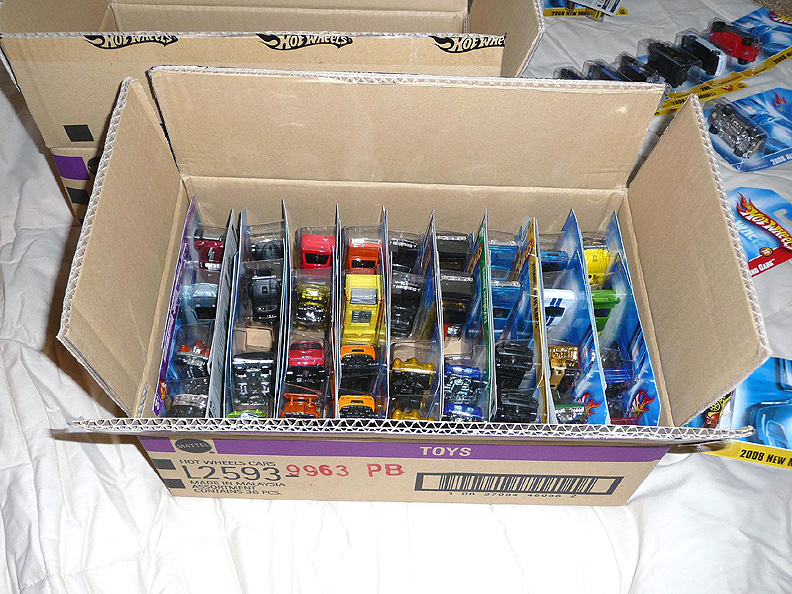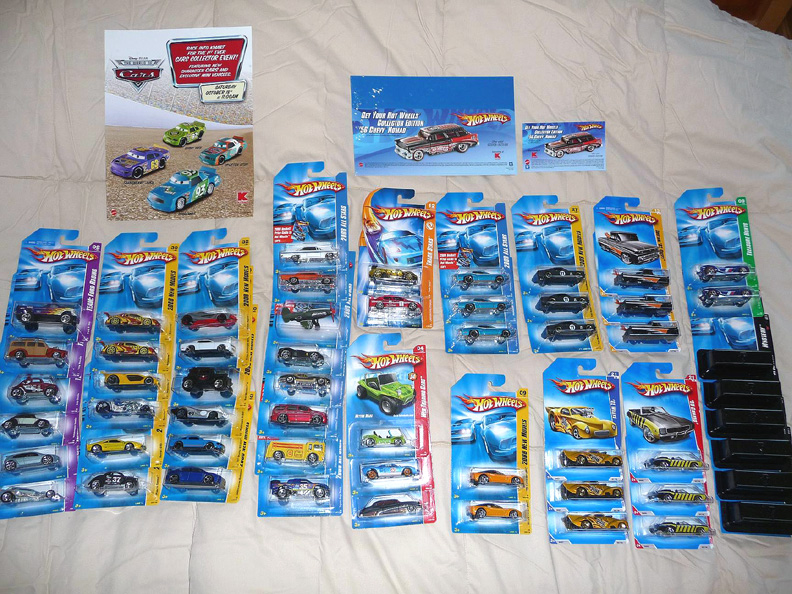 Is that some WWII fighter? (right row?)
Hey, what's that flyer in the top left – looks like CARS 🙂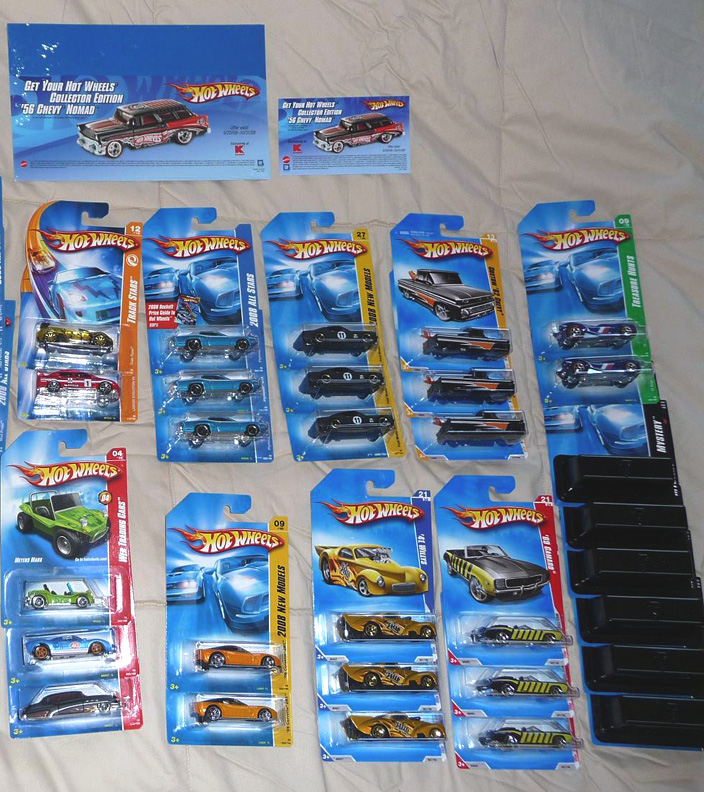 So, um, if this is your typical diecast buying session before you go fiddlehead pickin' – what does the rest of the collection look like? 🙂
And that bed, looks awfully comfortable … uh oh … yawn, nap time!
zzzzzzzzzzzzzzzzzzzzzzzzzzzzzzzzzzzzzzzzzzzz.
Thanks for the report and I look forward to everyone's photos on the 19th of October!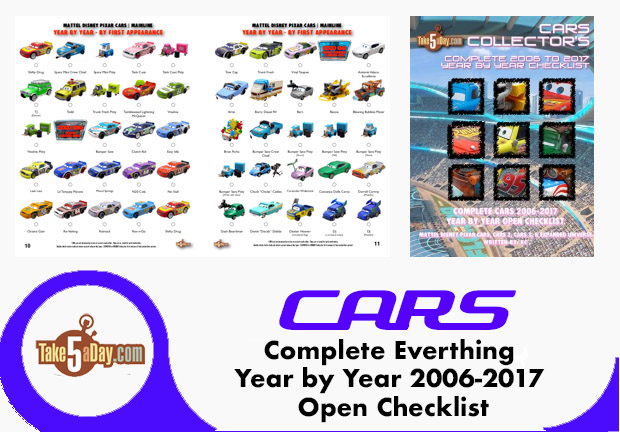 metroxing

20 September 2008

Advertising, collecting, diecast, Marketing, Mattel, Retail, Toys


71 Comments