Home
»
Advertising
,
collecting
,
Marketing
,
Mattel Disney Pixar CARS
,
Retail
,
Toys
,
TV
Mattel Disney Pixar CARS: Frank the Combine (2008 Update)
Nearly since Day 1, people have asked when FRANK is coming … no, he's not here yet and he's not coming soon as a metal diecast.*
Meanwhile, reader "Podso" was kind enough to forward a link of the MEGABLOKS Tipping Tractor set which actually includes a Frank that while not perfect to 1:55 scale is a cute placeholder.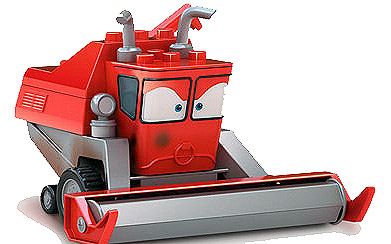 Of course, he's all plastic and snaps together … all grumpy-like.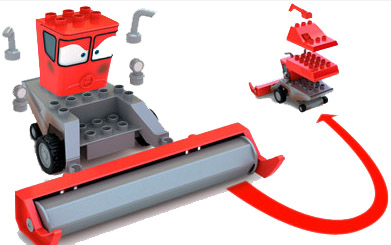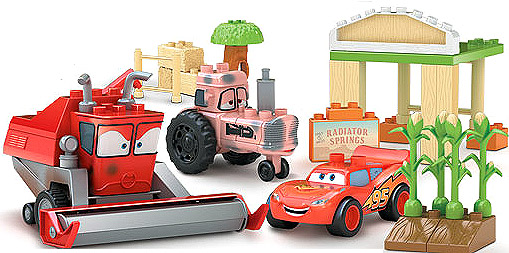 He does come with a plastic Tractor that is also about scale and some plastic corn – also about to scale to the 1:55 line. The McQ included is a bit larger than 1:55 McQueen but it's all reasonably priced at about $22.99 (Amazon link).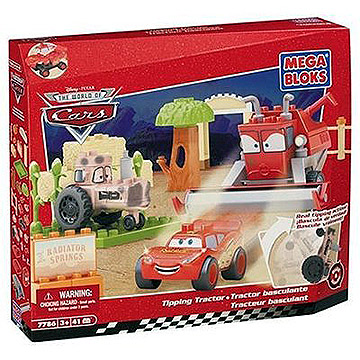 He is MUCH, MUCH closer in size than the Tractor Tippin' Game Frank the Combine that we posted about years ago.
BUT there is also two bits of news – one interesting and one possibly VERY INTERESTING down the line.
First, sometime in the next few months we will see a a "Cars Tractor Tippin' Track Set," with a PLASTIC Frank though with spinning blades and an "exclusive McQueen."
That is the extent of the information available.
It is definitely not part of the 1:55 lineup and it's looking most likely to be some slot track – Frank chases McQueen around a field? Don't know, just guessing by the name,
So it might be interesting and might satisfy some people as a Frank placeholder … and should be out soon enough so we'll know for certain.
*But in 2009? Not too early and not too late, that gnashing sound won't be our teeth anymore but might just be the sounds of a mini diecast combine threshing away … 🙂
But for now, rest easy … well not so easy that your arms aren't moving to and fro from your wallet to the credit card sliding thing … but rest easy knowing that Fr
… I guess I should finish that sentence – I'm sleepy now, maybe check back in ought '09?
🙂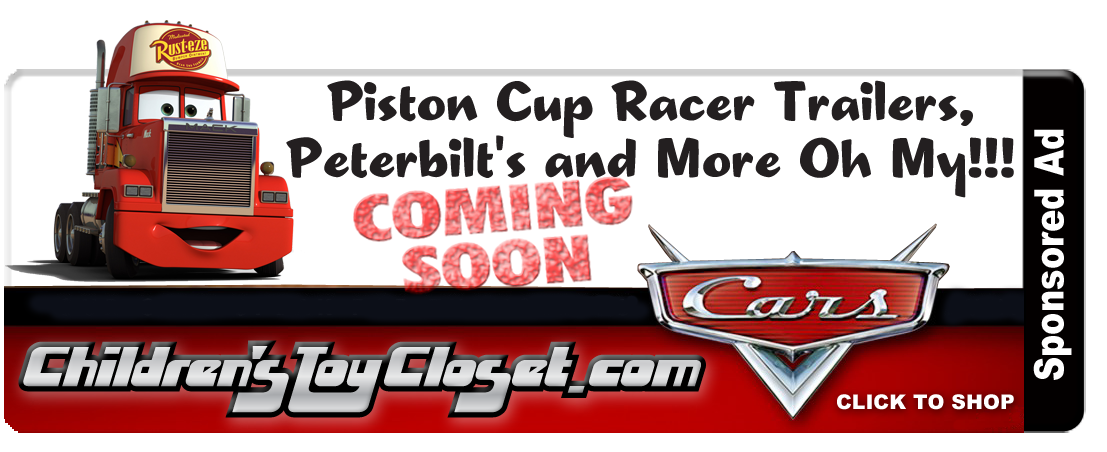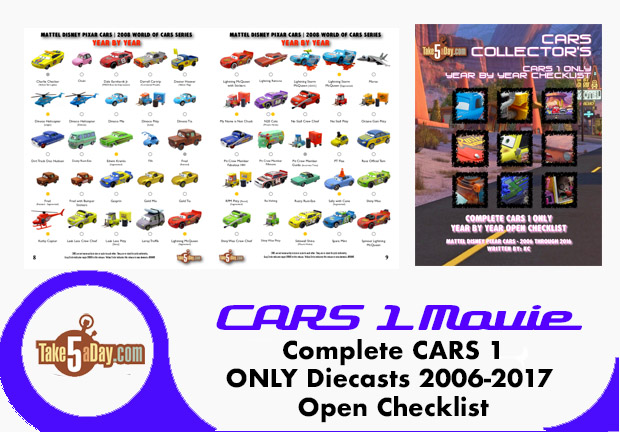 metroxing

21 August 2008

Advertising, collecting, Marketing, Mattel Disney Pixar CARS, Retail, Toys, TV


16 Comments