Home
»
Advertising
,
Checklist
,
collecting
,
Film
,
Marketing
,
Mattel Disney Pixar CARS
,
Retail
,
TV
Mattel Pixar CARS: 'Stickers' McQueen – The CSI Way to Watch & Collect CARS
Thanks for Missouri John & Son … 140 years ago, they were the feared lawman keeping law and order in … um, Missouri? But, nowadays, they are focused on catching McQueen non-canon matches from the film … so thanks for the heads up … let's roll the tape, er, magic pixels of the DVD … At about 1:23:10 into the film …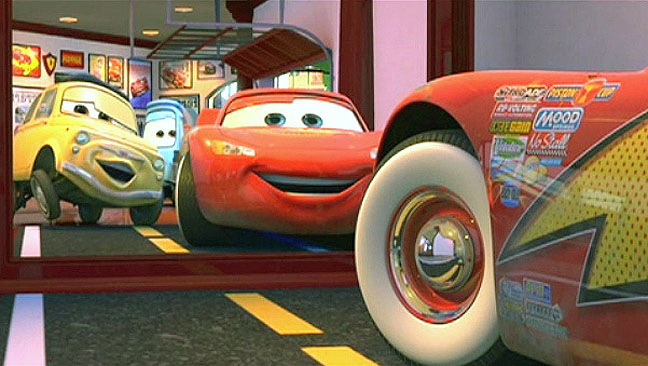 Nope, didn't skip town – decides to stop at Luigi's for some nice tires, whitewalls, of course. Keeping score at home, of course you are …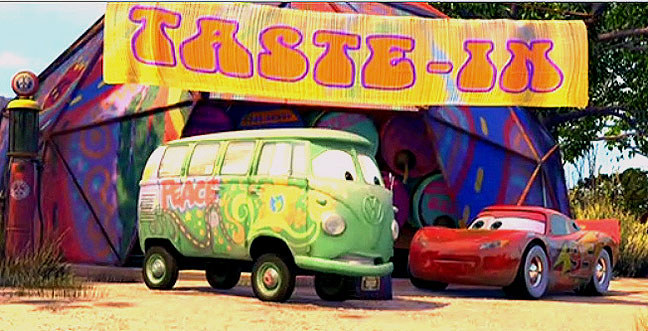 @1:23:29
Mosey's over for some organic fuel … (put that on the McQueen list of CARS to come –  McQueen with case of organic fuel).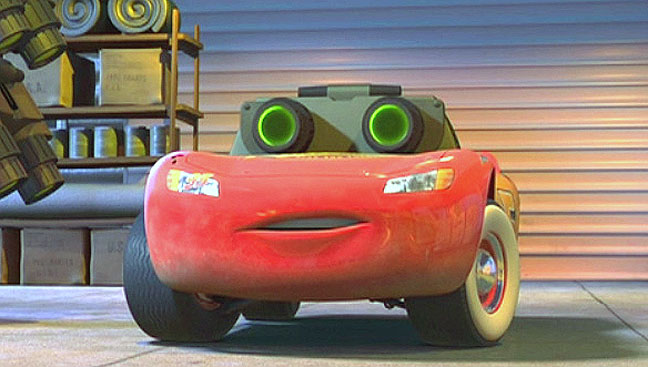 @1:23:39
Heads over to Sarge's Surplus Hut – tests out camo glasses … Camo McQueen coming … note that Tar spot is still there so when they get around to Camo McQueen, hope they don't forget the tar spot.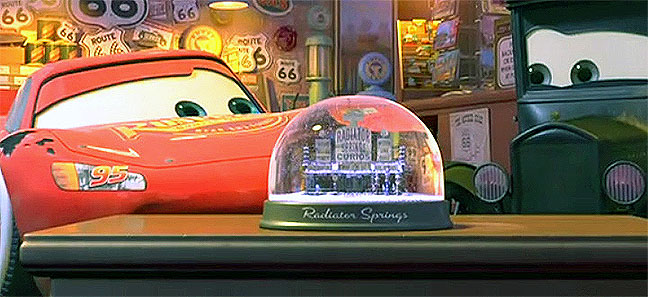 @1:23:45
Then over to Lizzie's Curio Shop – tar spot plainly visible …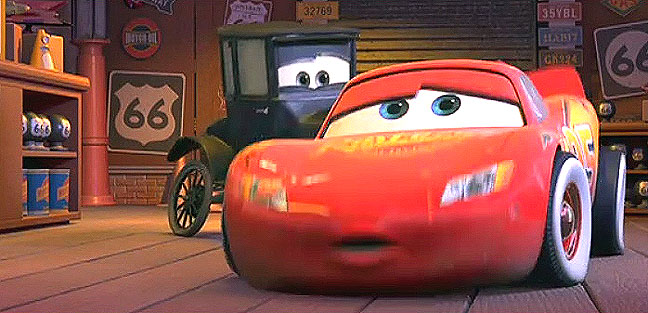 @1:23:50
End of time as Whitewall McQueen – now officially 'Stickers' McQueen (aka: Lightning McQueen with Bumper Sticker).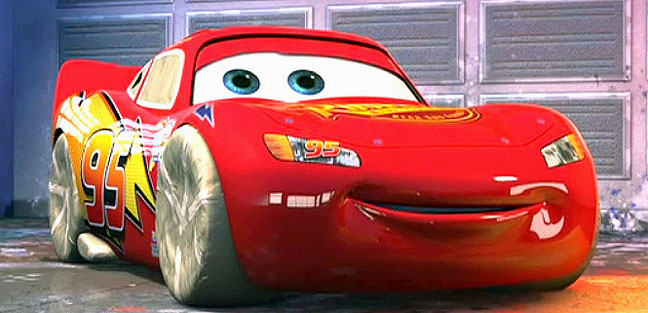 @1:23:57
Bye-bye 'Stickers' McQueen as tar is cleaned off … guess we can look forward to 'Wheel Wrap McQueen," followed by "Half Spray Painted McQueen."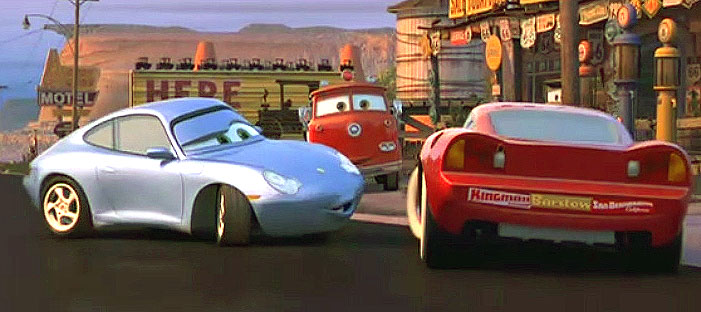 @1:24:27
Now Crusin' McQueen … but wait! Looks like it's time for Crusin' McQueen 2nd version, 'Stickers' Crusin' McQueen … he wears his bumper stickers until Mack hauls him away …

And for those wondering at home, the back spoiler on NASCAR cars are held on by bolts and straps so Ramone would've snapped those right off.
Yep, about a minute and 20 seconds worth of footage … good enough for about 6 McQueen's – of which 1 is out and 2 are coming … at that rate & ratio, how long is the film and how many CARS will we get based on this rate & ratio?

Yep.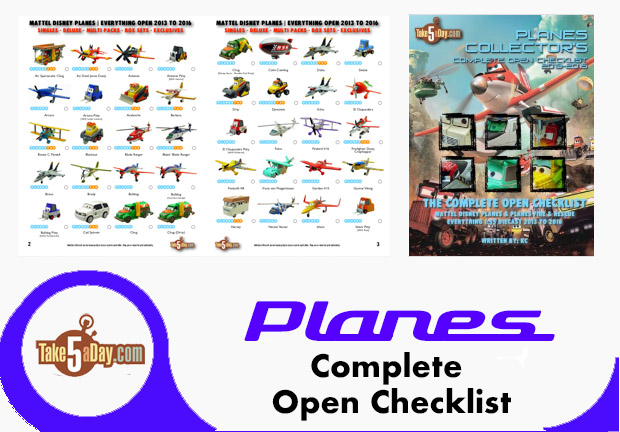 metroxing

2 September 2008

Advertising, Checklist, collecting, Film, Marketing, Mattel Disney Pixar CARS, Retail, TV


88 Comments