Home
»
Advertising
,
collecting
,
Film
,
Marketing
,
Mattel Disney Pixar CARS
,
Retail
,
Toys
,
TV
Mattel Pixar Diecast CARS: World of CARS Cards – The Rare, The Hard to Find & the Not So Much Check List Checklist
Now that the reign of WORLD OF CARS is almost over … it's time to look back and for those who are card completists to panic and cry like a little baby … well, maybe that's just me – I forgot I put a case under the guest bed … for a few minutes, I was wondering who broke into my house and stole my BUG MOUTH McQUEEN … but who doesn't have that thought everyday.
So, if you bought every case, you'd have some 252 CARS (though technically, CASE M only went to Wal Mart but might be available elsewhere?) or 18 CARS times 14 cases through CASE T (not out yet – maybe shipping next Friday?)
But what are two of the "rarest" on WOC cards? Two answers would not really stun you, they'd be the CHASE CARS – 'Stickers' McQueen and 'Stickers' Fred.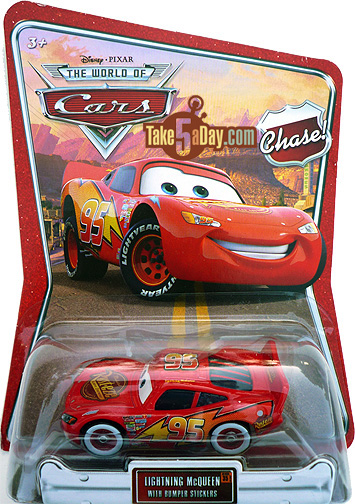 We don't have a picture of 'Stickers' Fred on a card, but that leaves 6 CARS which only made ONE appearance on a WOC card …of that 6, there is only one other we're confident numbers also only 20,000 AND was available NO where else during the year in any other format … want to guess?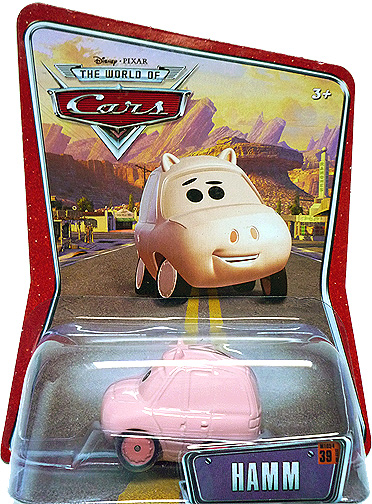 Yep, good ole HAMM included in CASE R along with 'Stickers' McQueen in 20,000 boxes and the only remaining 6 'one-shot-WOC-CARS' available in no other format …
The other 1-shot CARS?
Bob Cutlass, Boost, Leak Less, Nitroade & Tex Dinoco.
Bob Cutlass shipped in CASE A & Tex Dinoco & Boost in CASE C which was seemingly shipped to every store in America during the avalanche CARS shipments of late 2007 so while they only went in one shipment, they almost certainly top 20k … plus of course, for openers, they were also available in Movie Moments.
Leak Less shipped only in CASE G and Nitroade only in CASE J. They might not number more than 20k on WOC cards but of course, they were both available as launchers, the Dinoco 400 box and the Motor Speedway of the South set.
THE ONE SHOT OF GLORY BOYS
So, there's your CARS trivia sure to impress almost no one. 'Stickers' McQueen, 'Stickers' Fred and Hamm stand alone.
Then Leak Less & Nitorade pull in next followed by Bob Cutlass, Tex Dinoco & Boost.
TWO FOR THE ROAD
Appearing either only twice this year or in some cases, twice in one box – the nearly but not quite so hard to find … some not so much surprises, come to think of it – Yeti, Sheriff, DJ, Sally & Snot Rod … but also some that we could swear we see all the time …  Yellow-Ramone, King, Al Oft and even Luke Pettlework … of course Al Oft showed up only once and in theory only 2 in Box M but the WM Cube holds 8 boxes of singles so while there are only @4,000 WM's … you can do the math …
THREE MIGHT BE A MAGIC NUMBER?
Axle Accelerator, Brand New Mater, Cactus Lightning McQueen, Fabulous Hudson Hornet, Fillmore, Hydraulic Ramone, Leroy Traffik, Mater, Ramone – Purple, Roman Dunes (Chief No Stall), Van & Wingo.
FOUR SQUARE IS NOT ENOUGH FOR SOME BUT SOME, TOO MANY?
Chuki, Dale Earnhardt Jr, Ferrari 430, Ghostlight Ramone, Lightning Ramone, Petrol Pulaski (RPM #64 Pitty), RPM #64, Stacy (Leakless Pitty) & Tow (Piston Cup Tow Truck).
FIVE APPEARANCES
Crusin' Lightning McQueen, Dinoco Chick Hicks, Doc Hudson, Dudley Spare (Octane Gain Pitty), Fred, Kathy Copter, Mario Andretti, My Name is Not Chuck, Pit Crew Member Guido, Ramone – Green, Tar Lighting McQueen & Tongue Lightning McQueen.
SIX
Charlie Checker, Darrell Cartrip & Darrell REVISED, Dinoco Lightning McQueen & Dirt Track Lightning McQueen.
SEVEN
Chick Hicks, Lightning McQueen, Race Official Tom & Radiator Springs Lightning McQueen
EIGHT in 2008
Bling-Bling Lightning McQueen, Bug Mouth Lightning McQueen, Dinoco Helicopter
Pit Crew Member Fabulous Hudson Hornet & Pit Crew Member Fillmore.
Remember that some were planned and others changed in mid-stream and if a store doesn't order that case or orders 3 of one assortment but ZERO of another, the stock on the store shelves might not be very optimal. And then factor in 3-packs, Movie Moments, Movie Doubles and Box Sets into the sales mix of a particular store (or lack thereof).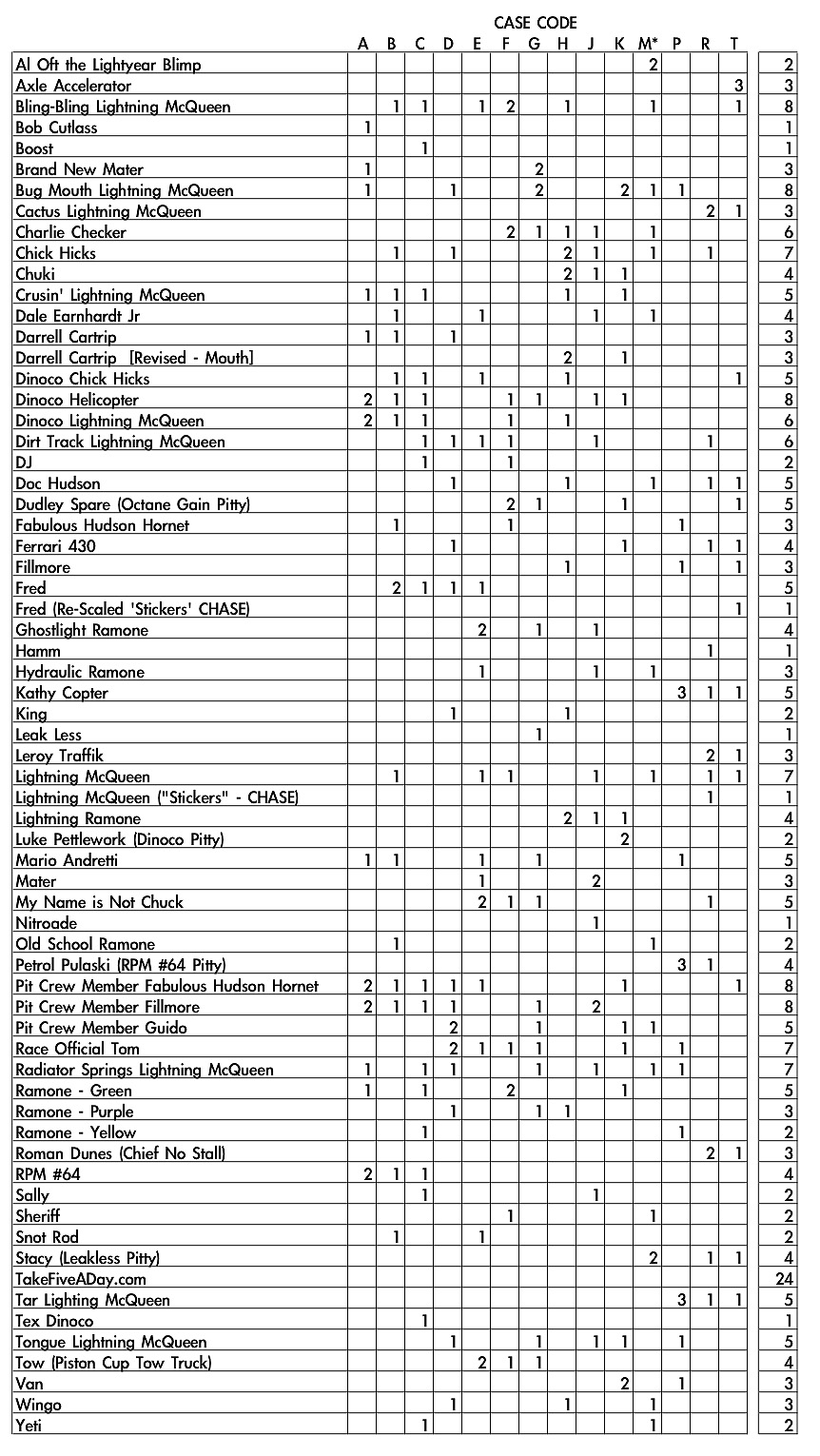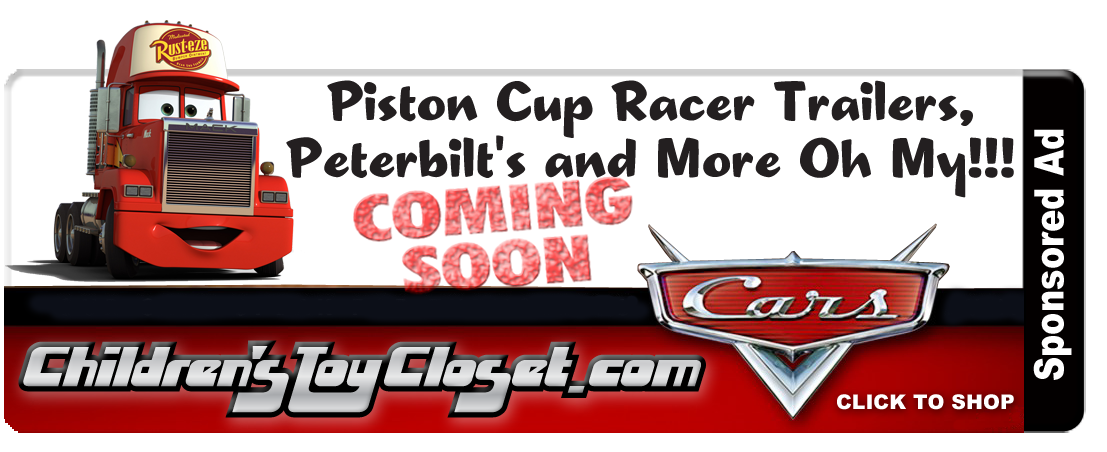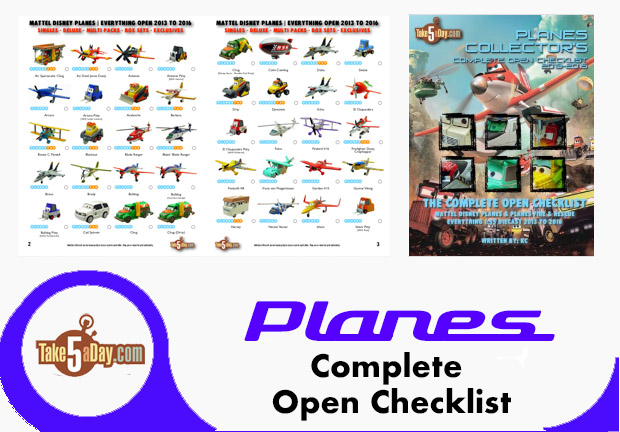 metroxing

2 September 2008

Advertising, collecting, Film, Marketing, Mattel Disney Pixar CARS, Retail, Toys, TV


41 Comments