Home
»
collecting
,
Film
,
Marketing
,
Mattel
,
Retail
,
Toys
,
TV
Lego My Death Star: I Have a Better One …
The first Lego Death Star* was decent but at $270 for essentially a couple thousand gray pieces was not particularly exciting …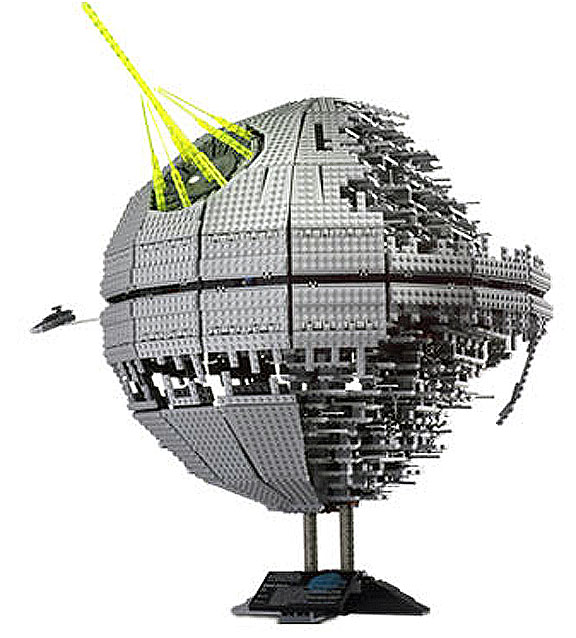 And they realized that we wanted more so finally, they have delivered a Death Star you want …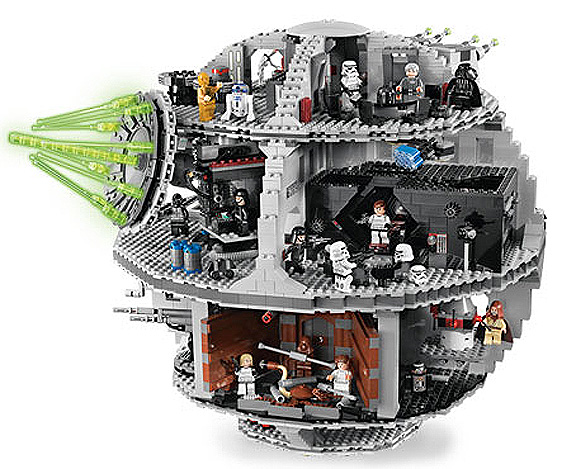 You get ALL the best Death Star scenes …"including the Death Star control room, rotating turbolaser turrets, hangar bay with TIE Advanced starfighter, tractor beam controls, Emperor's throne room, detention block, firing laser cannon, Imperial conference chamber, droid maintenance facility, and the powerful Death Star superlaser…plus much more! Swing across the chasm with Luke and Leia, face danger in the crushing trash compactor, and duel with Darth Vader for the fate of the galaxy"
Some of "rooms" on the other side …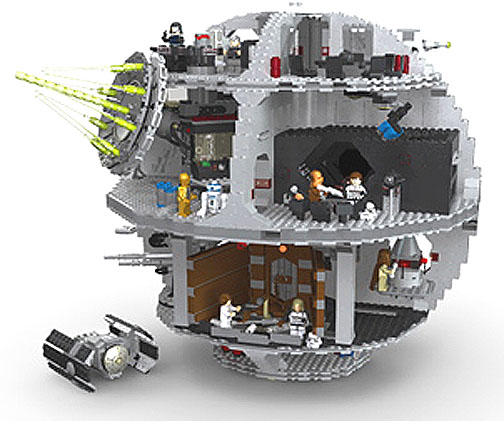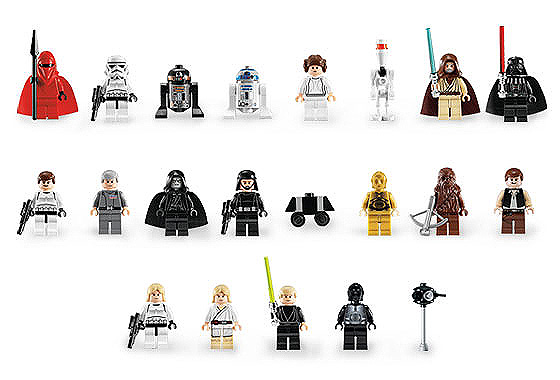 Includes 24 minifigures and droids, plus all-new Dianoga™ trash compactor monster!
Details …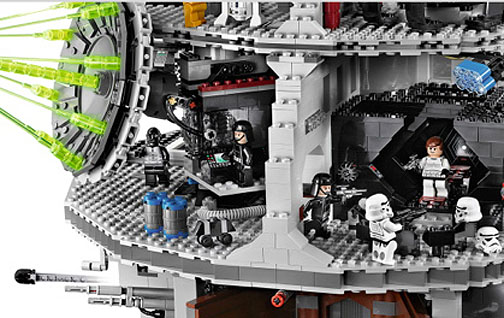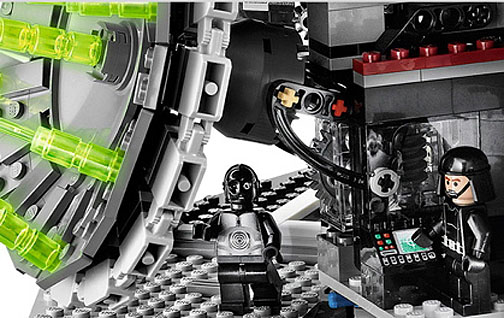 It's about 16″ tall and 16″ wide – there is one catch, it's $399 USD. Only available for now at the Lego store – ships in about another month.
Yea, a bit spendy … so I'll console myself with this motorized AT-AT Walker …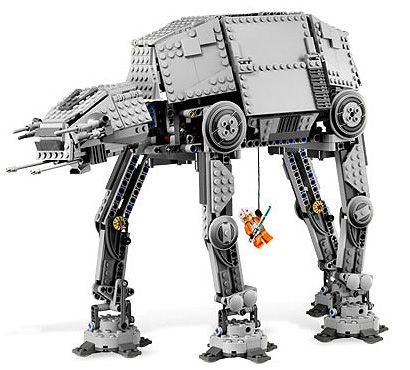 Yep, MOTORIZED and moves …
"Thanks to the new Power Functions System, the mighty All-Terrain Armored Transport really walks forward or backward into battle!
• Features an opening cockpit and rotating laser cannons!
• Motorized Walking AT-AT really walks and its head moves up and down!
• Handle on top allows for easy transport!
• Stands over 12″ (30 cm) tall and over 14″ (36 cm) long!
• Includes AT-AT Pilot, General Veers, Snowtrooper and Luke Skywalker with grappling line and lightsaber!
• Includes battery box and motor!
• Requires 6 AA (1.5V) batteries, included."
Can't wait for my diecast Darth Mater to have the two worlds collide …
* First Death Star now called Lego Death Star II.