Home
»
Advertising
,
Checklist
,
collecting
,
Marketing
,
Mattel Disney Pixar CARS
,
Retail
,
Toys
,
TV
Mattel Disney Pixar CARS: The Mini's Roundup
I have to admit I did not spend a lot of time on the Mini Adventures cars – just way too much other stuff going on with the regular CARS, Oversized CARS, the Piston Cup trailers, Storytellers Expanded Universe, the Lightning Storm McQueen issues to resolve and of course, the rest of Comic Con … and since even Mattel doesn't really even name the MINIS (or as in one case, us the same MINI for two different cards), I'll just update the visual checklist as they are released.
The new MINI's with trailers are cool though so I made sure to get plenty of those pictures …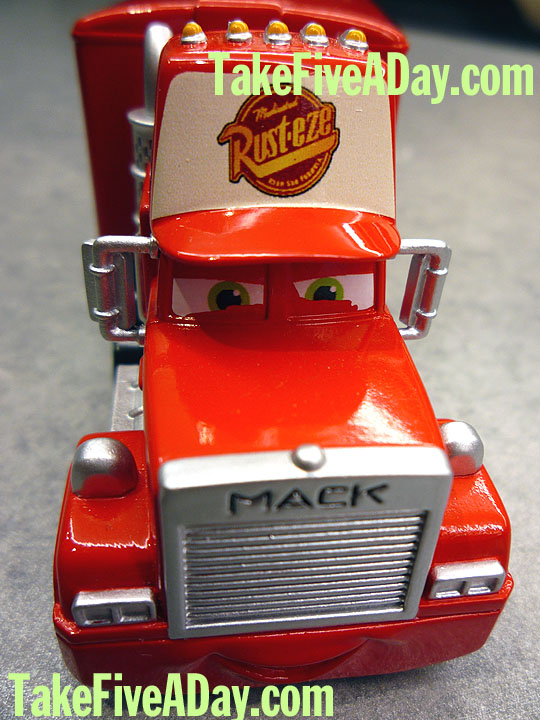 The very cool & detailed Mack Mini with Trailer …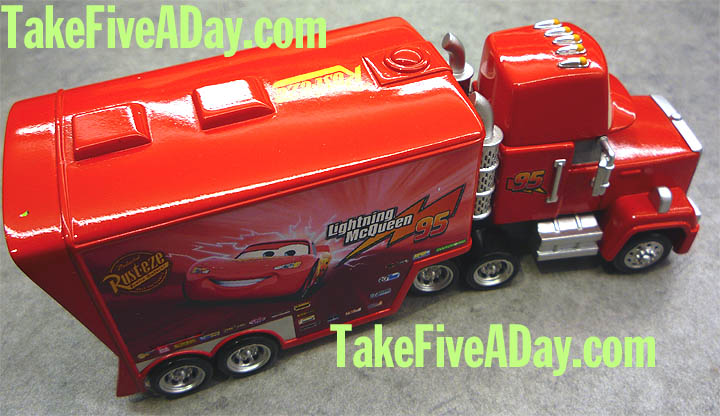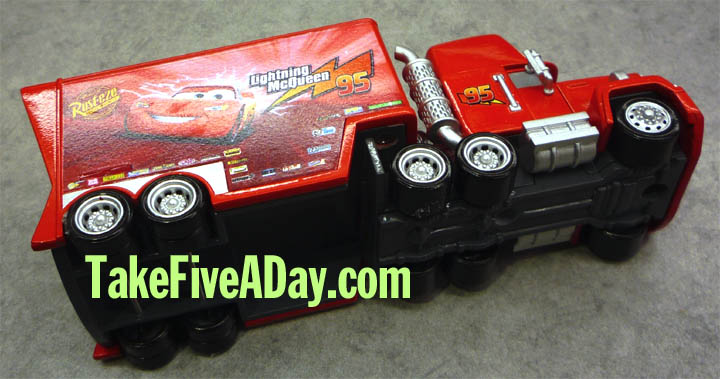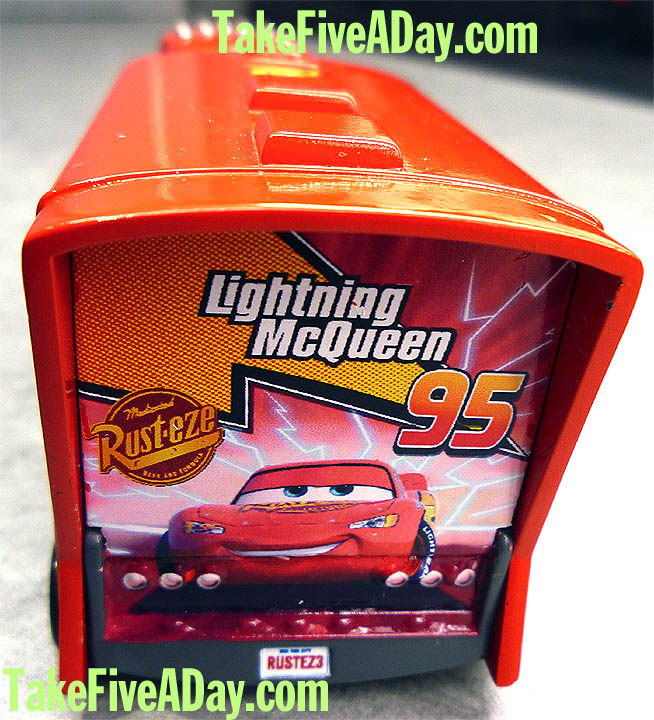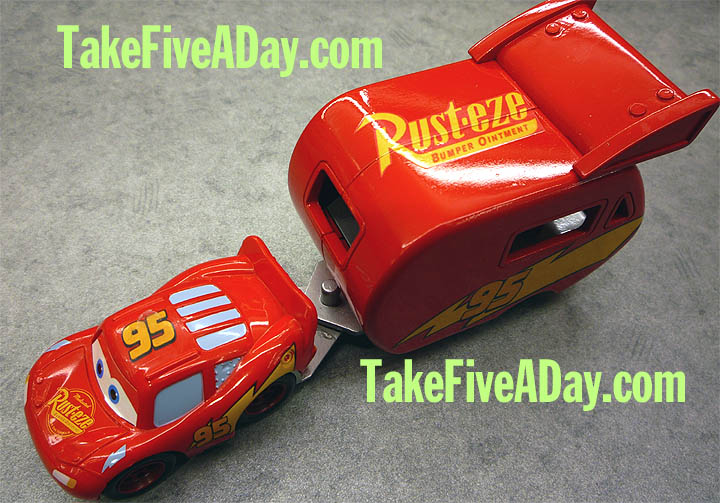 McQueen also hauls his own little trailer …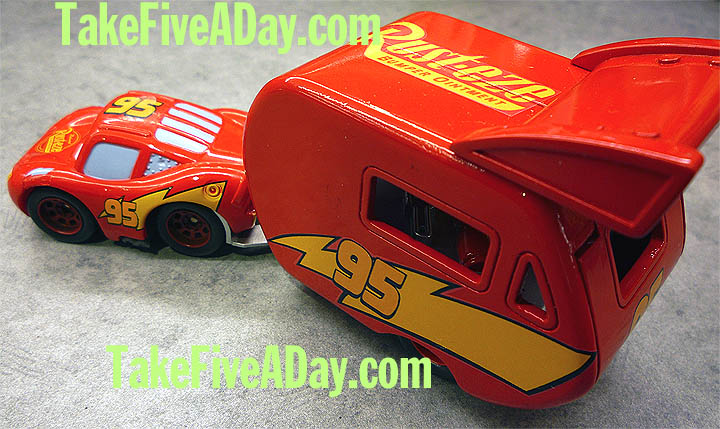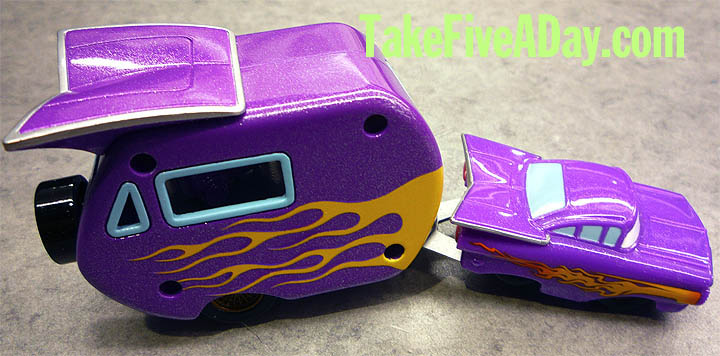 Great detail that Ramone's trailer spoiler is the swooping tail/trunk of the '59 Chevy Impala (Ramone's real life basis car)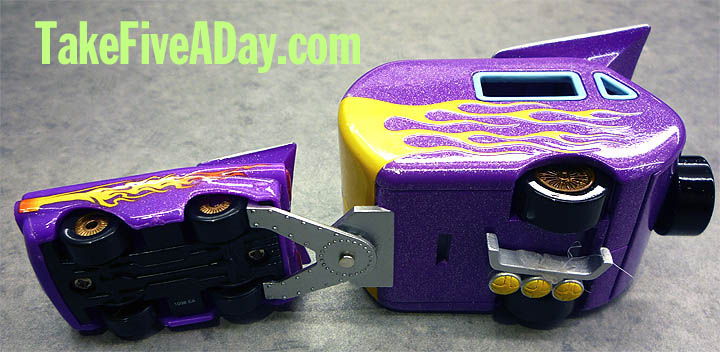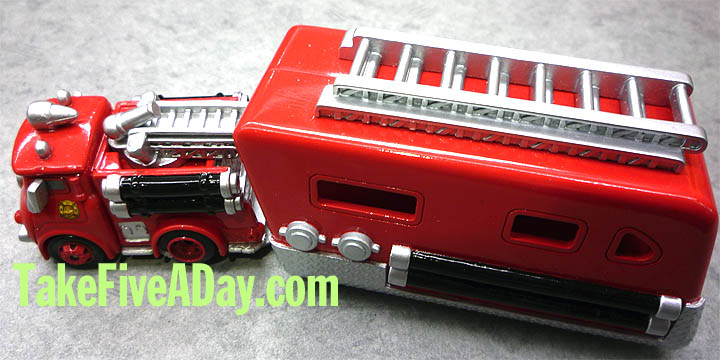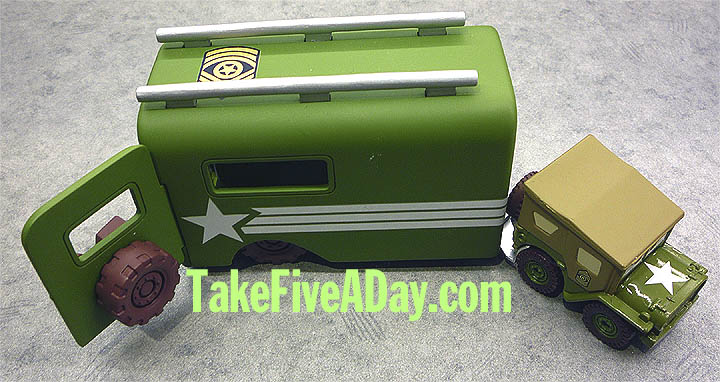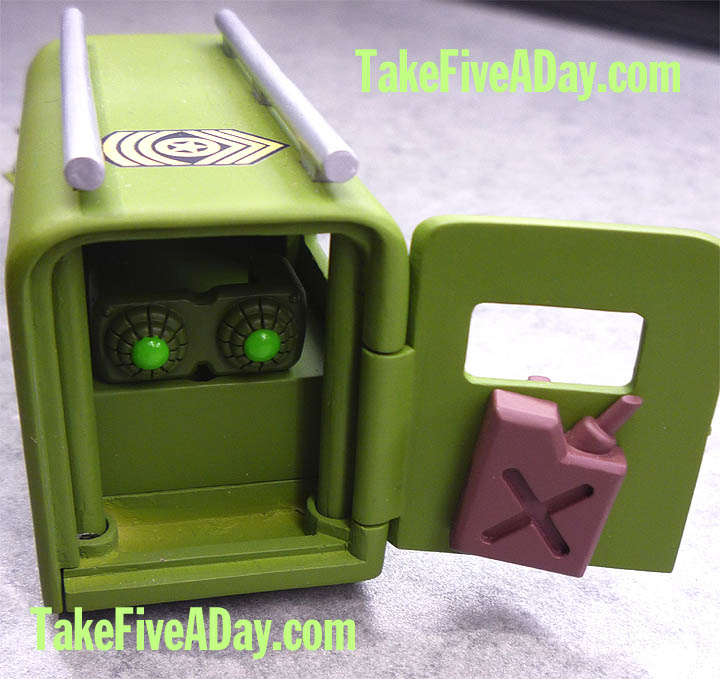 Each of the trailers has not only has opening doors on the back but also have a pullback feature …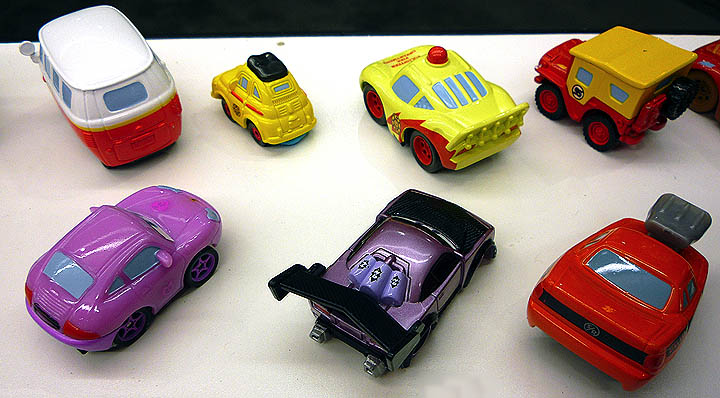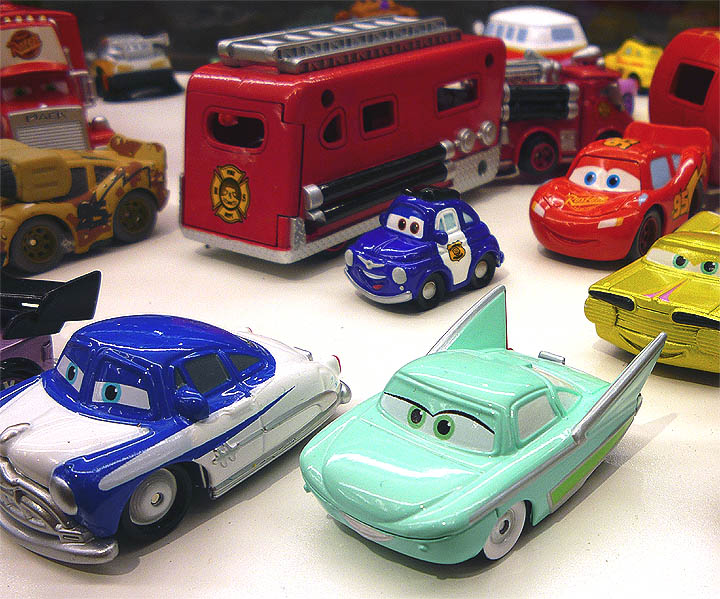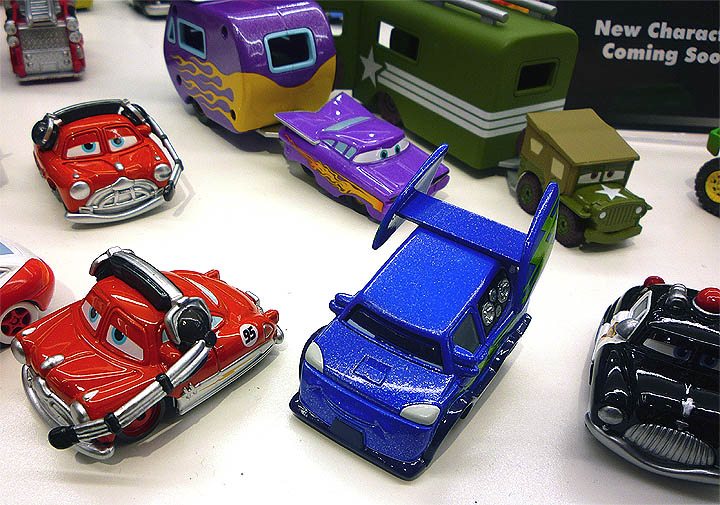 Again, not very complete at all but simply ran out of time to get shots before the 54,000 people came running in … but you also get a sense of the scale of the trailers to the other Mini's …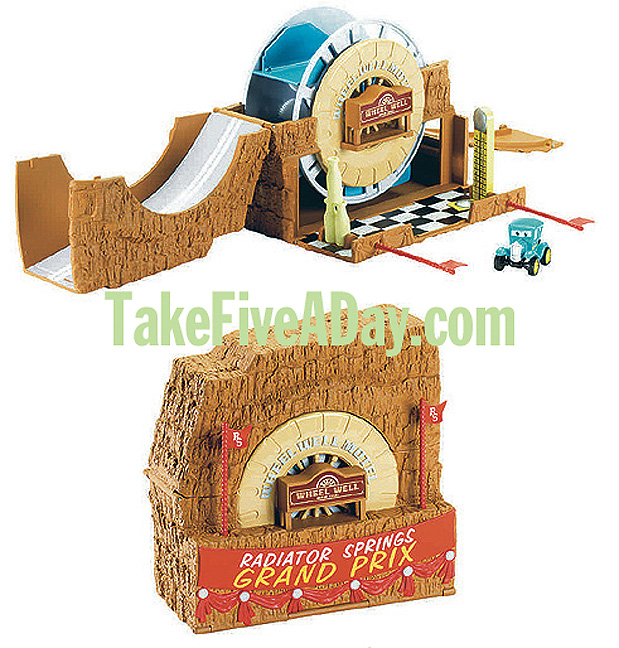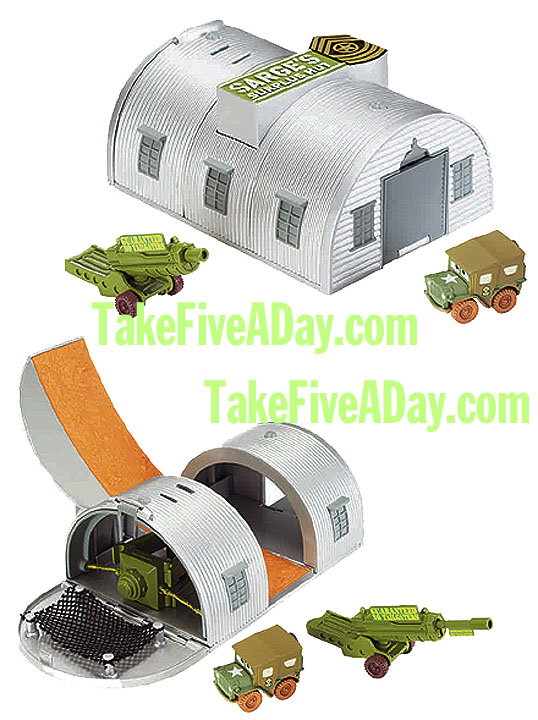 The next two playsets. I know Lizzie is parked next to the Wheel Well but I'm pretty sure it comes with Sally.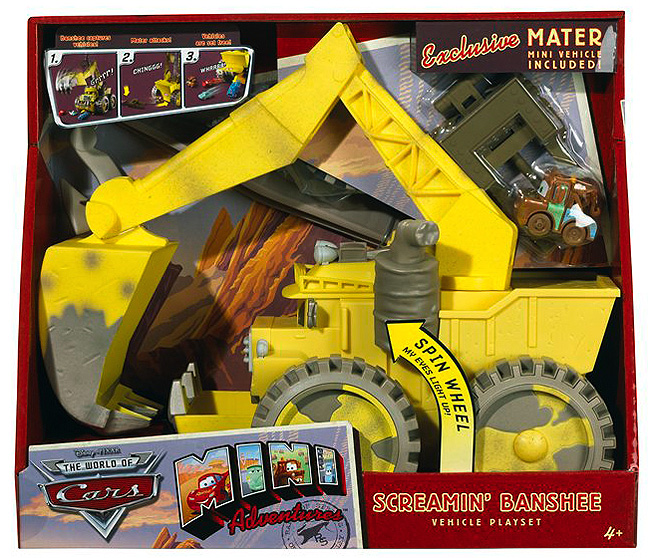 Thanks for the reminder, "Heather of Maine," The Screaming Banshee – comes with "regular Mater," gobbles up Mini's in the front and shoots them out the side – with noise action also!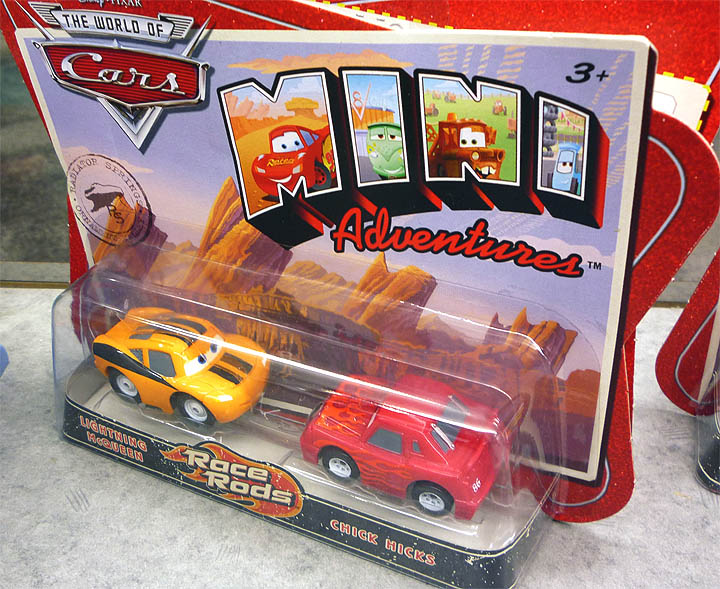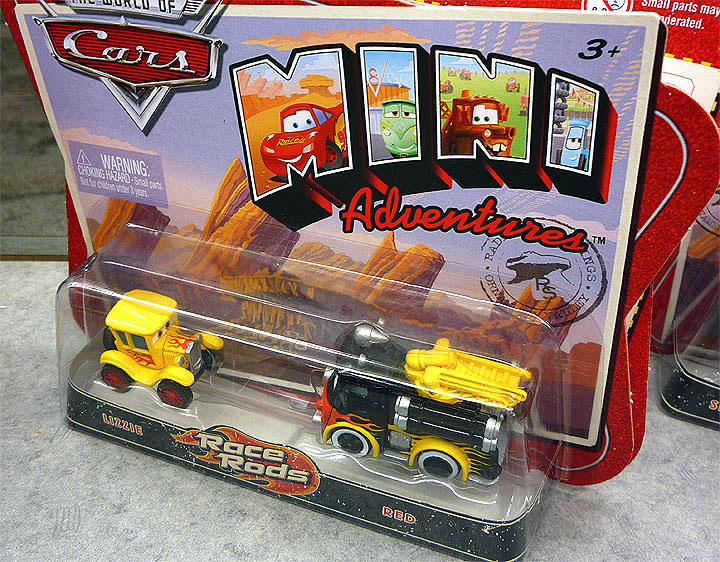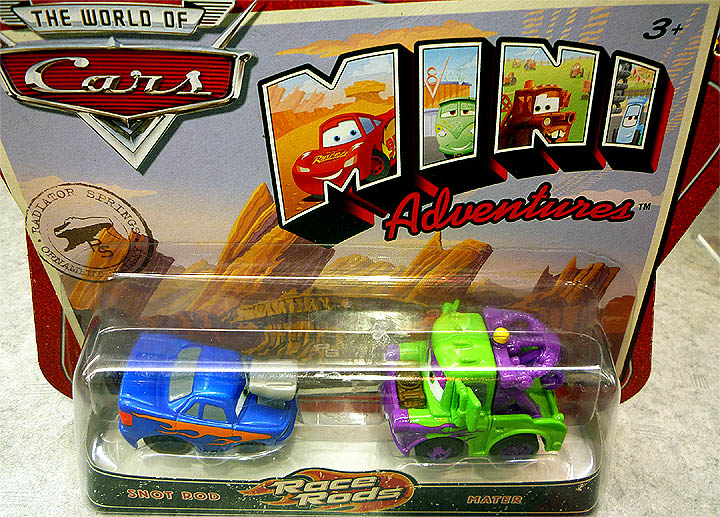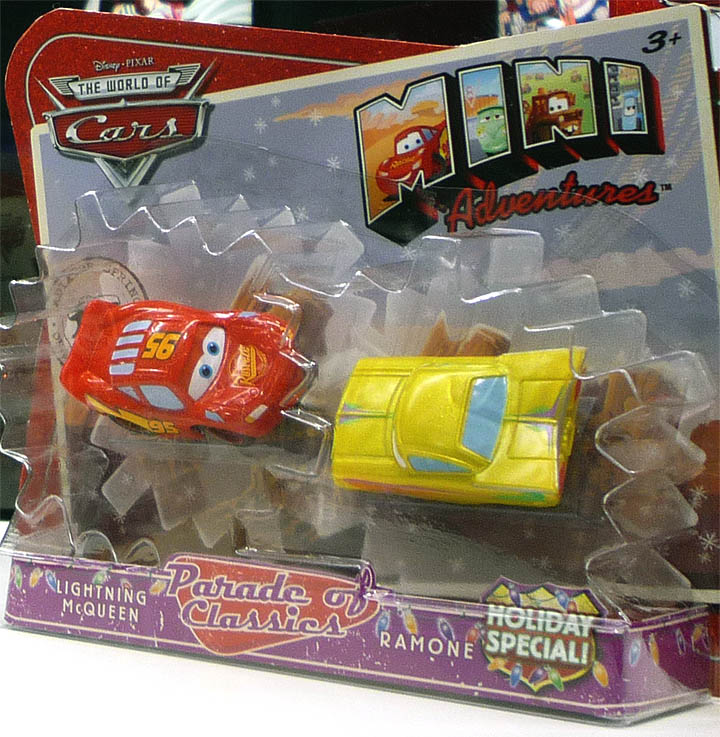 This looks more like a Christmas design (cool blister though! – presumably – Target) … the next exclusives definitely coming are at Target for Halloween …
Looks like Target will get another holiday Mini – though not as enticing as the Easter ones with the cool paint motifs …
Since none of the motif names sound Autumn or Halloween-ish, it might be safe to presume they will come with some pumpkin shaped holder instead of a paint scheme …
Not everything has an accompanying photo but the list is:
Tunerz McQueen & Tunerz Ramone (no photo)
Peace Corp Fillmore & Sarge
(this set re-released each with a mini 'pumpkin'?)
Race Rod Mater & Race Rod Sarge
Here is Race Rod Mater – no Race Rod Sarge photo yet …
Not a Target exclusive – listed as coming …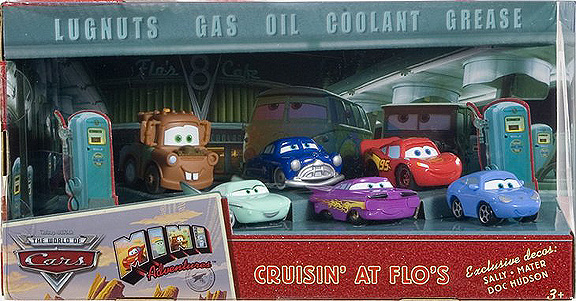 " … Mater, Lightning McQueen, Doc, Sally, Flo and Ramone all in their original decos." plus other 6-packs …
And of course, don't forget TREV …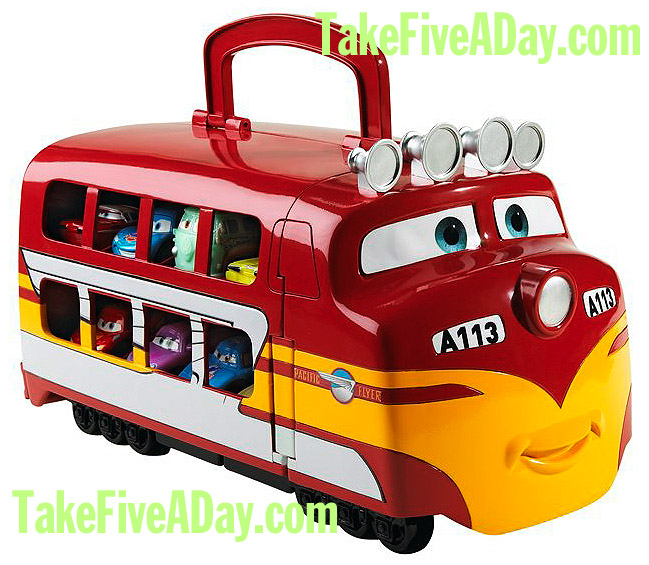 Of course, our visual checklist for everything release so far is HERE.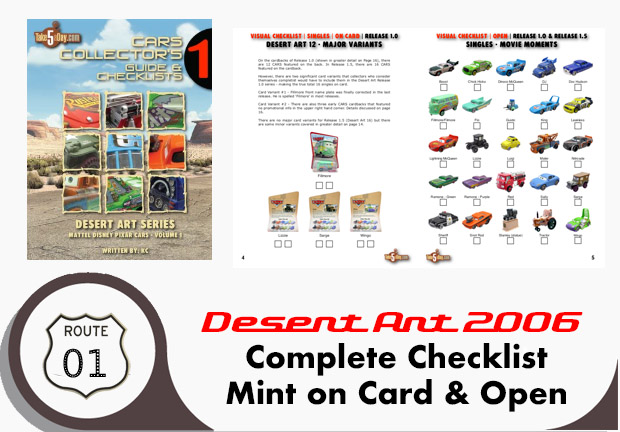 metroxing

2 August 2008

Advertising, Checklist, collecting, Marketing, Mattel Disney Pixar CARS, Retail, Toys, TV


30 Comments