Home
»
Disney Pixar
,
Disney Pixar CARS 3
Disney Pixar CARS: The New CARS Toons Lightning McQueen
With the three new CARS Toons shorts introduced earlier today, if you examine closely, it's a new look for Lightning McQueen …
At the end of CARS 2, he took off the World Grand Prix from the back spoiler but kept the WGP crest emblem on the front quarter panels …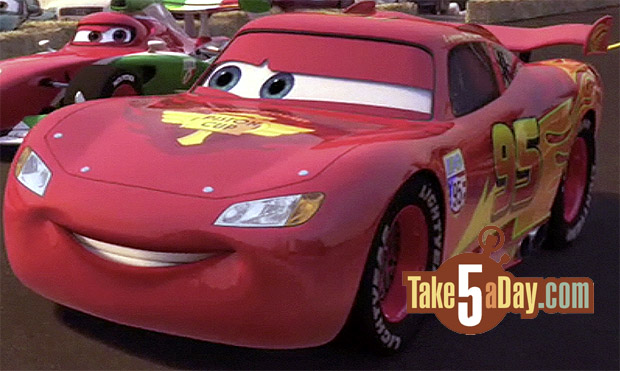 But in the new shorts, "Hiccups" and "Spinning," he sports a new look.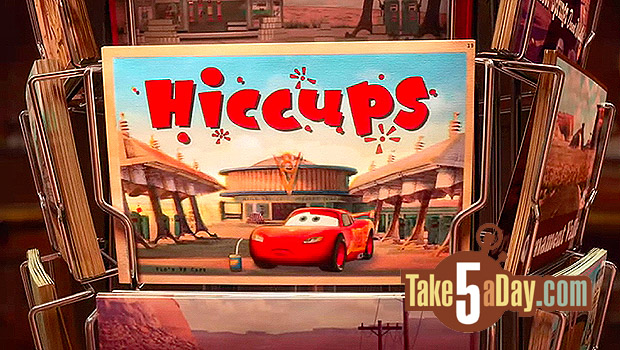 From CARS 2, He retains has the Piston Cup champ decal on the hood, the "lightning bolt to flames" decoration, the smaller 95 on the door and roof and the CARS 2 spoiler. From his look in CARS 1, he seems to have brought back his old sponsors from CARS 1 as well as the Lightning Bolt decal on both sides of his front quarter panel.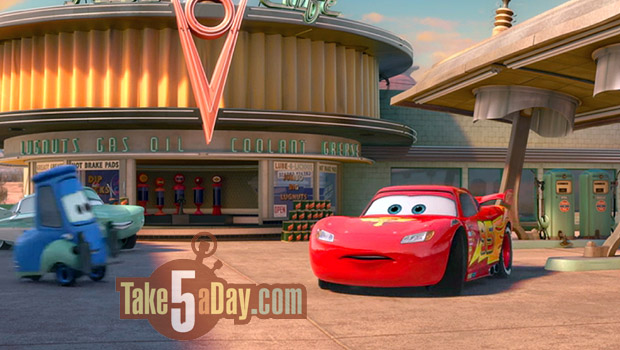 It does actually look like he has fewer sponsor decals and the bolt is positioned slightly differently so these elements from CARS 1 are not exactly the same though the side panel sponsors are essentially a blur in these shorts so it's hard to say for certainty if he has less sponsors or they thought no one would notice the difference.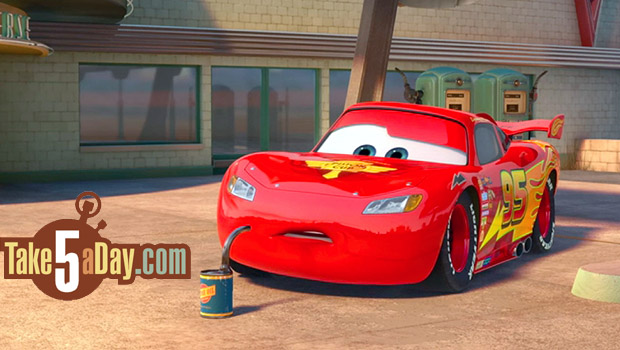 It should also noted that unlike the "Mater Tall Tales" shorts which Lightning McQueen sports the "around town" Radiator Springs Lightning McQueen look, (the CARS 1 spoiler and the dark red paint), in this "Tales From Radiator Springs" series, he is in a race-mode look.
In the other short, "Spinning," we actually get a better look at the spoiler and it's no longer blank as in the end of CARS 2.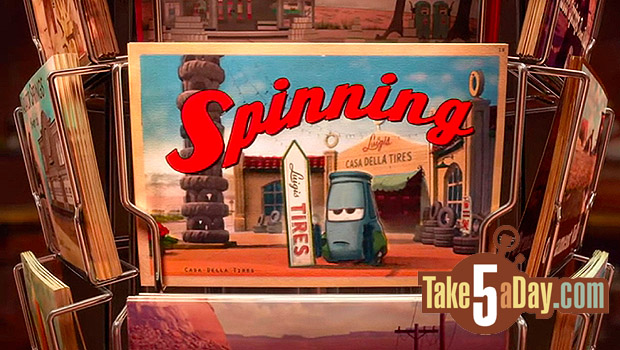 It's a little hard to see but it actually reads RADIATOR SPRINGS with the a smaller version of the Piston Cup Champion logo on the top of the spoiler.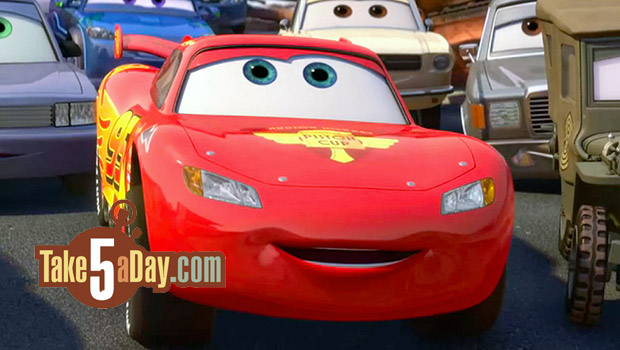 I thought I grabbed a frame where you could see it more clearly but trust me, it's there … so now, I guess we have a new CARS TOONS Lightning McQueen or presumably, this is what he will look like at the start of CARS 3. 🙂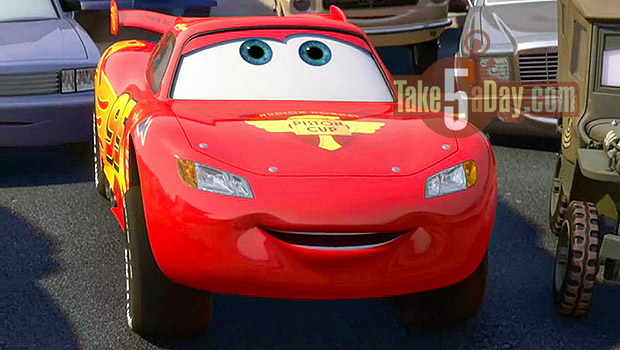 No, there's no actual news there will be a CARS 3 but I'm presuming there will be as the licensing line is going full speed, CARS Land is a massive success and there are some other reasons … but now the big question is when will we see this Lightning McQueen as a diecast since it's really just a few new tampo decals and moving the old ones around a little.
BTW, in the first two screen grabs, you can see clearer the new Flo's Restaurant expansion off the round building from CARS 1. The Flo's restaurant storyline/scenes were dropped from CARS 2 but they kept the building it there and of course, at CARS Land, they build Flo's with the CARS 2 design.

metroxing

24 March 2013

Disney Pixar, Disney Pixar CARS 3


7 Comments