Home
»
iPhone
,
Science
,
Sears
Mattel Disney Pixar CARS Diecast: Oversized Deluxe CASE C
As "CalgaryGuy" notes, it sounds like this case has arrived in Canada already? So, it might be arriving in the US soon …
Yes, Deluxe oversized cases are still strangely assorted without a lot of rhyme, reason or reason to rhyme …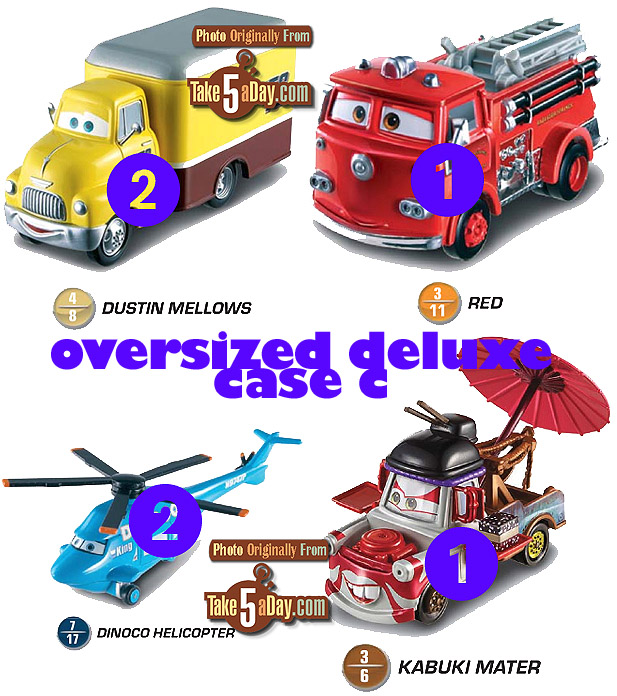 The good news is that Target and Walmart seem to have these in their order rotation so they seem to be showing up on a consistent basis …
For variant collectors, RED has an upgraded cab/face "back" to all metal. Note, he was all metal-faced and metal-cab in CARS 1 (the bed/hook/ladder portion was/is plastic). In CARS 2, he was widened and lengthened but his face plate was plasticized but with this release, he is the CARS 2 larger version with an all metal face/cab. (I hesitate to call it a unibody as his hook/ladder/bed portion is still all plastic). So, this is Red release version #3.
You can view some comparison pics HERE of the original Red, Original CARS 2 Red and DS Red.