Home
»
Disney Pixar
,
Disney Pixar CARS 3
Disney Pixar: Three New CARS Toons (Tales From Radiator Springs) Shorts
There are three new CARS Toon Shorts – Hiccups, Spinning & Bugged from the newly built Pixar Canada Studios.
Without any further spoiler alerts, you can view them embedded.
Hiccups
Spinning
& Bugged
If you cannot see the embed, you can visit the Disney Video page here.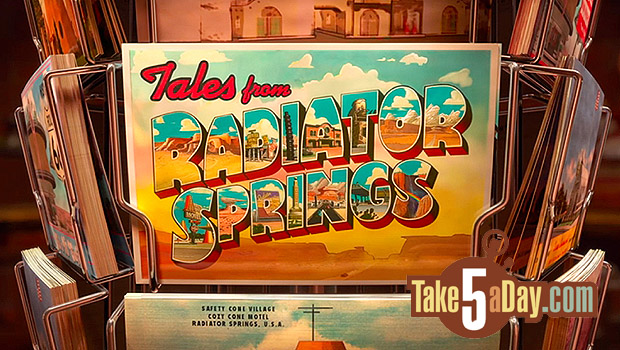 These are also pegged as "Shorty Shorts" each about 90-seconds long, about half the length of a typical Mater Tall Tale – and way shorter than the @6-minute opus "Tokyo Mater."
While they fall under the broad umbrella of CARS TOONS shorts, these are not Mater Tall Tales but rather "Tales From Radiator Springs," so no "You remember, you was there," situations.
In fact, two of the shorts barely feature Mater.
The end credits are of interest – most of the earlier shorts except Tokyo Mater did not even feature credits. These are all from the recently created Pixar Canada Studios.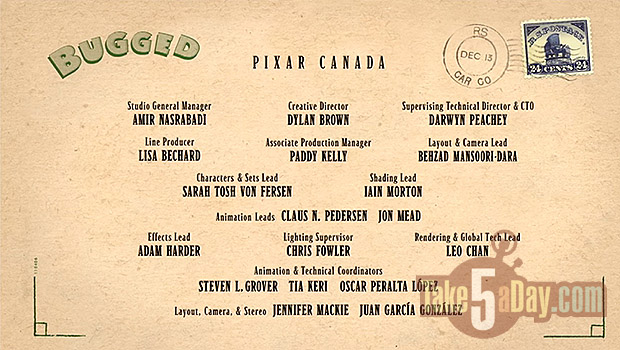 Are the date codes on the postage indicia of significance? The date of that short being completed? Other Pixar important dates?
What is the significance of $.24 – if any? (I think US postcard postage is $.32 now). According to Wikipedia, the last time US postage postcard rate of $.24 was 2006 – the year CARS was released … is that the link?
What do you think?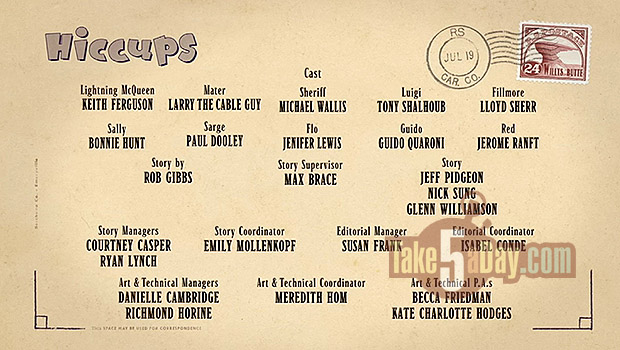 The only voice actor not from the film appears to be Owen Wilson. Jerome Ranft is the brother of Joe Ranft (who was co-director of CARS & "voiced" Red) and who was tragically killed in a traffic accident in 2005. (Wikipedia Bio).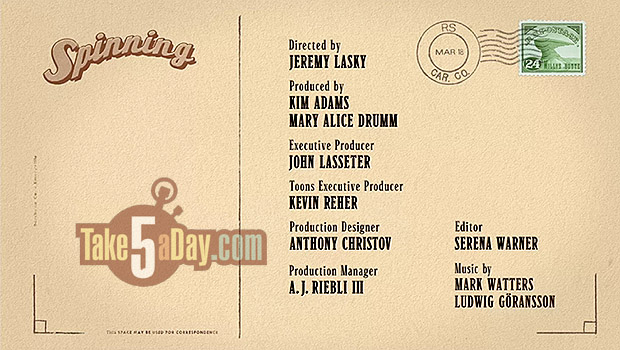 Thanks to everyone who sent in the heads up.
These shorts are all cute – what did you think?


metroxing

24 March 2013

Disney Pixar, Disney Pixar CARS 3


3 Comments