Home
»
Disney Pixar
,
Disney Pixar CARS 3
,
Mattel Disney Pixar CARS
,
Mattel Disney Pixar Diecast CARS
Mattel Disney Pixar CARS Diecast: Walmart Red Bin CARS Spotting
The CARS portion of the Walmart red bins is not supposed to be out until Sunday but may have made an appearance in your store.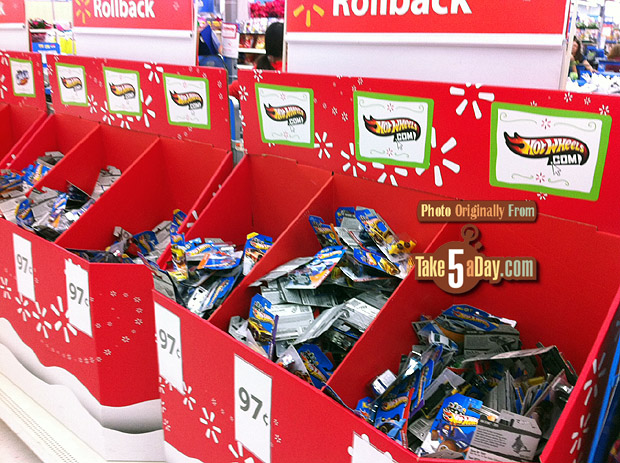 This was at the front of a Walmart but it might be in toys, or with the Christmas toys aisle (which may NOT be by the regular toy section) or with the other Christmas themed displays in the aisles … so you will have to walk around. Have some eskimo pies and a few energy drinks to keep you going. 🙂
But if you see the CARS ones, how can you tell if it's CASE A or CASE B? well, other than Francesco & Mater, there's really no other overlap.
CASE A is mostly CARS 1 diecasts so if you see a lot of Chicks, Tow's, Hank Holloween, Sally – then it's CASE A. Full visual list here from this post. The two new CARS are Suki, J. Curby Gremlin and Uncle Topolino as a single – so if you spot several of those, clearly, they got in many CASE A's.
CASE B has Rip as the standout so if you spot him, it's CASE B … so is King, Cactus McQueen or race Team Guido & Luigi as the most likely leftovers for now. NEW include Holley with Screen and the blue Pacer, Petey Pacer. Full visual list of CASE B from this post.
Good luck!
Remember, CARS are $1.99 this week so Walmart will price match! In theory, so will TRU but has anyone spotted any new CARS 2013 diecasts there?


metroxing

6 December 2012

Disney Pixar, Disney Pixar CARS 3, Mattel Disney Pixar CARS, Mattel Disney Pixar Diecast CARS


21 Comments