Home
»
Disney Pixar
,
Disney Pixar CARS 3
,
Mattel Disney Pixar CARS
,
Mattel Disney Pixar Diecast CARS 3
Mattel Disney Pixar CARS Diecast: 2013 – Case A New Cards-Motif, Themes & Numbering
It's finally morning … and the switchover has begun to the new design motif of "2013." The new design is bright and crisp and for the most part classy looking. While I like the colorfulness of the background screen grab, it seems a little odd the CAR logo is cut off and the white space area doesn't quite work but the top part should serve notice and attention on the pegs. It certainly will stand out from the last card design which has been around since May 2011.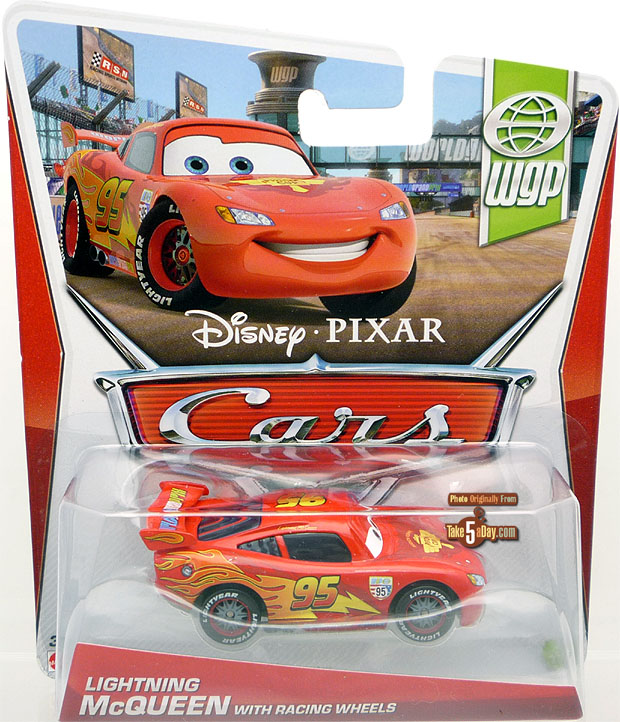 By the way, the cards and CARS are numbered, it's just very hard to see, under the bubble on the right is the numbering scheme by sub-category (will get to that in a moment).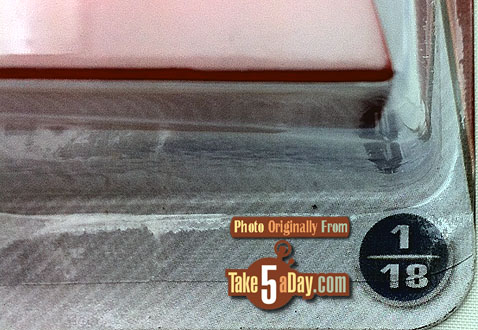 But it hardly matters – their last numbering scheme-plan made very little sense as only singles were assigned numbers. Some years, singles only made up a 1/3 of the overall releases so only assigning numbers to singles and a different numbering system to oversized and not numbering the rest made very little sense … and borrowing this element from Hot Wheels for CARS 2013 doesn't make much sense either as you'll see in greater detail, their sub-categories are not particularly logical and as HW collectors can attest, when CARS get dropped, it's all the more glaring that only 14/18 (or whatever) actually gets released … again, it's so minor and insignificant in the overall plan anyway but since we're at the start, at least we can dismiss it immediately as pointless.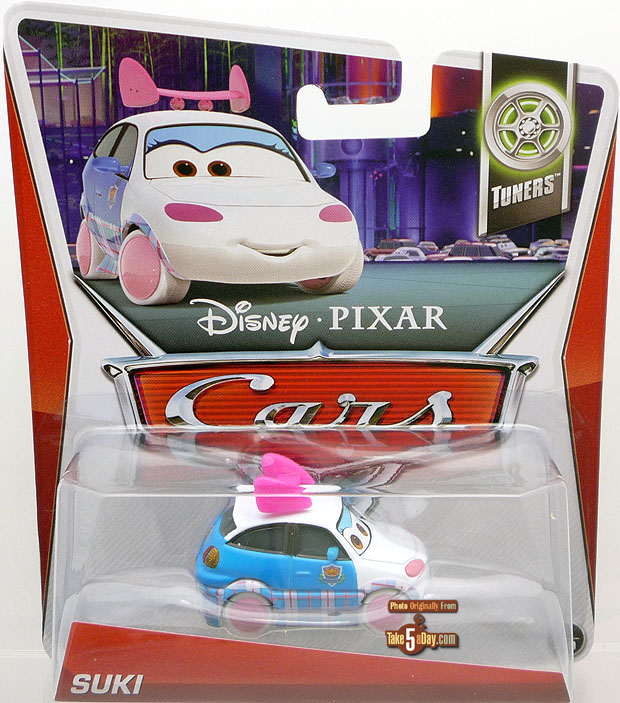 As you can see, for the first time ever, there is no unifying design banner-motif for a given year. From the first, CARS diecasts were generally unified under a design motif: 2006-Desert Art background, 2007-Supercharged, etc … for the first time ever, releases are sub-classified by their "theme."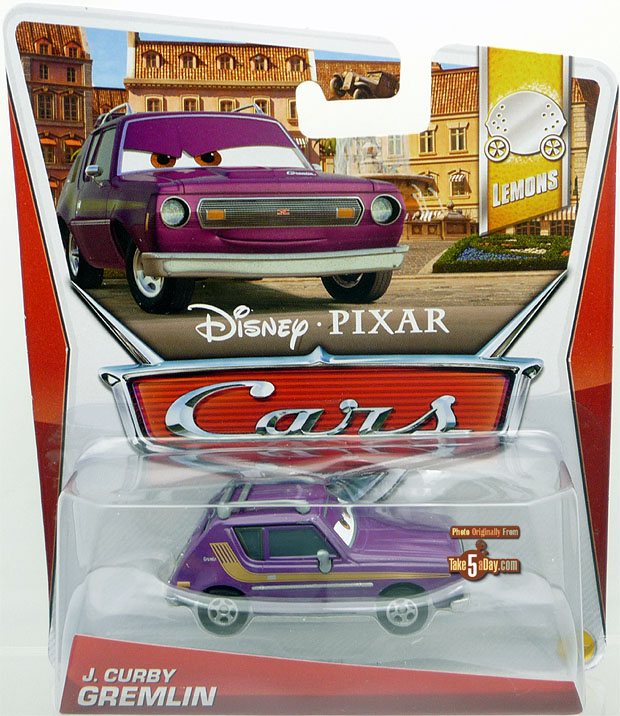 Sure, some are pretty logical like WGP or Lemons but as you'll see, others are already illogical or their assigned number groupings already makes you question the plan. Of course, why would you be collecting this line if it were logical and ran like an atomic clock?
Come for the icy roads, plan for the chaos, stay for the guacamole and drink the milk of magnesia is what I believe is the motto of CARS collecting. 🙂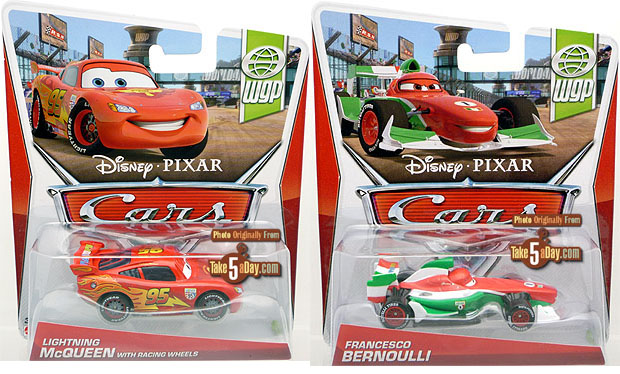 Of course the Piston Cup grouping would make us happier if it read 1 of 40 instead of 1 of 18 …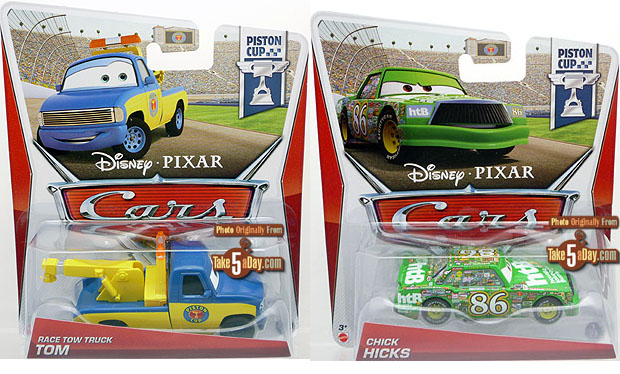 Of course, this is one that actually makes sense theme wise except that the numbering is 1 and 2 of 7 … so we're much already about 25% done with all Lemon singles after 2 minutes … of course, there are box sets and other configs which are not numbered so er, again, why the numbering? BTW, Vlad is slight variant from the current release. If you look really closely, they forgot to make holes in the current hubcaps … they have added 4 tiny holes in the hubcaps of CARS 2013 release to match the screenshot …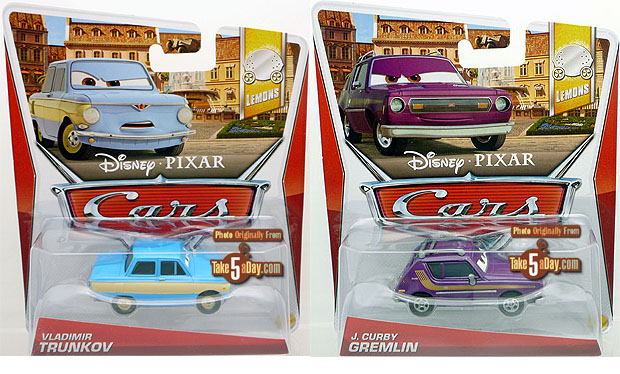 It's nice that a bunch of rusty CARS are coming back but instead of getting the retro treatment, they are surprisingly lumped under the Rust-Eze theme. BTW, Rusty is a great deal as he's rock solid metal like the original. They shaved no weight from him … he's all American iron (well, okay imported zinc but you get the idea).
And apparently we will get so many Mater's he's his own category. Should we be scared?
Now, we start to bank a little left of center … Hank makes perfect sense as a "retro" Radiator Springs themer … but Sally? Is there an unrated versus of CARS 2 where Sally is just a figment and ghost of herself coming back to haunt and tell LM the story of Radiator Springs but the rest of the townies say she died in 1972? Or Ghostlight Sally?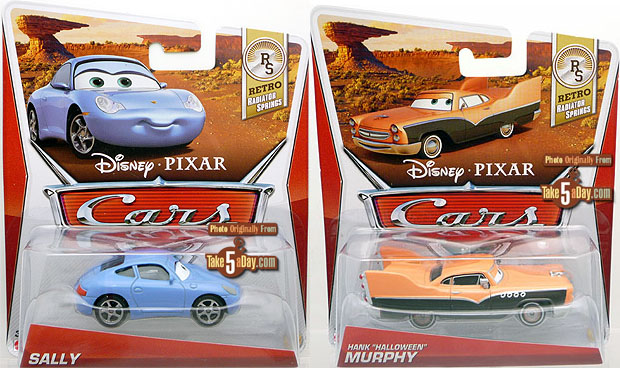 Because you would think Sheriff would be grouped in with Sally, right? Nope, he's in the Wheel Well Motel group … um, doesn't Sally actually run the Wheel Well? And if any townie is incorrectly lumped in with a retro group, it might as be a 1949 Mercury Sheriff versus a 2002 Porsche 911?
What is happening?
Like I said – this grand plan is already not so grand. Okay, I'm willing to accept Suki as a tuner but again, number "cap" much too low.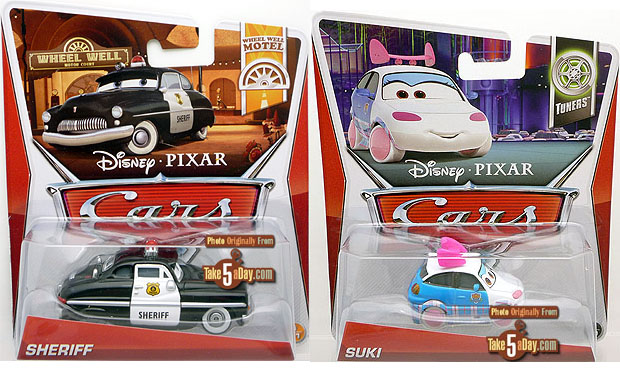 Then I'll bet if you had to guess the sub-themes, you could reasonably guess the above ones but this one is the biggest surprise of all – Festival Italiano … nice but definitely a surprise. I also think Uncle Topolino is also a unibody now so you get .0001 more gram of zinc. Is it punch me or pinch me?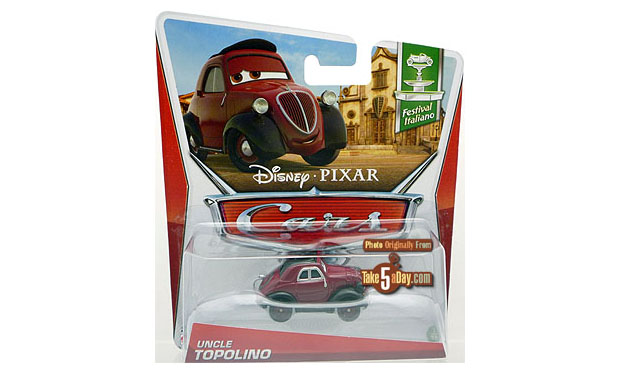 The other re-releases seem to be the same as the last release of each diecast. For relatively new collectors, it is nice to get some older CARS and they should all be pretty popular on the shelf … leaving a bunch of LM's and Francesco's on the shelf from CASE A … and if the stores get 3 cases each … it's like it's deja vu but they claim deja vu is really just a mini stroke in your brain so perhaps that is a fitting description of the plan to include 9 LM's and Francesco's in CASE A … it is like a stroke in the brain from 2011. Medic!
Thanks "Nikko" for the great photos!
So, send us a pic if you see it at retail.
Or if you want a full a full case … be sure and ask Children'sToyCloset or Rob's Palace of Disney CARS, I'm sure they'll have some on hand by this week.


metroxing

5 November 2012

Disney Pixar, Disney Pixar CARS 3, Mattel Disney Pixar CARS, Mattel Disney Pixar Diecast CARS 3


13 Comments