Home
»
Advertising
,
collecting
,
diecast
,
Film
,
Internet
,
Marketing
,
Mattel Disney Pixar CARS
,
Retail
,
Toys
,
TV
Kmart CARS Day II: "Senior VP Dev" says Hi, Thanks, Q & A and

6/5 UPDATE – SOLD OUT AGAIN!
SOLD OUT – AGAIN! June 5, 2009 9:12 AM PST Update
There was some confusion earlier because of browser cache issues but it is definitely showing sold out … SORRY. Hope you got in your order. If not, maybe Dev will let us know if more are coming or see you on the 20th.
Sorry for the Take5 problems – we're working on it. Thanks.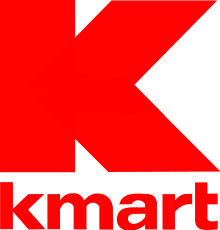 Mr. Dev Mukherjee, SVP & President Toys & Seasonal Business Unit has kindly taken time out of his day to oversee the next pre-sale to make sure everything goes smoothly and he has even agreed to read your questions and comments and give you answers DIRECTLY!
Thanks Dev for your time. His letter below is in blue – feel free to leave interesting comments and questions …

Thanks for your thoughts and feedback on the pre-sell and Kmart CARS day – it's all been very helpful.
I am the President of Toys and Seasonal Products at Sears Holdings (Sears and Kmart stores and Websites).  We were delighted with the success of the pre-sale, but heard that a later start time would be better, and that there were some systems/website issues during the peak.
Given the demand and all the comments on our mySears site, as well as your and other collector sites, my Boys Toys team (Chris, Dan and Vincent) have added extra supply for the online pre-sell.
The "doors" will re-open at 10am CT – Friday June 5th.
(MET: That's 11 AM ET, 9 AM Mountain & 8 AM PDT)

Depending on what else is happening on the site there may be a slight delay in getting access to the site.  Based on your feedback, we have limited purchases to one item per order to satisfy the most number of customers.
We also have our network infrastructure team watching for any network or server access problems.  There was a surge during the pre-sale, but we should have enough capacity to handle the traffic. Please let me know if you hear of any issues.
As we prepare for the 6/20 event and future collectors events on-line, I would love to get the communities view of what would make things better, more fun, more exciting or really answer any questions anyone has about what we do.  Our goal is to make Kmart and Sears the best place to shop.   Let me know what you suggest.
Cheers, Dev
Dev Mukherjee
SVP & President Toys & Seasonal Business Unit
So, thanks to Dev's kind consideration, the next pre-sell of the CASES is set for June 5th – TOMORROW MORNING! at 8 Pacific, 9 Mountain, 10 Central and 11 Am Eastern – a reasonable time for all sleepy heads to get up and at your computers.

Good luck! And thanks Dev, Dev's team, Kmart & Mattel!
Thanks for your help, "BMW!"



metroxing

4 June 2009

Advertising, collecting, diecast, Film, Internet, Marketing, Mattel Disney Pixar CARS, Retail, Toys, TV


384 Comments