Home
»
Retail
,
Toys
Toys R Us Back for Reals This Time
Toys R Us is actually back this time (last time, they opened 2 stores that sold NO TOYS just displayed them – yea, good luck with that business model … or one where a 4-year old is either going to cry or punch you … never mind a 37-year old …).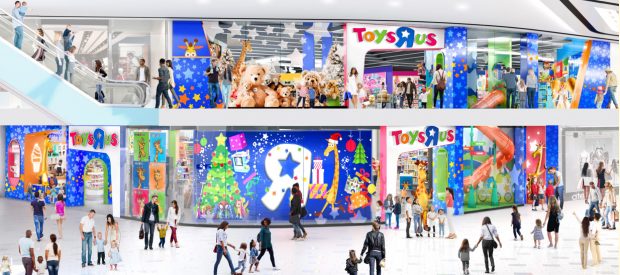 Under new ownership, Toys R Us is opening a U.S. flagship store at the American Dream mall in New Jersey complete with a two-story slide, an ice cream parlor and more than 10,000 toys. 
The two-level store is scheduled to make its debut in mid-December in time for last-minute holiday shoppers.
More at USA Today.
So, if you live in Jersey (New Jersey), check it out and send us pics!