Home
»
Disney
,
Disney Pixar
,
Disney Pixar CARS 3
,
Mattel Disney Pixar Diecast CARS
Mattel Disney Pixar CARS Diecast: The Themes Motif 2013 CARS Coming?
So, while we are on the cusp of wrapping up "Themes 2013" as a design motif – certainly as singles, and multi-packs, everything that is on the poster is out, however, there are still a few releases off the poster looming that we don't know for certain.
October, 2013 – the next announced Kmart CARS Day promo diecast giveaway is the Epilogue Green Pickup (aka: John Lasseter) – it seems most it's likely coming on the "Themes 2013" design card …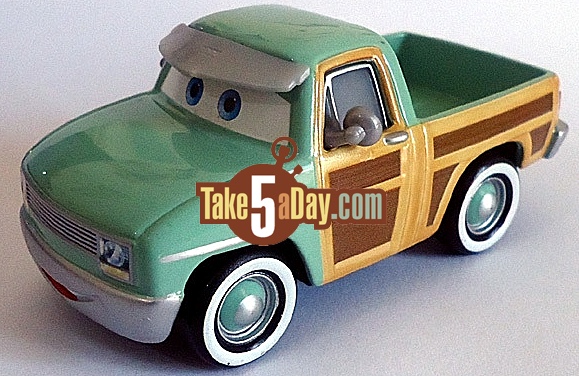 Will Kmart get an exclusive Deluxe CAR to sell also – seeing as it's already stickered?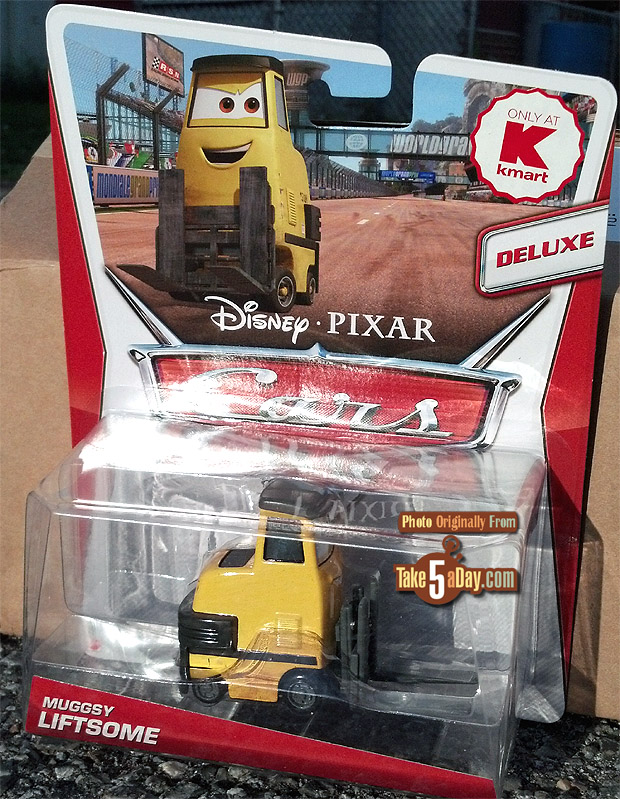 Kmart CARS Day (October 19, 2013) should also feature two additional CARS diecast NOT on the poster – Gold/silver Rip Clutchgoneski and some Silver (?) Lightning McQueen.
There are no new listings for Target box sets but sometimes that's not always accurate. Sometimes they are listed – other times, they are not listed until after they come out. It seems likely we will get a few box sets – perhaps another Black Friday box set so we can't really close the books on the 2013 Themes motif just yet – so while the singles & 2-packs are done, we don't know if any box set releases will fall under the 2013 motif or the Themes: 2014 World of CARS motif. It looks like the 2014 motif will essentially look like the 2013 design with a lot of white space but bracketed with red … the telling difference presumably will be the World of CARS logo versus the CARS logo.
For now, the poster is the best visual checklist (no Super Chase or Retail/Event Exclusives listings though) or our original checklists for this year (though I'm not really sure why I lumped Luigi & Guido with Glasses in with CARS 1 diecasts … hic …). CARS 1 & Radiator Springs Classic here.
Question – Should I include the Radiator Springs Classics with the "Themes 2013" magazine checklist or should it go in its own separate issue?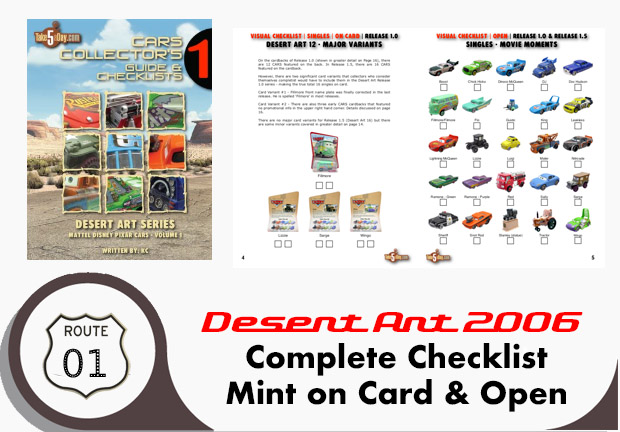 metroxing

1 October 2013

Disney, Disney Pixar, Disney Pixar CARS 3, Mattel Disney Pixar Diecast CARS


6 Comments