Home
»
Disney Pixar
,
Disney Pixar CARS 3
,
Mattel Disney Pixar Diecast CARS
Mattel Disney Pixar CARS Diecast: CARS 1 Re-Release Checklist Update
CARS 1 (and some Toons) re-releases are available everywhere under the "Themes 2013" design motif and under the Radiator Springs Classic motif only at Toys R Us.
The CARS 1 Re-Releases Checklist has been updated. It adds the two latest TRU-only Radiator Springs Classic releases (Marilyn and Nick Stickers, Marilyn appears to be out – Nick, coming soon?). Unlike some other re-releases, Marilyn has NOT been upgraded to a unibody so that crease across the hood still appears. Both were last released in the Final Lap series with Marilyn also available as a lenticular.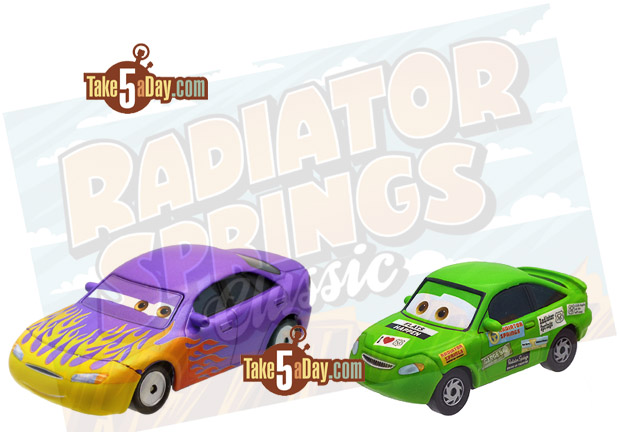 The checklist is a little easier to print out, split in two.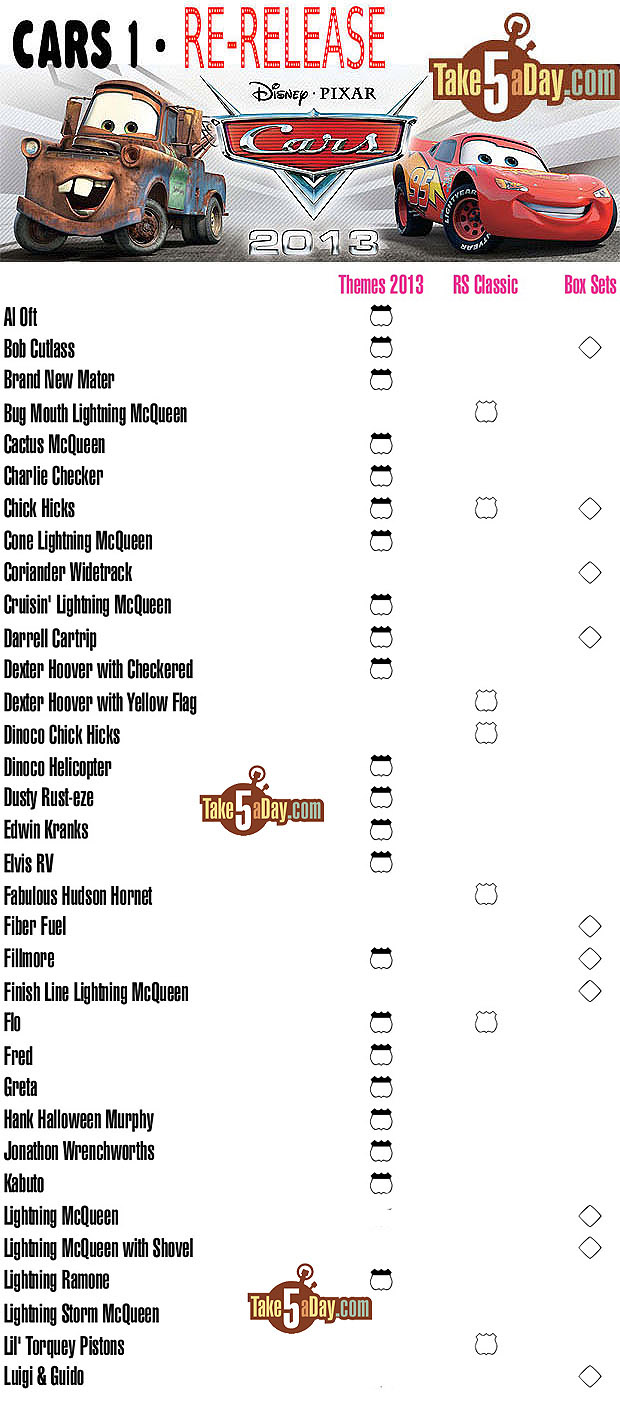 One correction is that CARS 1 Luigi & Guido (not Race Team Luigo & Guido) is that they will only be released together with the "glasses." It seems they are coming together on a singles card and not as a Movie Moment 2-pack – as that would be a nice singles pack with the accessory but a pretty weak release at 2-pack pricing … it's hard to tell at this point.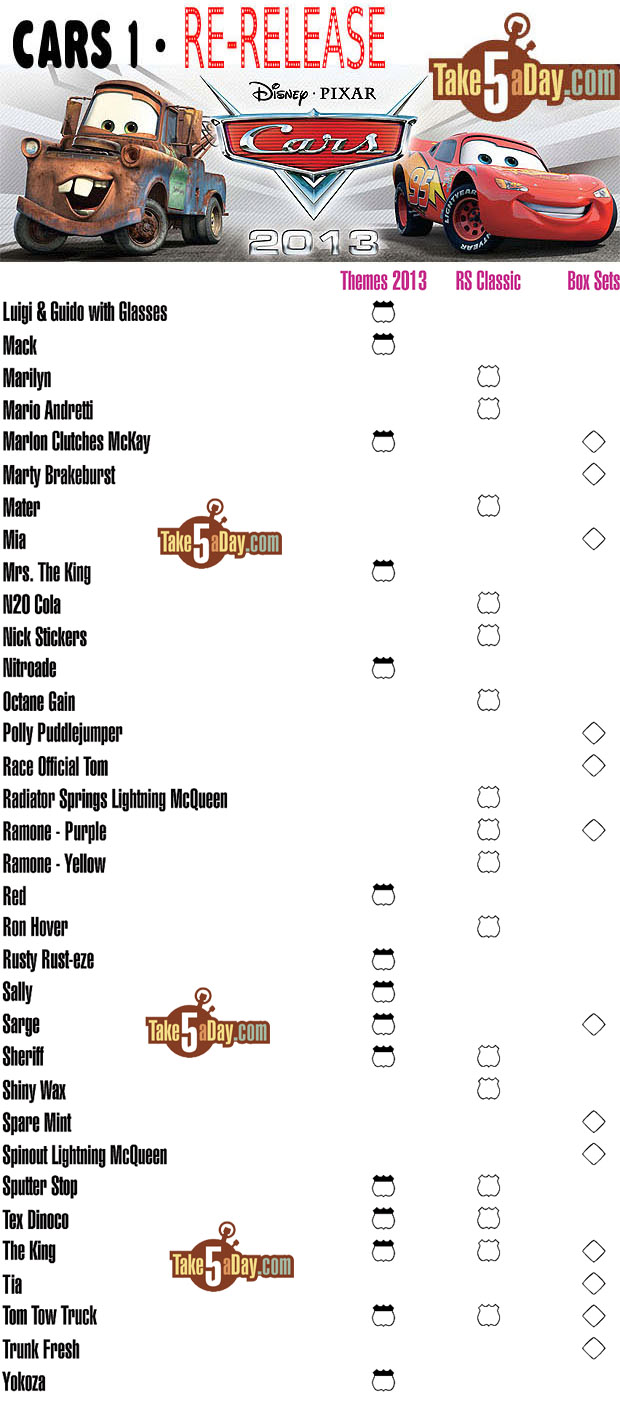 metroxing

4 April 2013

Disney Pixar, Disney Pixar CARS 3, Mattel Disney Pixar Diecast CARS


4 Comments