Home
»
Disney Pixar
,
Disney Pixar CARS 3
,
Disney Store
,
Mattel Disney Pixar Diecast CARS
,
Mattel Disney Pixar Diecast CARS 3
Mattel Disney Pixar CARS Diecast: The D23 Expo 2013 CARS Are …
Every other year, Disney holds an their own trade, craft & toy show where Disney offers you more things to buy than you can shake a stick at … (Disney will also sell you the stick to shake at the Disney too many things to shake a stick at with a Disney stick). It's called the D23 Expo. It's starts August 9th this year. The last one in 2011, Mattel offered the special packaging Finn McMissile with a Top Secret Purple Finn McMissile.
The 2013 offering at the D23 Expo this year from Mattel should be a massive upgrade.
It's NOT 100% certain so for now, it's looking very likely it's …

The Convoy Brothers!
The RV King fans from CARS 1.
It looks like they will appear 2 to a display so if for some oddball reason, if you only want K & I or N & G – you can buy one or the other set.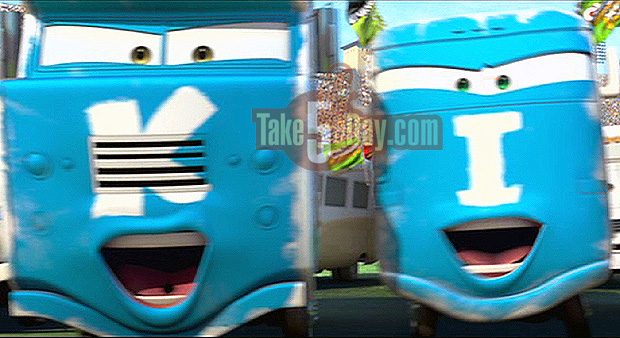 Why? I'm presuming they thought $99.99 might be too big of a deal to swallow so they decided that by charging $49.99 a set, that it seems "affordable," … and Matty presumes we can't add. I don't know if this is true but who would buy only 2 of a 4 RV set that spells out a word?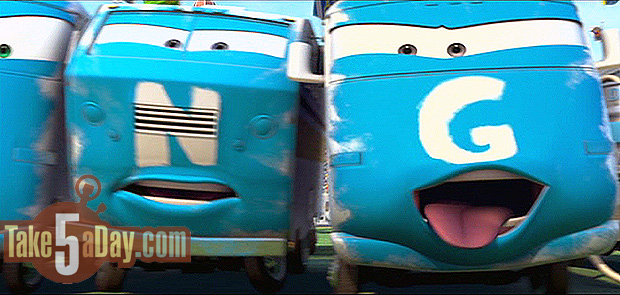 I actually do not know what it will cost but I originally figured a 4-pack would cost at least $79 to $99 but now that they are 2 2-packs, it will "seem" more affordable now that it's "only" $49 for Set #1 and $49 for Set #2 or maybe more.
And of course, they could go back to it being a 4-pack which of course would be much more logical … or a worst idea, they make thousands more of one set than the other so hundreds of people are forced to go through life with a K & a G and be forced to answer questions from guests, "Why didn't you buy all 4?" :-/
Believe it or not, these were scheduled in 2009 so now 4 years later, they might actually be available.
Of course, it's not a 100% lock until it's actually listed but at least it's back on the maybe-almost-certain list.
And if you enjoy looking at the land of lost diecasts, you can check the Top 10 Poll requested from Mattel a while back.
So, who's going to D23 now? 🙂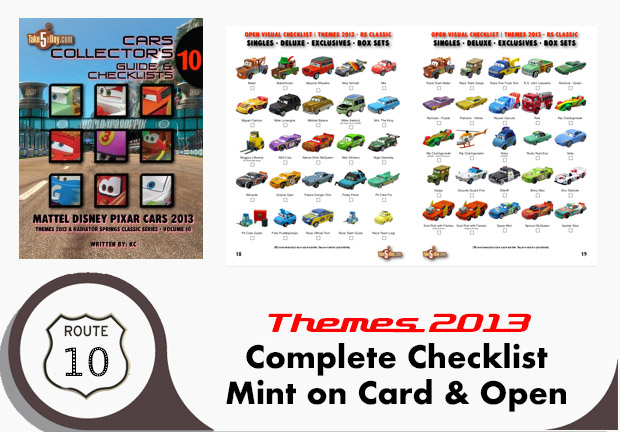 metroxing

7 January 2013

Disney Pixar, Disney Pixar CARS 3, Disney Store, Mattel Disney Pixar Diecast CARS, Mattel Disney Pixar Diecast CARS 3


34 Comments