Home
»
Disney
,
Disney Pixar
,
Disney Store
Disney D23 Expo August 9-11, 2013 – Early Bird Discount

Disney's D23 Expo tickets have gone on sale.
What is it? It's a 3-day Disney Expo of all things Disney at the Anaheim Convention Center. From movies to TV shows to toys to cruises to the theme parks to whatever else I left out, it's basically a three day commercial for all things Disney … not that there's anything wrong with that. 🙂 But it is what is it is … oh yea, surprise, there is lot of Disney related items up for sale – I know, hard to believe, huh?
You can read & see more about some of the events and a video of the last show, it's every other year.
Now, if you're asking if as a CARS fan if you should go? Well, I have heard a rumor about what Mattel is going to offer and it sounds pretty good. I can tell you if the rumor is true, it's flat out 1,000% better than Submarine Finn in a box with a TOP SECRET envelope of Blue Metallic (It's NOT purple, I swear it to be true/not true) Finn. I can tell you it's NOT the Motor Speedway of the South set as some wishful thinkers are hoping for. AND unlike SDCC, where Mattel has a full selection of licensed items for sale where most will be available after the show, the only license Mattel has Disney related is CARS/Pixar and Disney Princesses and created in much smaller runs. Or as in the case of the Chrome 1:18 scale Lightning McQueen, there were only 250 available at the show and it only popped up afterwards at the online Disney Store page for less than an hour before it was sold out.
(Mattel did offer pre-order pickups but of course, you have to pick it up at the show).
So if you like Disney, or will be in Anaheim for Disneyland/CAL Adventures next summer, you probably want to pop over – especially if you want the CARS exclusive which if the rumor is true will/should be a hot seller.
Ticket prices are …
The TV/movie stars are pretty much going to be there Friday the 9th and Saturday the 10th so if you want to attend their presentations, keep that in mind … though if you are there to buy things, you'll be in line all day Friday trying to grab the most limited stuff.
Should you become a D23 Member? This year – probably. A Silver membership is $35 a year and entitles you to a $21 dollar savings on a 3-day ticket but the biggie is:
All D23 Members receive early admission to the Expo show floor.
And that hour early in makes a BIG DIFFERENCE in the line to whatever you want to do or buy …When you check in, you show them your D23 membership card & number and you get a DIFFERENT BADGE so they'll know you are entitled to get in early on each and every day your D23 Expo ticket is for. (You only need ONE D23 membership – but obviously if you buy a one-day ticket, you can only get in early on the day of that ticket – and of course, if you have a three ticket, your personal D23 membership badge entitles you early entrance all three days. But a D23 membership is required for EVERY PERSON as it's not a family membership).
There is also a Gold membership option – it's basically the same package but you also get 4 issues of the nice D23 magazine – the Gold membership is $75.
Click on either link to read about the rest of what's included in D23 membership package.
Yes, both Gold or Silver memberships get you an hour in. And yes, EACH person needs a D23 membership to get in WITH your separate D23 Expo ticket.
Also note, get your D23 membership FIRST – because you will need that D23 membership number to get a discount on your D23 Expo ticket.
Now, if you are a complete Disneyana nut … er, super duper supercalifragilisticexpialidocious fan, there is also, "the Sorcerer Package tickets (sold out, but wait list is still available) are exclusively for both Gold- and Silver-level D23 Members at $1,500 per ticket. Members will have the option to purchase up to two Sorcerer tickets."
The Sorcerer Package includes:
• Three-day admission ticket
• Reserved seating at all presentations in the D23 Arena and Stage 23
• Commemorative Sorcerer credential
• Pre-Expo tour of the Treasures of the Walt Disney Archives exhibit
• Exclusive shopping time in the D23 Expo Dream Store and the Treasure Trove the day before the Expo is open to guests
• First opportunity to purchase D23 Expo Dream Store merchandise via the Random Selection Process (RSP)*
• Exclusive tour of the D23 Expo show floor the day before the Expo is open to the public
• Private welcome reception
• Special entrance to the Expo each morning
• Hardbound Treasures of the Walt Disney Archives catalog
• Hardbound Disney Legends ceremony commemorative program
• Exclusive D23 Expo 2013 tote bag filled with gifts
• "Fond Farewell" reception on final day of Expo
In addition, Sorcerer-level members have access to the Sorcerer Member Lounge featuring:
• Complimentary light snacks throughout the day with ability to purchase additional food
• Special exhibit created by the Walt Disney Archives
• Dedicated Sorcerer Concierge desk
• Baggage Check area
• Masseur on site (for pay)
• One voucher for 20-minute free massage
The D23 Expo Dream Store & Treasure Trove are for pin collectors, Disney art/print collectors and items like the $5,000 monorail set … and of course, early and reserved seating for the presentations is nice but again, you have to be a hardcore Disneyana fan … however apparently all the nachos you can eat?  😆
See you there!
Bird, Bird, Early Bird is the World.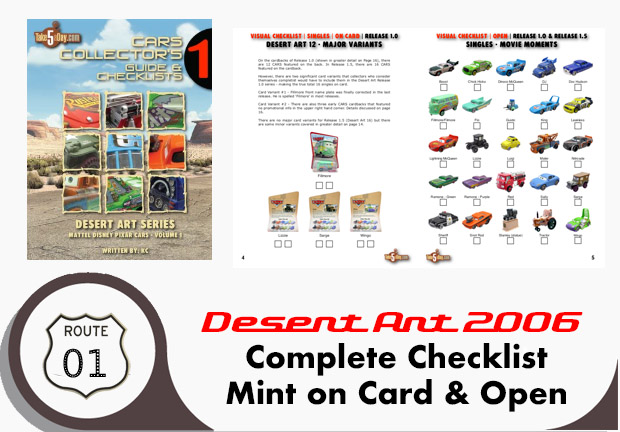 metroxing

19 August 2012

Disney, Disney Pixar, Disney Store


10 Comments