Home
»
Disney Pixar
,
Disney Pixar CARS 3
,
Mattel Disney Pixar Diecast CARS
,
Mattel Disney Pixar Diecast CARS 3
Mattel Disney Pixar CARS: Dinoco Helicopter "Returns" Review
The "oversized" Deluxe Dinoco Helicopter has returned …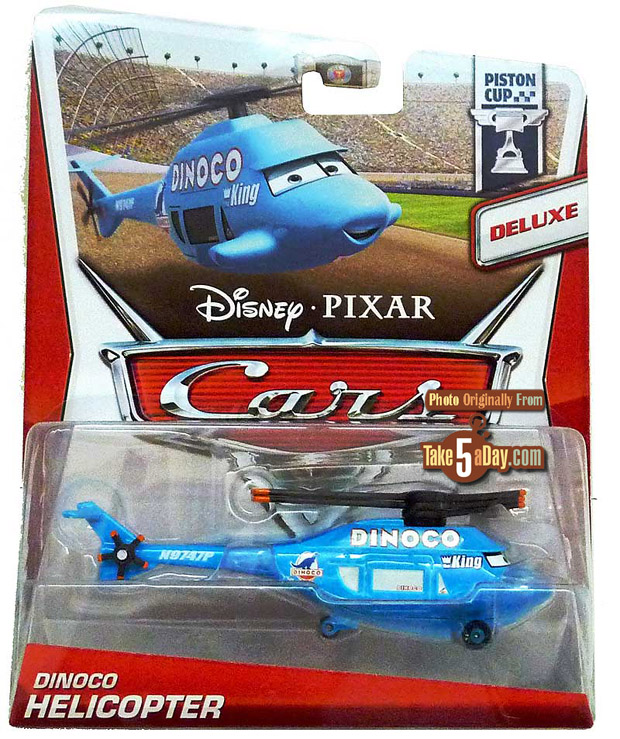 Opener Completists can rest – he is essentially exactly the same as the last release in the oversized-deluxe-megasize lineup.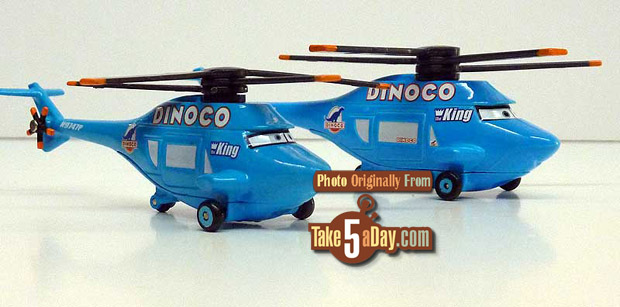 The "oversized" Dinoco Helicopter replaced the singles version in the World of CARS motif series – upsizing it slightly (maybe 30%) in the then new MEGASIZE-OVERSIZED series. I think there's been no release of the oversized Dinoco Helicopter since that series in 2008. (the single version was actually available in the TRU Dinoco Box set until Race O Rama).
So, if you've been waiting all this time, you haven't missed anything as it's same release as the WOC version.
Here's a comparison shot of the singles version and the "megasize" as the oversized series was first named. Yes, it's not really megasized and barely oversized.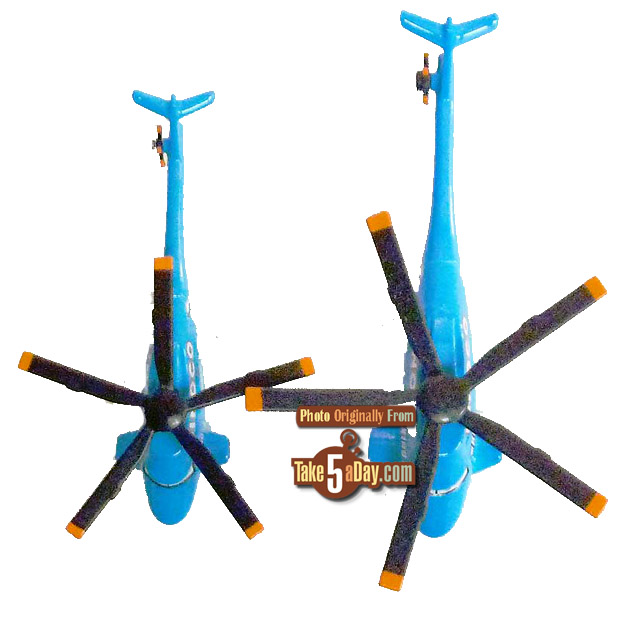 Thanks for the great pics, "John H." from his extensive collection. There was a truly megasized Dinoco Helicopter (with sounds if I recall correctly) that actually fit Mater just like the movie. So, this would be closer to a proper scaled Dinoco Helicopter though clearly, a diecast 50 lb Dinoco helicopter would not fly figuratively as it's generally a good idea not to design a toy where even an adult can be concussed when they are flying it around the room and it falls on their head …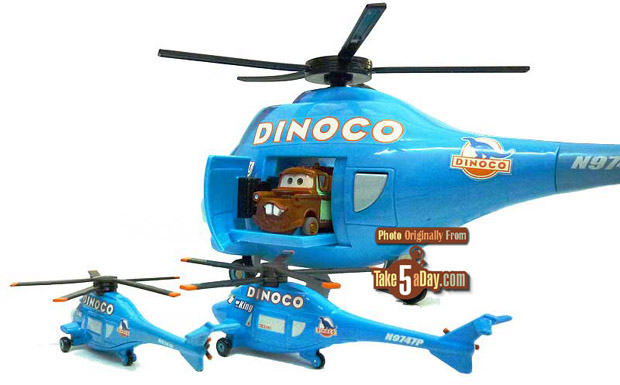 So, no variant – if you're an opener. You are set if you have the larger Dinoco Helicopter in your collection already but if you've been waiting a while, you're now set.
This also applies to Mack in the case – he is the exact same as the last deluxe-oversized release – still missing the trailer hitch hole unlike the version with the trailer (hauler). So again, if you've been waiting to add him to your collection, great – if not, he's NOT a variant.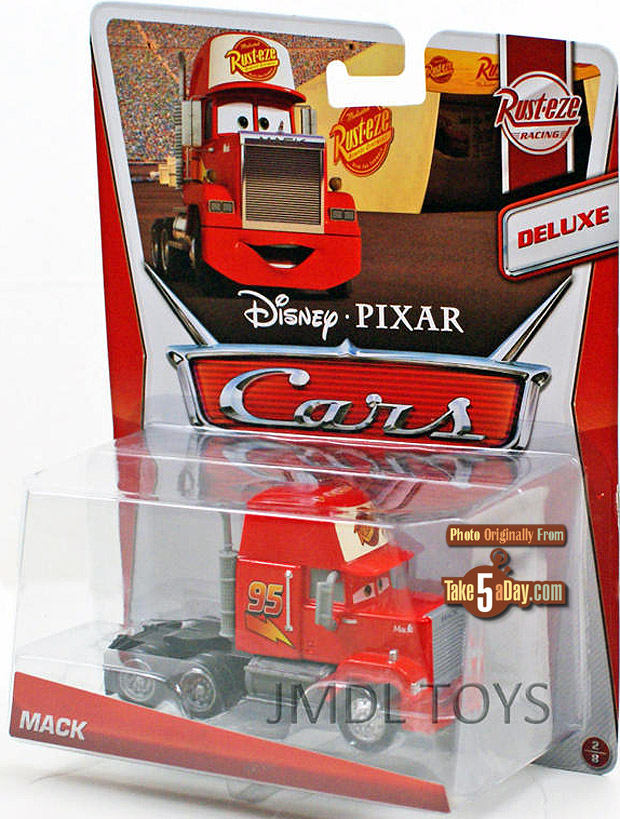 (Mack photo used with permission by JMDL Toys).
Thanks, John H! for the Dinoco photos!


metroxing

29 December 2012

Disney Pixar, Disney Pixar CARS 3, Mattel Disney Pixar Diecast CARS, Mattel Disney Pixar Diecast CARS 3


2 Comments