Home
»
Disney Pixar
,
Disney Pixar CARS 3
,
Disney Store
Disney Pixar CARS: The Disney Store CARS 2 Acrylic Box Singles Visual Checklist 2012, Pt. 1
The Disney Stores switched from cards to acrylic boxes for their singles in late 2009, a nice upgrade …
"Unixed" has a nice complete set and has taken photos of everything so if you're collecting, now you know what a complete set should look like.
(I will call the Disney Store CARS on card from 2006 to 2009 Series 1)
Disney Store CARS, Series 2 (2009-2011)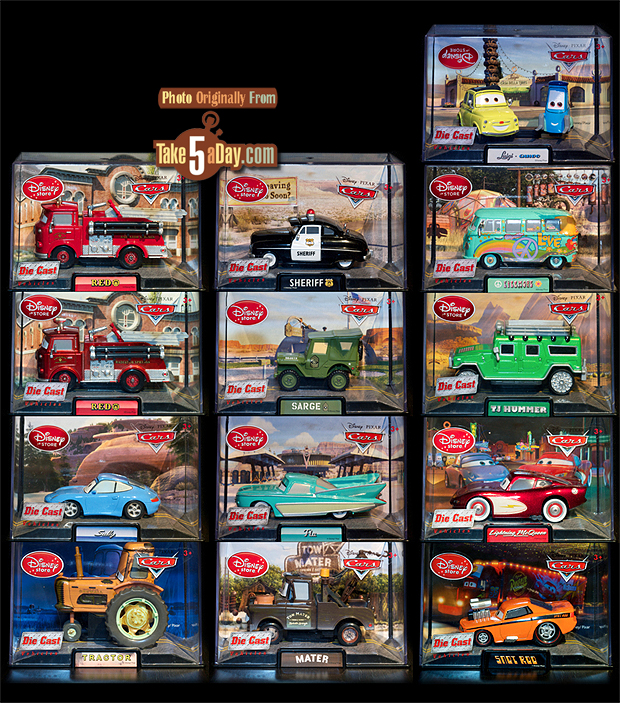 While "Metallic" Red was the first CHASE CAR on card, when he was almost immediately re-released in the singles box, he was not stickered CHASE.
You can read the story behind Transberry Juice/Lee Revkins here. He looks like the only CAR set at an angle also.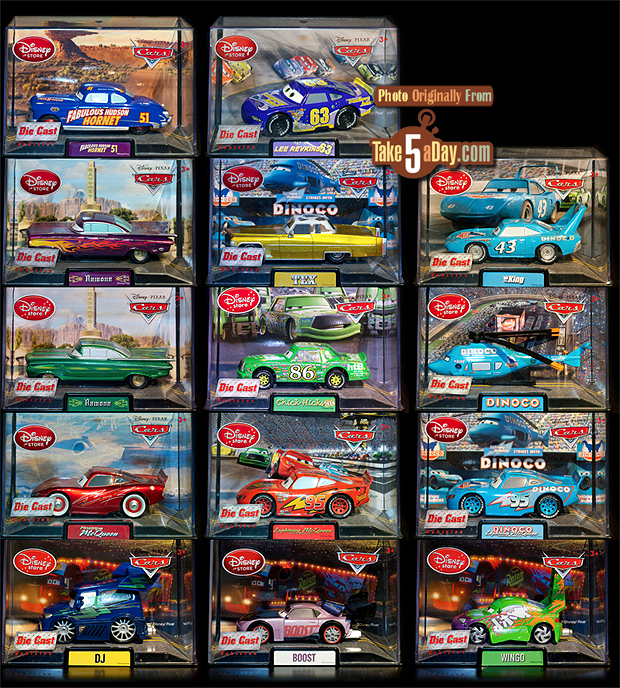 Disney Store CARS, Series 3 (2011-2012) (aka: The CARS 2 Series) … Unlike Mattel releases which tend to use one card design motif during one "series," the Disney Stores use a random series of background art – matching where the CAR appeared in the film.
Disney Store CARS, Series 3, the Tokyo backdrop.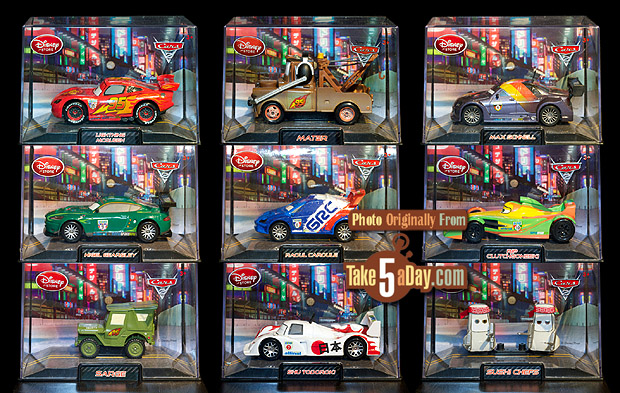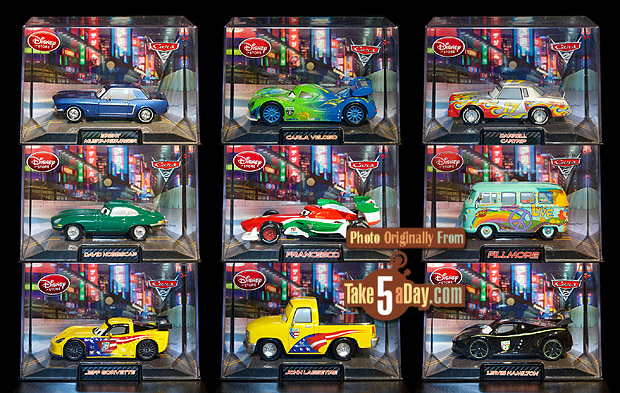 In the mix were CARS released with the Radiator Springs backdrop though they are ALL marked with the CARS 2 logo.
Disney Store CARS, Series 3, Radiator Springs backdrop.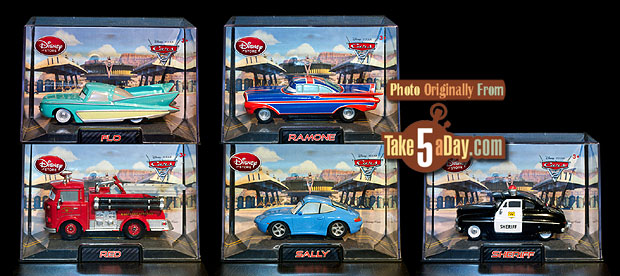 The Disney Stores have never released a Lizzie.
Again, throughout 2011 and 2012, the Porto Corsa design motif was released intermixed with the other two themes …
Disney Store CARS, Series 3, Porto Corsa backdrop.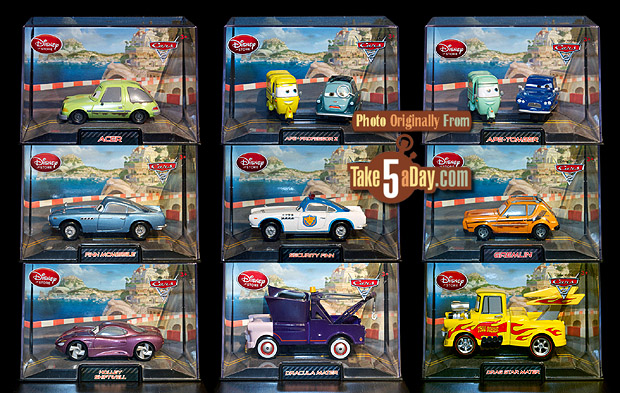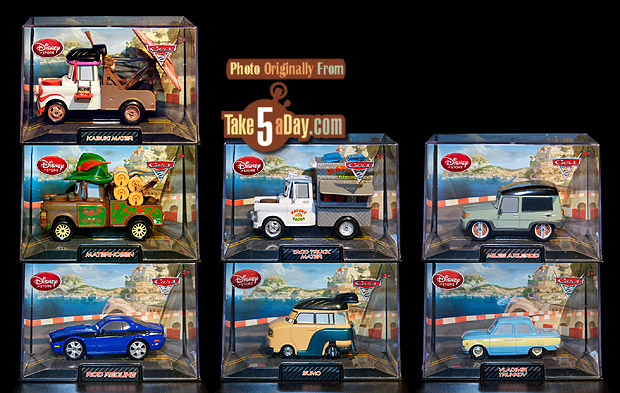 While there have been some re-releases (see Part 2 of this checklist), the re-releases drop the CARS 2 logo for the CARS logo so we we will move those to Part 2 of this Visual Checklist.
So now you know if you've got them all – or need a few to complete your set … stackable boxes are nice … you can actually make a dividing wall with them. 🙂
Thanks for the great pics, Unixed!
You can find Part 2 and the Update to the Checklist HERE.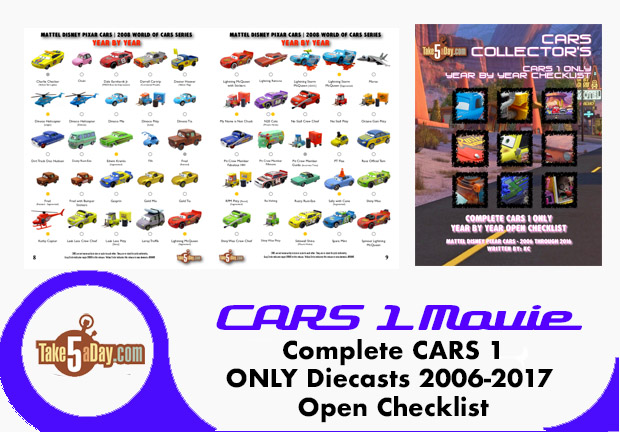 metroxing

7 November 2012

Disney Pixar, Disney Pixar CARS 3, Disney Store


7 Comments