Home
»
Disney
,
Disney Pixar
,
Disney Planes
Disney Pixar CARS: The Disney Store CARS Acrylic Box Singles Visual Checklist 2013 Update
"Unixed" has thoughtfully updated the Disney Store diecast CARS Visual Checklist …
Part 1 of the Disney Store Visual Checklist contains ALL of the Disney Store Acrylic Box Singles releases from 2009 to 2012 which we will call Series 2 & Series 3.
Disney Store CARS, Series 4 – First the re-releases, they can be differentiated by the logo change back to just CARS (instead of CARS 2). For long-time collectors, they also changed the background art. Not every Series 2 release was re-released in Series 3 – and it seems unlikely to happen.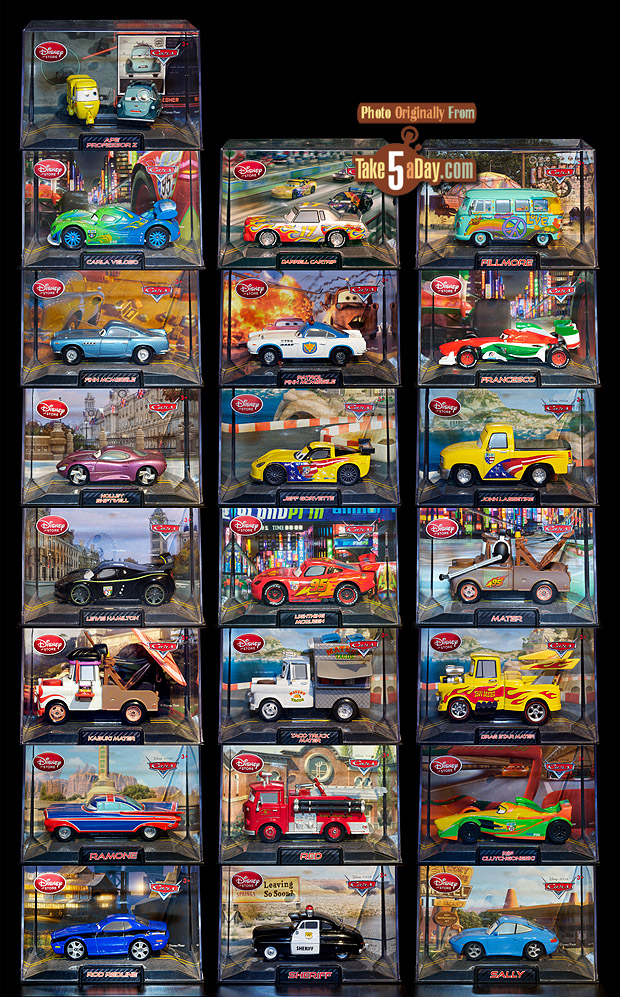 Disney Store CARS, Series 4, there are only two new "regular" releases, Fabrizio & (Red) Ramone.

Most of the Disney store Series 4 releases fall under the CHASE banner. They are CHASE in the sense they are a limited production, one-time release. Most are repaints but there are new molds or new styles …
Disney Store CARS, Series 4 – The CHASE CARS.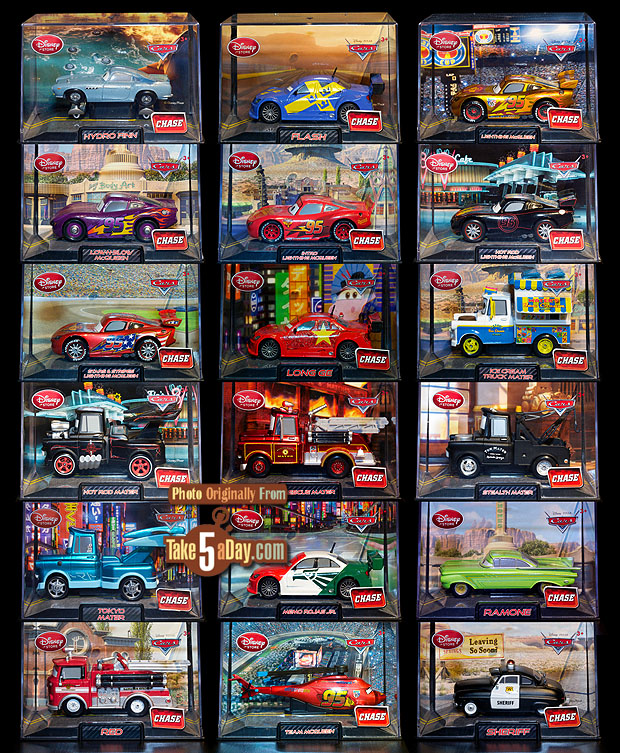 And "unixed" has also gathered up all 113 releases and re-releases of Series 2, 3 & 4 … you can appreciate this photo in its larger size by right clicking.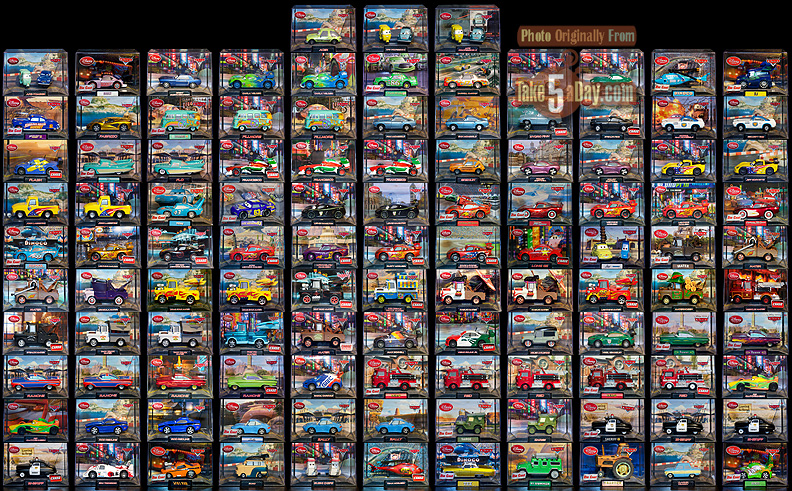 Somehow I missed this cool Mater during its initial release so I thought a larger photo would be nice.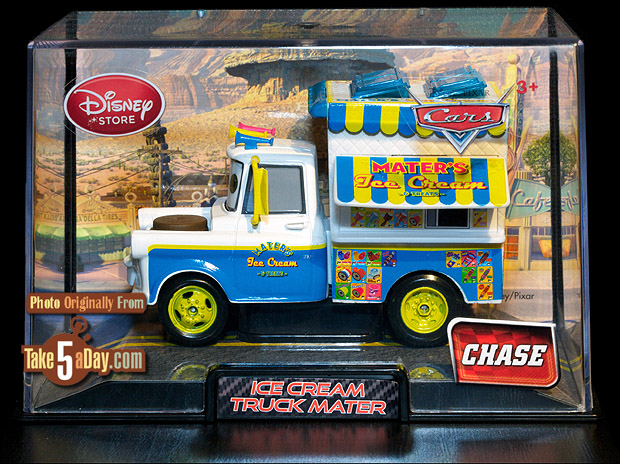 Thanks "Unixed" for collecting 'em all so we can see 'em all!
Thanks for the great photos and if you're spending money buying a wood screen or buying glass blocks, clearly the Disney Store diecasts in acrylic make much nicer room dividers though kids might not totally respect that a wall should not be disassembled. 🙂
The Visual Checklist for Series 2 & 3 can be found here.

metroxing

10 June 2013

Disney, Disney Pixar, Disney Planes


4 Comments