Home
»
Disney Pixar
,
Disney Pixar CARS 3
,
Mattel Disney Pixar CARS
,
Mattel Disney Pixar Diecast CARS 3
Mattel Disney Pixar CARS 2 Diecast: Silver Metallic For Everyone + CONTEST!
First, Dolly P. was kind enough to send along an extra SILVER METALLIC mailaway CAR from Germany/Austria (original post here).
So, a CONTEST to win your own FIRST INTERNATIONAL MAILAWAY ON CARD "SILVER METALLIC LIGHTNING MCQUEEN!"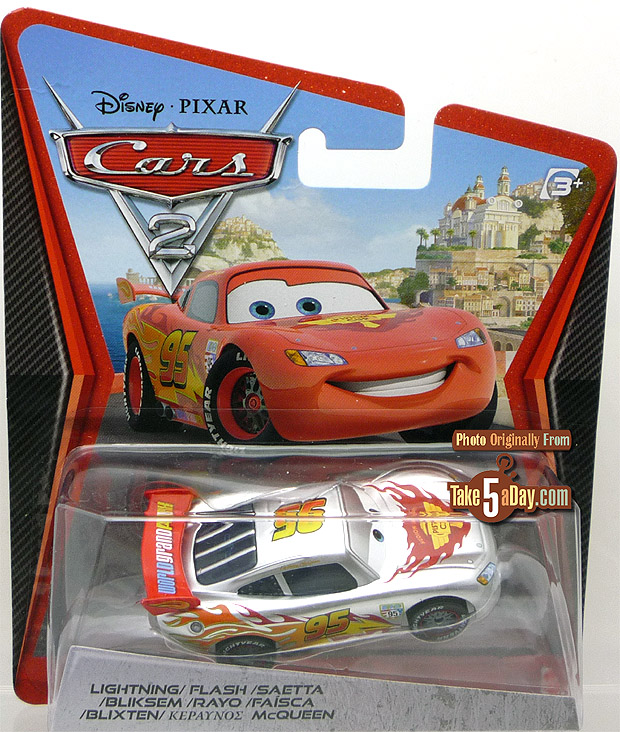 It's essentially the US Kmart CARS Day #8 Lightning McQueen with "Special Deco" Silver Metallic paint.
Thanks, Dolly P!
Enter below in the comments. You may enter once every 18 hours with the following info:
CONTEST ENTRY
(And answer either of the following questions in your entry).
I'd like Kmart CARS Day #10 to feature ________________ racer CARS.
I'm very, very afraid Kmart CARS #10 will be begin a series of ______________ racer CARS.
Contest starts right now and ends September 22, 2012 at 11:59:59 PM PST.
Good luck! (Note the card is NOT minty mint as it was simply send out in a mailer envelope – there  some visible creases at close range).
And this time, Dolly P. probably won't enter. 🙂
But beyond the contest giveaway from us …
Good news – the international market will get the exact same series of WGP racers in Silver Metallic paint (as above – no KM logo). I presume international means it's going to be offered to Canadian, European and Australia retailers – that's not to say there will be any takers and the actual list of countries is unknown so chime in if you actually see it in your country.
Two oddities.
1) The UPC of the International Silver Metallic series does not match the German mail-away one … it's 746775270131 versus the German 746775071684 for Lightning McQueen. So, this mail away one is a "one-off."
2) AND there are only ten racers listed – yep, no RIP … as far as I know, Rip is still on the list for October for the US Kmart CARS Day #9 but according to the list, RIP will not be in this international series release. However, there is a gap in the number, no "BBN22" (Max is BBN21 and Lewis is BBN23) so maybe it's just an oversight.
Photos from Kmart CARS Day #8 here of US silver metallic releases.
What's coming in Kmart CARS Day #9 (October 2012).
US card if you want to compare …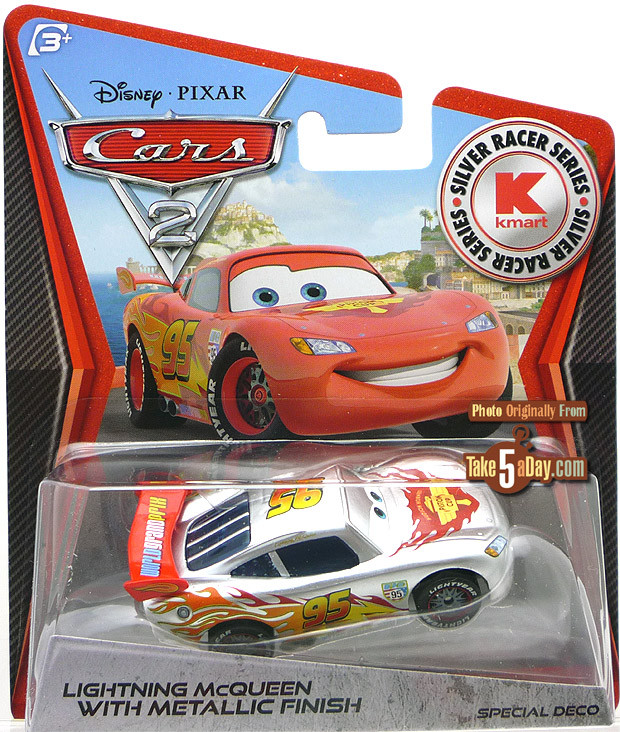 (Contest winner only wins the German mail away Lightning McQueen not the US card one).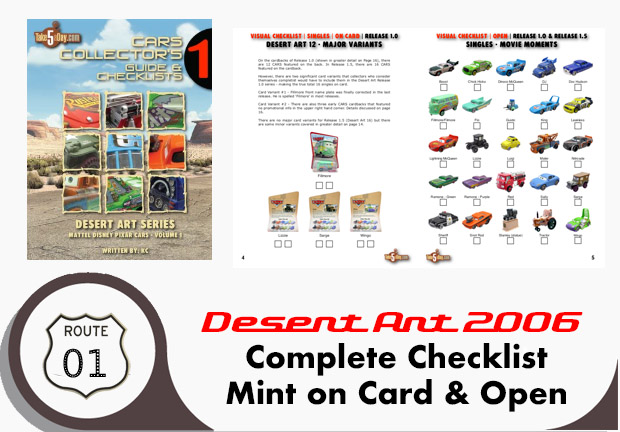 metroxing

15 September 2012

Disney Pixar, Disney Pixar CARS 3, Mattel Disney Pixar CARS, Mattel Disney Pixar Diecast CARS 3


40 Comments