Home
»
Disney Pixar CARS 3
,
Mattel Disney Pixar Diecast CARS 3
Mattel Disney CARS 2 Diecast: Kmart CARS Day #9 – October 20, 2012
The next Kmart CARS Day is October 20, 2012 – 9 AM.
Thanks for the heads up & update, Kevin NascarBronco.
The WGP racers definitely included are the chrome racers not released in the Kmart Day #8.
(the photos are the early concept ones when the plan was to release them as clearcoat cars and not chrome metallic as this series was actually released …).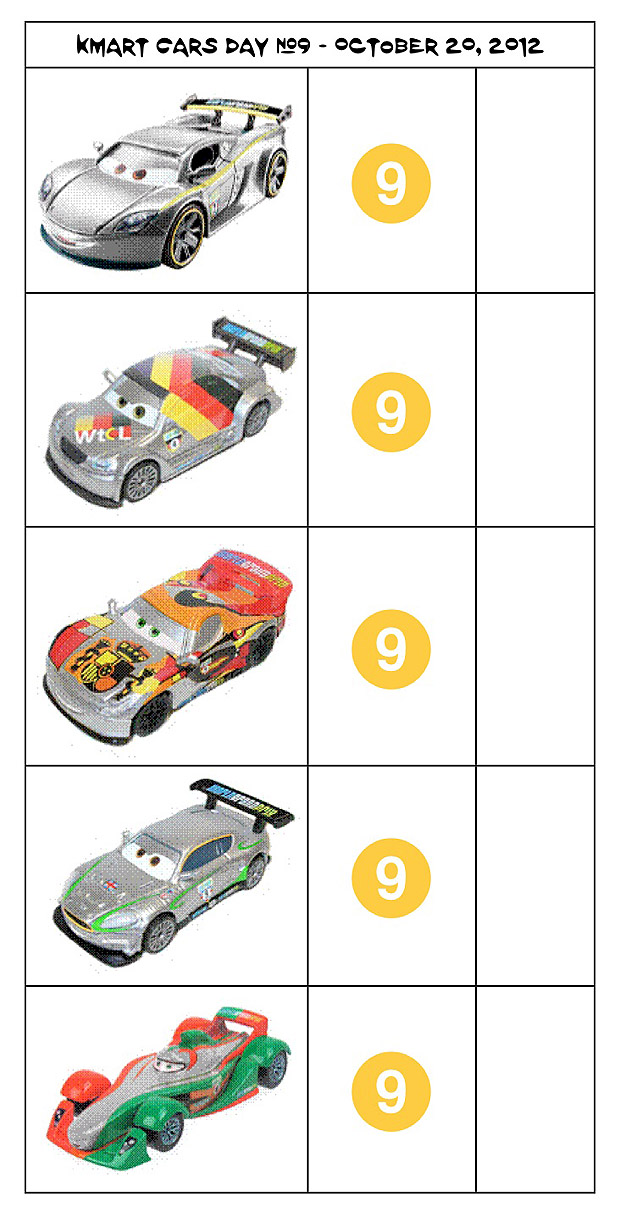 What will this case of 24 contain (besides 2-3 or 4 of each racer??)
The wild card this time is there's no 5-6 Lightning McQueen – will they dredge up some Piston Cup Hudson Hornet Sticker Lightning McQueen's to throw in here? Or will they start the next series Lightning McQueen here? Clearcoat? Gold metallic? Chrome metallic rubber tires?
There will probably be a CHASE CAR – 2 in the case like last time?
Will there be some rubber tire Rip Clutchgoneski's to finally bring whole the racer set from Kmart CARS Day 6 & 7? Too much to hope for?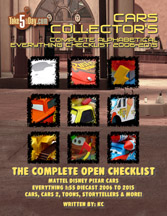 metroxing

29 August 2012

Disney Pixar CARS 3, Mattel Disney Pixar Diecast CARS 3


15 Comments