Home
»
Disney Pixar CARS 3
,
Mattel Disney Pixar Diecast CARS 3
Mattel Disney Pixar CARS 2 Diecast: Kmart Chrome CARS + Variants
The recent Kmart CARS Day #8 offering were Silver Metallic CARS. Probably Ransburg but since Mattel is no longer using the phrase, Ransburg, we'll just call 'em Metallic. (At one point, they also called them Zamak but that appears to the raw metal body polished with a clearcoat … so maybe that Kmart CARS Day #10?)

They turned out quite nice and shiny and hopefully in October, we can get all the other racers.
There are a couple interesting things – most noteably, unlike the proto picture of Chrome Metallic Lightning, the Kmart released version was the new uni-body Lightning with no plastic face plate – nice upgrade!
But upon closer examination, it seems they have also upgraded the entire lot except for Raoul. So, it looks like they are starting to convert many of the 2-piece face plate versions to unibodies.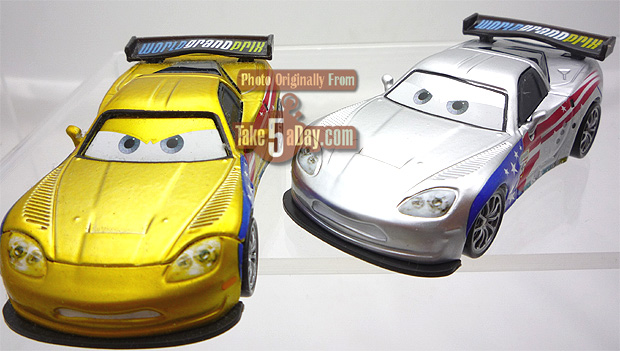 In fact, if you collect variants, regular Jeff Gorvette is now available with the unibody version/variant also.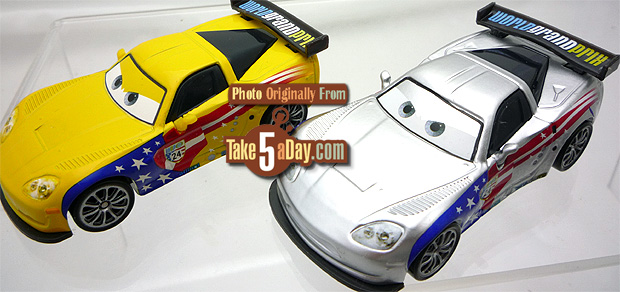 While Carla & Shu Kmart Chrome Metallic were upgraded, the regular releases have not yet …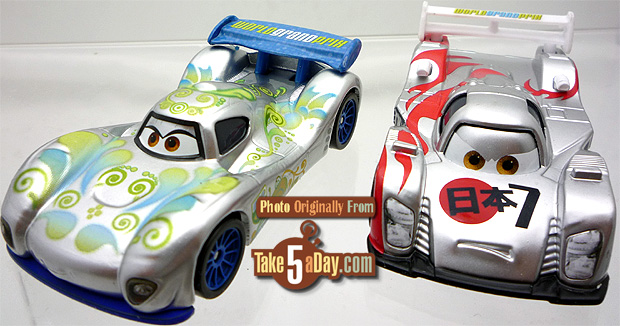 But, presumably their next regular release will be with the "unibody" as like here … or a reason for you to buy the box sets (if you're a variant or completist collector).

metroxing

23 June 2012

Disney Pixar CARS 3, Mattel Disney Pixar Diecast CARS 3


8 Comments