Home
»
Disney Pixar CARS 3
,
Mattel Disney Pixar Diecast CARS 3
Mattel Disney Pixar CARS 2 Diecast: SDCC Mater Voucher Pre-Sale Tomorrow – NEW FINE PRINT
The San Diego Comic Con 2012 Mater voucher goes on pre-sale tomorrow at 9 AM PST at MattyCollector.com.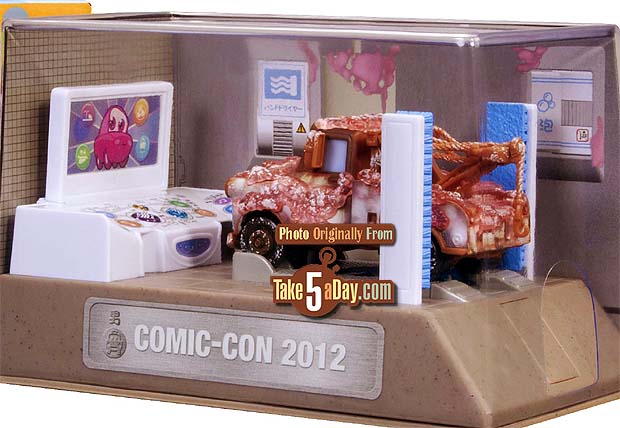 There are new additional rules that make it slightly more difficult.
The main one is that pickup is Thursday, Friday or Saturday ONLY! So if you only have a Sunday badge, you are out of luck.
AND you need a SDCC badge. Originally it was thought if you had a friend in SD and they were willing to go down to the Marriott, they could order and pick it up for you but no such luck, you need to show your SDCC badge also.
The full disclaimers:
Be here at MattyCollector.com on Wednesday May 30th at 9 a.m. PT (noon ET).
Choose the items you want and add them to your cart. There's a purchase limit of 6 units per person per product, on all products.
Your credit card will be charged and a confirmation email (voucher) will be sent.
To redeem your voucher for the specified products, you must present a printout of the email confirming your order (voucher), along with a photo ID, your 2012 San Diego Comic-Con badge, and the credit card used for this transaction in person on Thursday July 12th, Friday July 13th, or Saturday July 14th from 7 AM – 11 AM or 3 PM – 7 PM in the Torrey Pines room at the Marriot San Diego Hotel and Marina, which is just next door to (and connected to) the San Diego Convention Center.
If you're only attending San Diego Comic-Con on Sunday July 15th, this option is not available to you.
If you don't pick up your product by the end of the show on Saturday July 14th, your product will go into the products available for sale at the show on Sunday. You may be able to purchase it then, but there are no guarantees.
The voucher pre-sale ends June 14th at 11:59pm PT, however product is subject to availability so shop early for best selection.
All sales are final. There are NO REFUNDS so be sure you can personally pick up your purchase(s) at SDCC no later than Saturday July 14th.
Have fun!
Thanks for the reminder, "Ev!"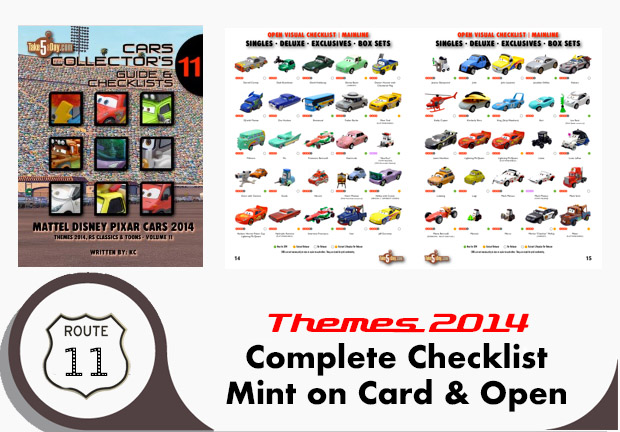 metroxing

29 May 2012

Disney Pixar CARS 3, Mattel Disney Pixar Diecast CARS 3


21 Comments