Home
»
Disney Pixar
,
Disney Pixar CARS 3
,
Mattel Disney Pixar Diecast CARS 3
Mattel Disney Pixar Cars 2 Diecast: Holiday Target Stores 20-Pack
If it gets released, it'll be the biggest box set since Motor Speedway of the South …
Called "CARS Radiator Springs to the Rescue"
This gift pack recreates the exciting escape-from-London scene straight out of the Disney*Pixar Cars movie with 20 die-cast characters in a dynamic diorama. Includes an exclusive Prof Z and an oversized Red. Exclusively at Target.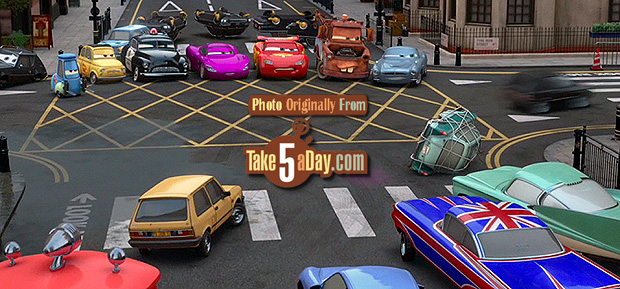 Presumably, it's this scene where the gang all show up to knock down the lemons & minions … so "the gang" from Radiator Springs* would account for 14 of the CARS of this set (Lightning, Mater, Ramone**, Flo, Luigi, Guido, Sally, Sheriff, Red & Sarge offscreen) … (plus Fillmore).
* Plus Finn & Holley and the exclusive Professor Z (probably a tied up version).
** Ramone should be Union Jack Ramone – most likely released already be then?
That leaves 6 vehicles unaccounted for and un-named?
There are 4-crime family bosses (most will be released by then … ) will there be some extra minions?
Sarge is one block over with his military buddies but it would be too much wishful thinking we'll get any of his friends in this box set but anything is possible …

The other big question is whether this is simply a big box set for Christmas or what might be likely, Target's CARS Black Friday 2012 item … For a 20-CARS Box set, we could be talking about $49-$99 – if it's a Black Friday item, obviously closer to the lower pricing … guess we will wait and see.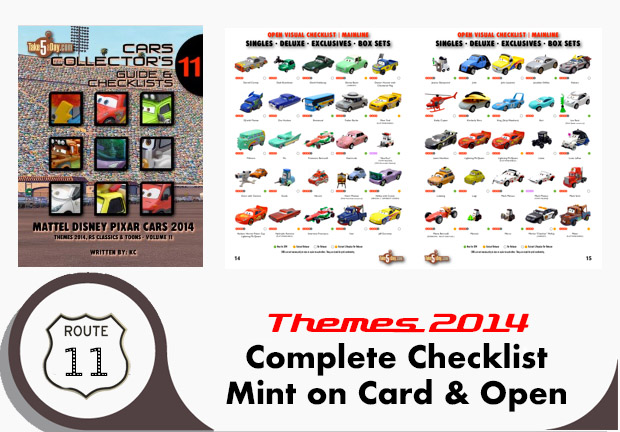 metroxing

23 April 2012

Disney Pixar, Disney Pixar CARS 3, Mattel Disney Pixar Diecast CARS 3


22 Comments