Home
»
Internet
,
Music
Amazon Free $2 Music Coupon/Instant Rebate
Amazon is offering you $2 worth of free music.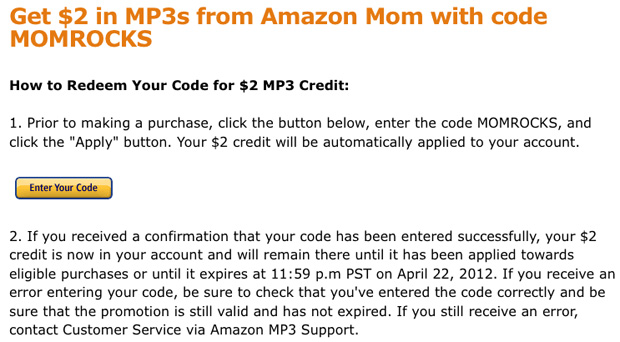 Buy Mp3 tracks at Amazon – type in the code MOMROCKS (in honor of Mother's Day), @2 free songs!
Or a really, really cheap Mother's Day present …
AND if you have not bought Mp3 music tracks from Amazon, this "unlocks" your Amazon music cloud – this purchase is automatically placed into it (you can list via a web browser anytime) and you can upload up to 5GB of music.