Home
»
Disney Pixar CARS 3
,
Mattel Disney Pixar Diecast CARS 3
Mattel Disney Pixar CARS 2 Diecast: Next US Oversized-Deluxe Case Is ??
No shocker, we have contradictory information on what the next Deluxe (oversized) case will be in the US …
The original info was that it was going to be this case – the one that was released in Australia last week …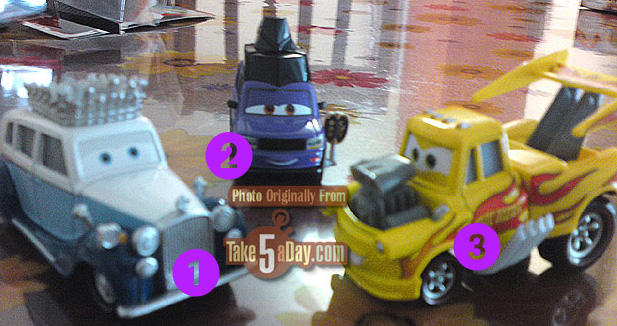 The numbers indicating how many are in the case of 6.
The strange thing of course is that since it's the first release of the Queen, it would seem logical there are at least 2 … but since Queen is scheduled in other cases, it's not a huge deal … but as we were updated, the case above is now a case coming to the US way down the line – maybe summer?
Instead, the next case now scheduled coming to the US is this …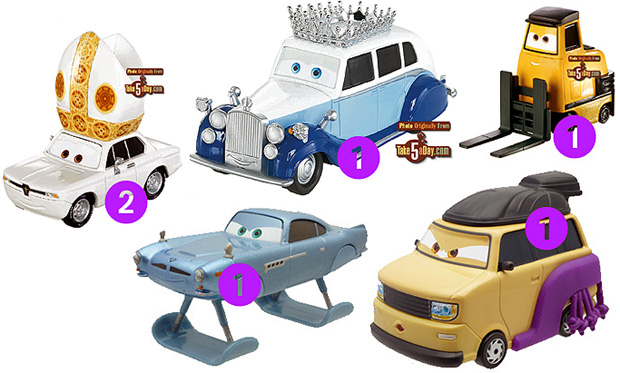 It's not a terrible case but it's certainly not as enticing nor would it spell excitement at retail like the Queen/Funny Car Mater & Kimura Kaizo (the sumo ref) case.
The ONE Queen and ONE Muggsy Forklift would obviously go quick … while the Pope is a re-release, he should go quickly so after a few minutes on the pegs, we'd have Hydrofoil Finn & Kingpin Tanaka left on the shelves … the audience for Kingpin is fairly limited and obviously, there's no great fight for Hydro Finn …
So, which case will we get in the US?
Will we "skip" ahead to case R as with Australia to built some desperately needed excitement at retail? Obviously you don't have to know much about CARS to find Mater as Dragster/Funny CAR much more enticing than two fairly inert selling re-releases like Kingpin & Hydro Finn …
OR will Mattel release the Pope-Queen-Kingpin-Hydro Finn case in the US as the next oversized case because you might be willing to spend an extra $10 to buy the $17.99 3-packs since it might be tough to find Muggsy and Funny Car Mater is not coming to the US until summertime?
A three-pack with Muggsy, Professor Z & Grem.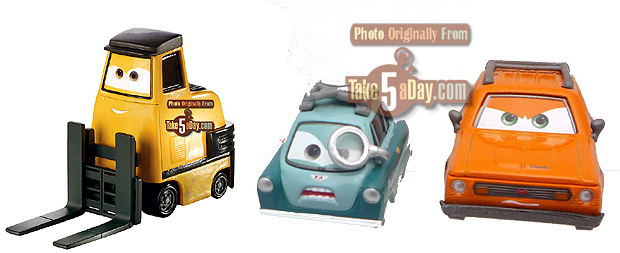 No idea if Professor Z or Grem are variants – so far, the only released 3-packs do not seem to contain variants but unknown going forward.
Funny Car Mater, Holley Shiftwell & Finn McMissile.

??
So, far, no dates on anything – but the next oversized case should ship in the next 3 weeks so place your bets, be prepared to tear out your hair or scream (joy, ecstasy, anger … don't know yet).

metroxing

26 February 2012

Disney Pixar CARS 3, Mattel Disney Pixar Diecast CARS 3


18 Comments