Home
»
Australia
,
Disney Pixar CARS 3
,
Mattel Disney Pixar Diecast CARS 3
Mattel Disney Pixar CARS 2 Diecast: Deluxe Oversized All Over Australia
"Hostile Takeover Bank," sends us pics of Deluxe-Oversized CARS all over Australia.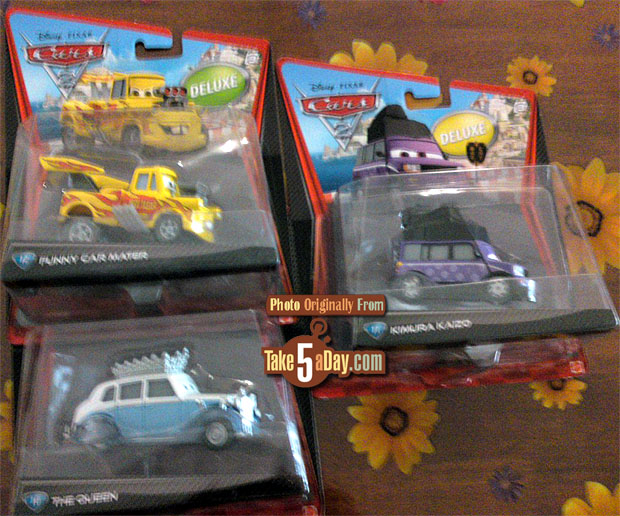 You can get a sense of the size and scale of each of these releases.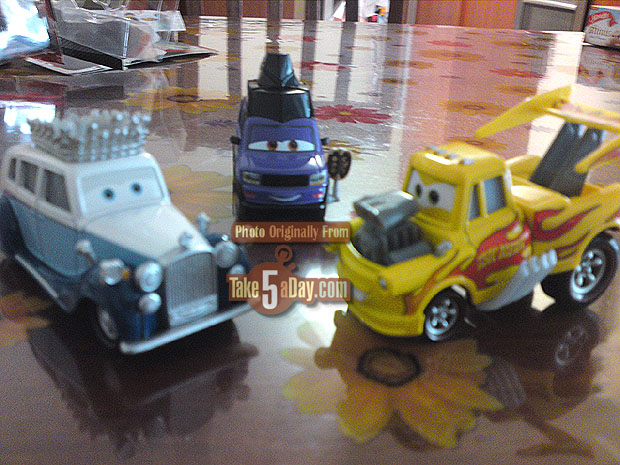 Of course, they're much more fun open. And nice they did not skip doing the ref paddle.
CARS 2 is fully stocked on the shelves in Australia …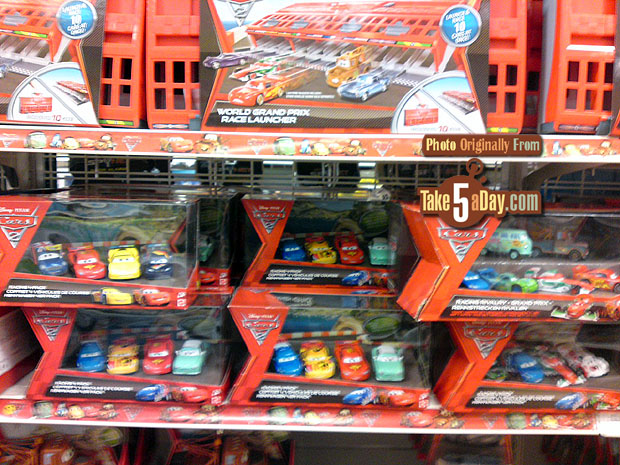 And same Crew Chiefs left over … I presume this is KM Australia (not affliated with US KM).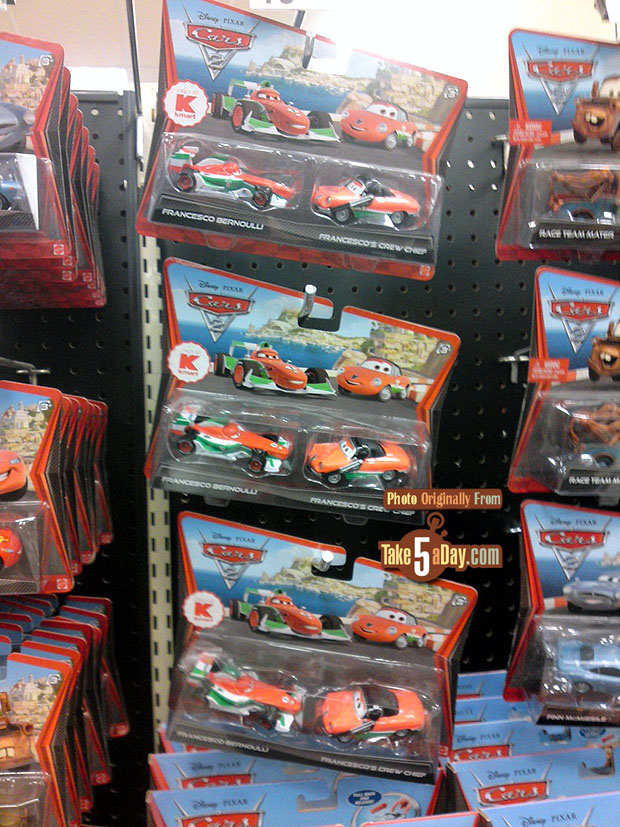 And just like the US pegs, so many Finn's, Kimura Kaizo (aka: Sumo Ref), Funny Car Mater & the Queen just clogging up the pegs …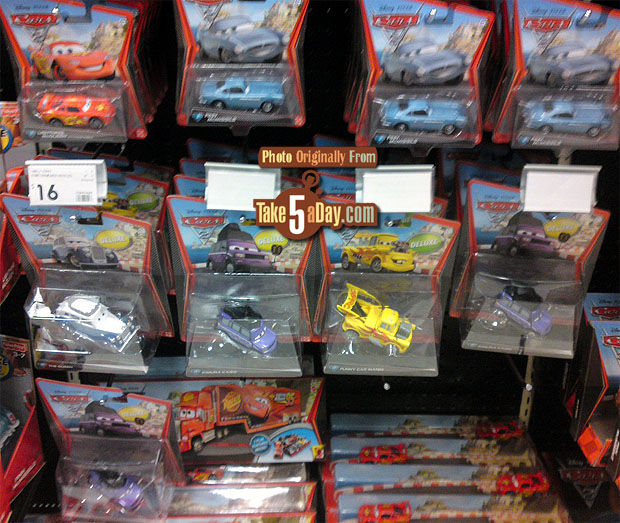 So many Kimura Kaizo it falls off the full pegs. 🙂
Don't let your kids who have not taken geography yet see this pic … 🙂
Thanks, "Hostile Takeover Bank," for the nice pics … this photo sponsored by the Australia Tourist & Shopping Bureau.

metroxing

24 February 2012

Australia, Disney Pixar CARS 3, Mattel Disney Pixar Diecast CARS 3


7 Comments