Home
»
Disney Pixar
,
Disney Pixar CARS 3
,
Mattel Disney Pixar Diecast CARS 3
Mattel Disney Pixar Diecast CARS 2: Slash and IT BURNS!
Walmart insiders report that Mater's Secret Mission – AKA: Walmart 2-packs have been EOLed – End of Lifed.
While the death of Color Changers is news, it's a minor blip – this is a bigger story as there were a couple 2-packs scheduled for Fall so presumably they are canceled. Now, it might be that these three below and the CARS scheduled for the 2-packs this Fall will simply move into the mainline "Movie Moments," 2-packs so it might be more of a packaging change than anything else but it still has implications … in that WM did not want to place a minimum order. There are about 5,000 WM's (a little less but there's also Walmart.com so it's probably accurate) … so if each gets 2 cases of 12, that's 120,000 2-packs or 240,000 diecast CARS they are not willing to commit to … that's not to say they won't still place an order to make up for this but instead of WM saying they will definitely take 240,000 CARS (as 2-packs), they are now saying – maybe – get back to us … and anything that is a cancellation or a pullback or up in the air is certainly not as good as a program or exclusive locked in place …
The WM 2-packs diecasts were not announced so we don't know if we actually lost a new CAR or a repaint …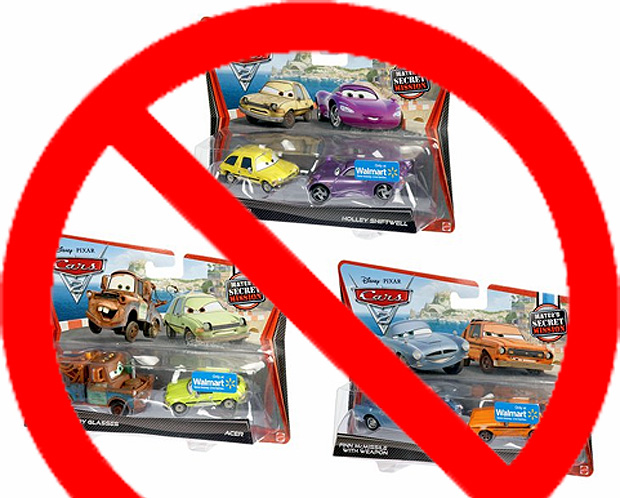 Of course, Walmart is not exactly all committed these days …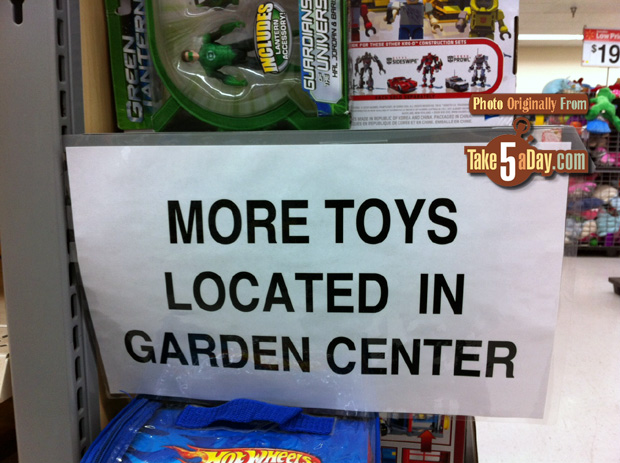 This sign made very little sense as the toy section was definitely not full so I'm not sure what their plan is … other than maybe – we're just going to cut open some boxes, go get it yourself?
So now that Color Changers seem to be EOL also.
What's next?

metroxing

19 February 2012

Disney Pixar, Disney Pixar CARS 3, Mattel Disney Pixar Diecast CARS 3


12 Comments