Home
»
Disney
Disney Pixar CARS 2: Disney Rewards – 11,000 Points? Good Luck!
When you buy Disney video & music products, you get reward points …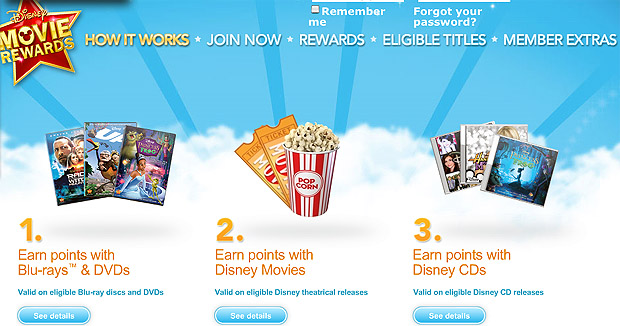 There's a great item to get "free."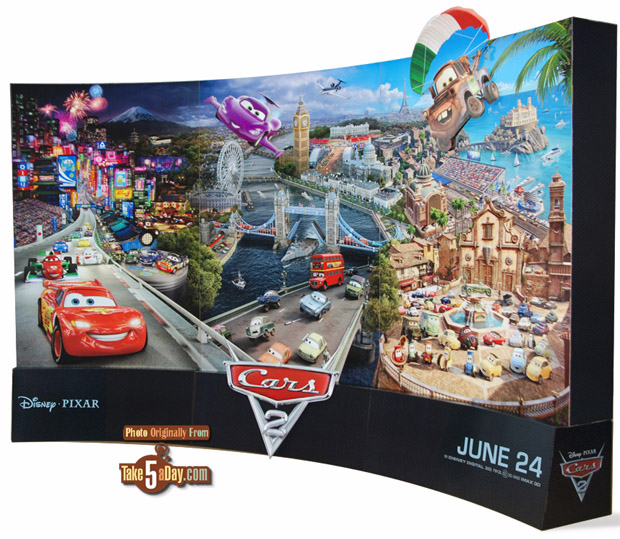 Of course, you need 11,000 freakin' points …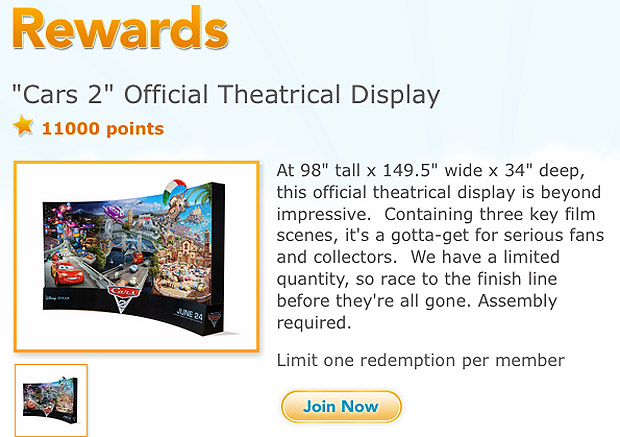 And about 16-feet of space. 🙂
How many Blu Ray's do you need to buy to earn 11,000 points?! Holy snickey!
You can swap for some other things … but why settle?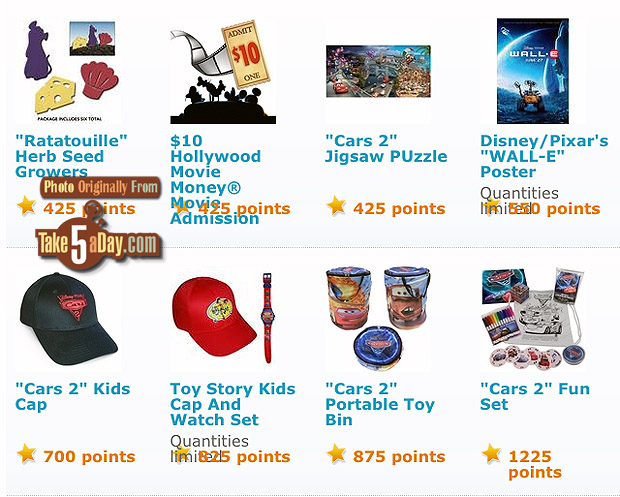 How many points do you have accured?