Home
»
Disney Pixar CARS 3
Disney Pixar CARS & CARS 2: The New Eraser Mini's Line
Yea, apparently the CARS & CARS 2 eraser collecting fad has reached epidemic proportions. It ONLY looks like people are lined up for the iPhone 4S, no they are in line passed the Apple store to get into the stores selling the CARS Eraser line. It isn't enough there's the large mainline series, we now have a CARS eraser Mini's line …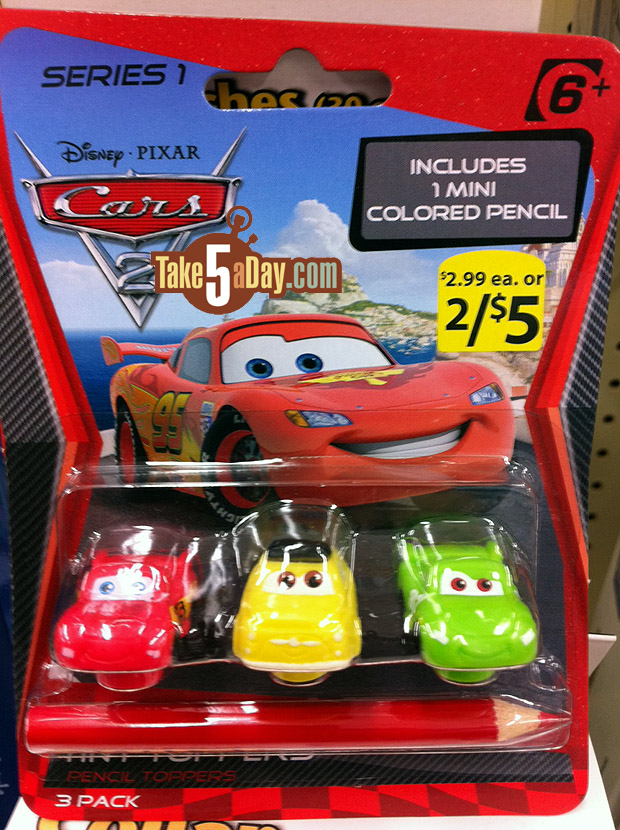 … Called Tiny Toppers Pencil Toppers. Yea, that's #82 Shiny Wax – he is actually sporting a #82 … so, who knows, maybe we'll get the Apple CAR? 🙂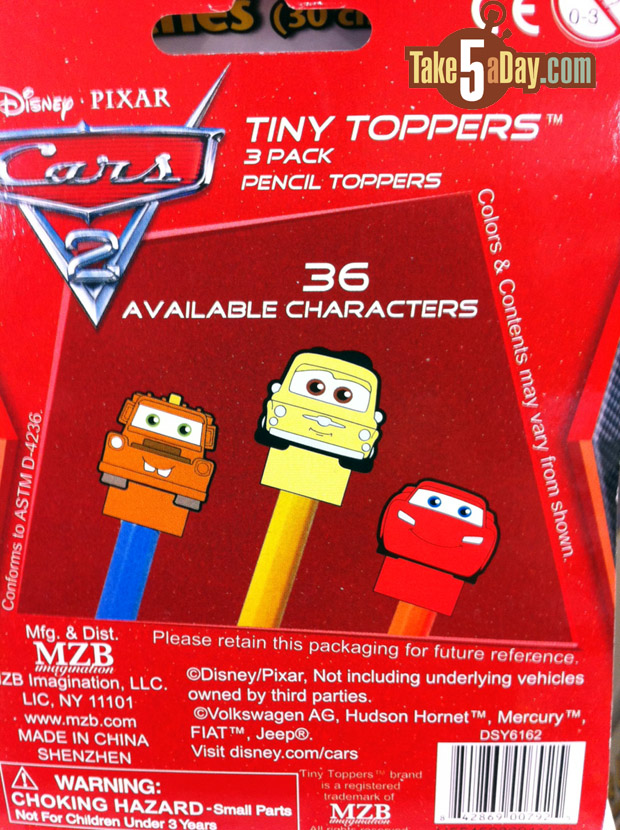 They do claim there will be 36 characters and this is wave 1 … AND you get the rare and hard to find RED MINI pencil. I do believe I have NEVER seen a red mini pencil … um, I have also never actually paid for a mini pencil – is this progress? Or do I feel in my hearts of hearts one should never pay for a mini pencil so I have never before? Is this wrong of me? Where is my moral compass when it comes to mini pencils? That I think nothing of pocketing a mini pencil because it should just be mine? What's next on the slippery slope? To take an extra salt packet? To ask for a third sample? To drill open all the safety deposit boxes?
I like their arrogance – retain this package because you will be sorry if you do not.
The MZB company is branching out. Previously they seem to sell mostly watches but I guess the real money is in re-packaging mini pencils.
While the deal at Walgreen's seems kind of an iffy economic proposition, the MEGA PACK at Big Lots is definitely a much better deal. You even get CARS MINI PENCILS! (not just a generic mini colored pencil).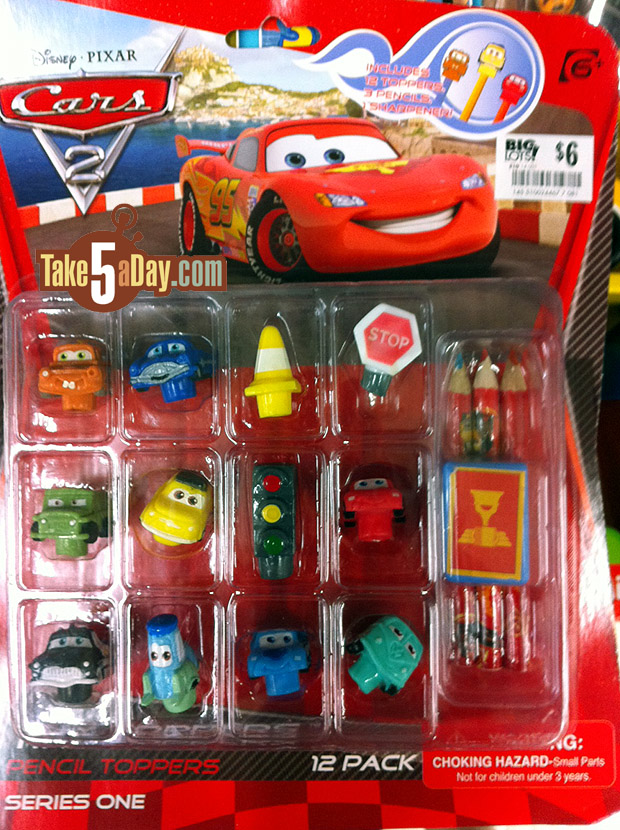 And here's the 36 CARS alluded to – no Apple CAR but surprisingly a wacky assortment of CARS, CARS 2, Toons and original Mini's – some un-released characters!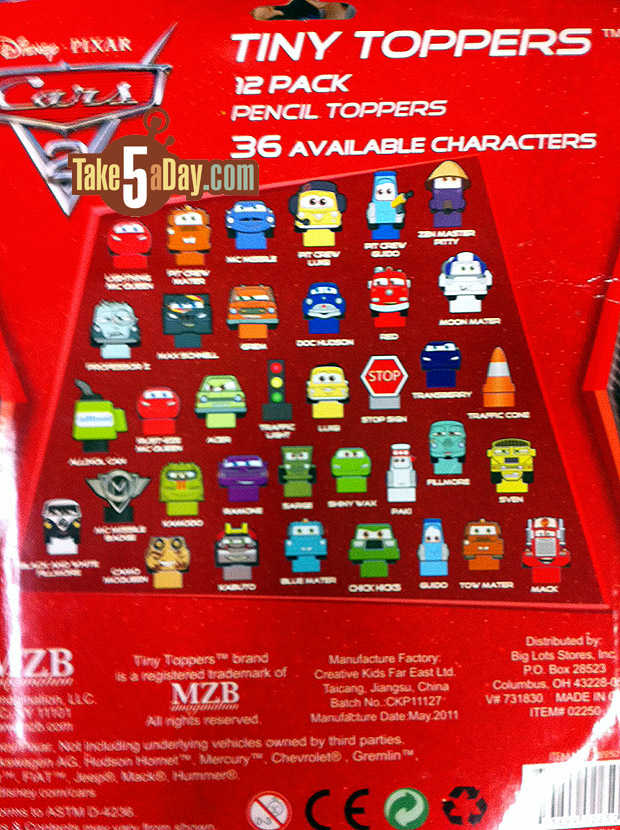 Collect them all!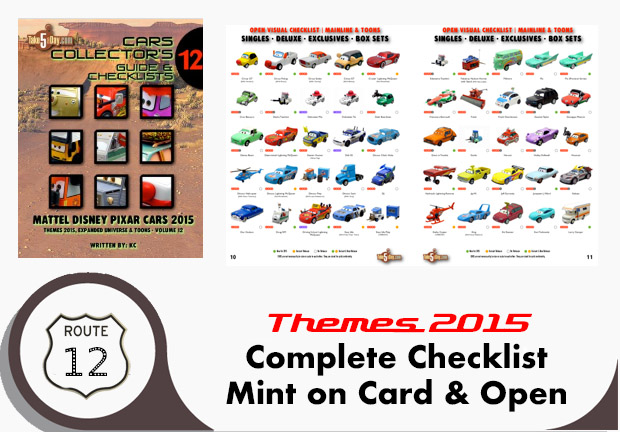 metroxing

15 October 2011

Disney Pixar CARS 3


7 Comments