Home
»
Mattel
Classy Barbie Goes to the Museum
Barbie's not just about going to beach now apparently …
"The Museum Collection is a new Barbie Collector series inspired by top museums around the world and their most iconic classic masterpieces. It is art with a fashion fusion twist taking the tone and manner of selected famous paintings and reinterpreting them through fashion as only Barbie doll can."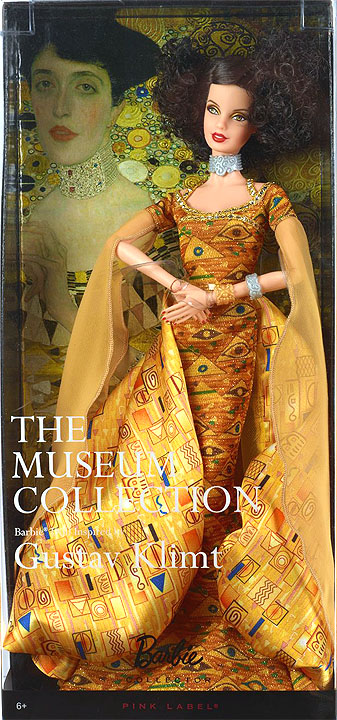 Inspired by Gustav Klimt captures the gold color and ornamental style of one of Klimt's most famous paintings, Portrait of Adele Bloch-Bauer I. Barbie doll's pose mirrors that in the masterpiece, and she wears curly parted hair, a metallic choker and cuffs and a halter gown with silvery trim, draped chiffon sleeves and bustle.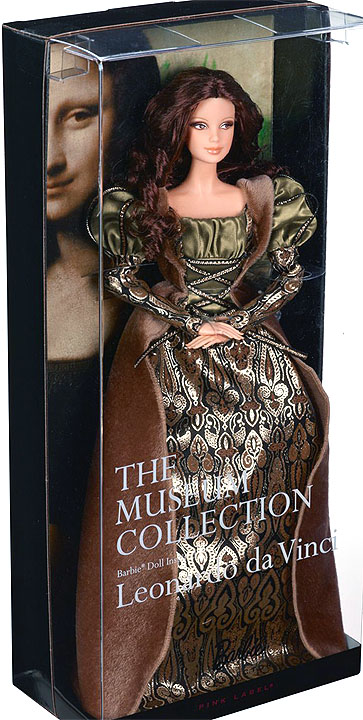 For da Vinci, Barbie doll is dressed in a gown with deep rich hues of gold green and amber. Her face reflects a mysterious smile, similar to that of Mona Lisa.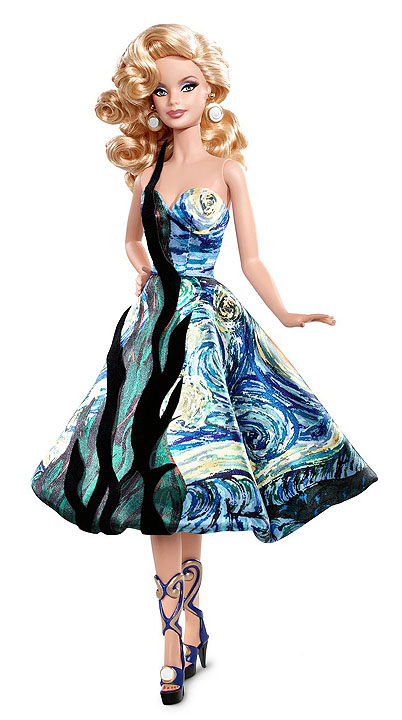 Considered Vincent van Gogh's masterpiece, The Starry Night depicts the swirling heavens above the French village of Saint- Rémy and was painted in the last year of his life. van Gogh's Impressionist brush strokes are represented with Barbie doll's wavy hair and the print on her strapless cocktail dress, which also has a black velveteen Cypress tree accent. Barbie doll's look is completed with circular earrings and molded metallic sandals.
Finally, my Tony Stark action figure can go on a museum date without having to take SHE-HULK. 🙂