Home
»
comics
,
Disney Pixar
,
Disney Pixar CARS 3
Disney Pixar CARS 2: CARS Comics Moving to Marvel?
As many of you know, the Boom Comics CARS comic book series suddenly stopped a few months ago – it was hoped it was just a temporary thing as not to intrude upon CARS 2 and the storyline there but now, it seems that Pixar comics have moved over to Marvel but as "magazines."
The issues will run 96 pages that include a range of content; from new comics stories to puzzles and games, the magazine takes aim at fans of all ages. Each issue will be priced at $5.99.
So, it sounds a little like the combination of the CARS magazines available in Europe but with the addition of a "full" comic book in each issue …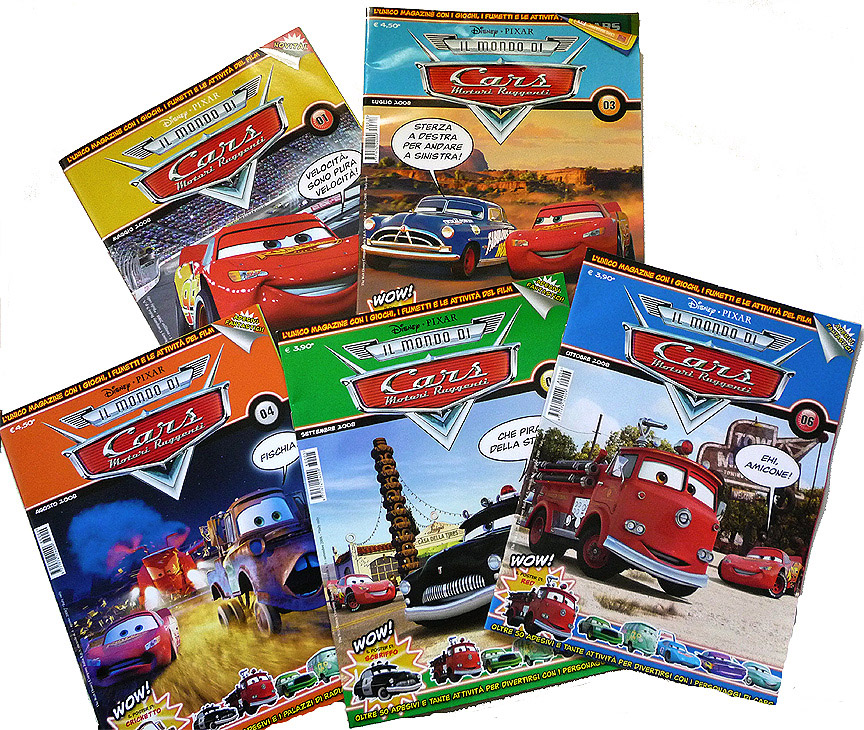 The inside of the EU versions look something like this. Though for $5.99, the US version will definitely not include any extras like the plastic CARS.
The oddity for issue #1 is that Marvel is republishing Boom Studio Comics CARS #0-3 in issue #1.
Fans anxiously awaiting the return of Lightning McQueen this summer in Cars 2 can get an early taste with the magazine's first issue, written by Alan J. Porter and Mark Cooper, with artwork from Allen Gladfelter, Magic Eye Studios & Travis Hill. It's interesting to note that the story mentioned in this press release is actually the same story that was published in last years Cars #0-3 from Boom! Studios, who publishes other ongoing comics featuring various Disney/Pixar characters.
Probably because they just signed the agreement and there is just not enough time to create, approve and illustrate a new story AND get it printed with just a few months to go, they decided just to re-publish the last on-going CARS series … which got to issue 7 or 8? I lost track. It is still a little odd but interesting.
Also not surprising is that the main writer Alan Porter and main illustrator, Allen Gladfelter were not told that that everything was moving to Marvel …
"The first I knew about it was when the press release hit the web, and I started to get phone calls and emails from various friends. It was a very pleasant surprise," Porter said. "It's very flattering that they picked one of the 'Cars' stories to launch the title, and this one in particular as it's perhaps my personal favorite of the 'Cars' story arcs I've written to date. It was a real team effort and working with artist Allen Gladfelter, letterer Deron Bennett and colorist Rachelle Rosenberg was an absolute pleasure."
You can read the rest of the interview at ComicBookResource.
You can read the official press release at Marvel.
So, hopefully we will get more NEW CARS comics and stories and of course, penned and illustrated by Alan & Allen who are truly passionate about CARS.
You can scroll to the end of this post to our SDCC panel.
(Boom also continues the "classic" Disney comics like Scrooge McDuck).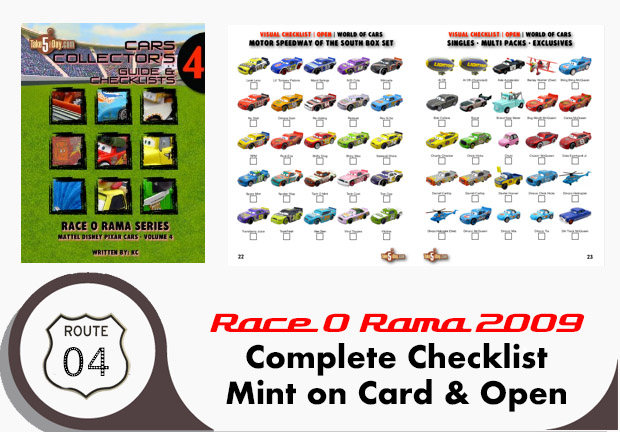 metroxing

18 February 2011

comics, Disney Pixar, Disney Pixar CARS 3


4 Comments