Home
»
comics
,
Mattel Disney Pixar CARS
Disney Pixar CARS: Boom Comics Recap Checklist & SDCC CARS Panel Video (UPDATE!)
In case you missed it, there is an ongoing CARS comic book series from Boom Studios.
They are fun back stories of the main characters of CARS – how Lightning got his name, how he met Mack and how all the citizens of Radiator Springs arrived there or decided to stay …
There has been one completed story arc and one ongoing one with another on coming.
The first four issues covered how Lightning McQueen became Lightning and met his friend, Mack. The first 4 issues was covered in a story arc called:
CARS: The Rookie
Issue #1 Cover A (left) and Cover B (right). SOLD OUT!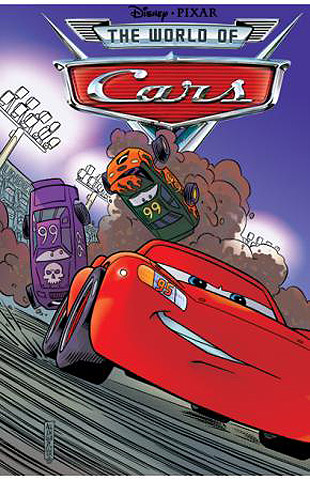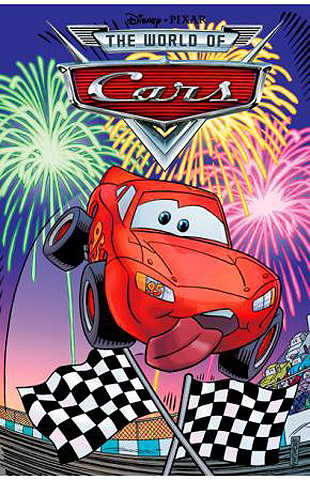 Retailer Variant #1 Cover C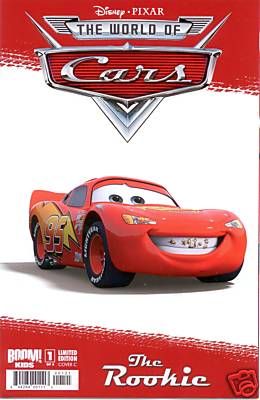 Issue #2 Cover A (left) and Cover B (right).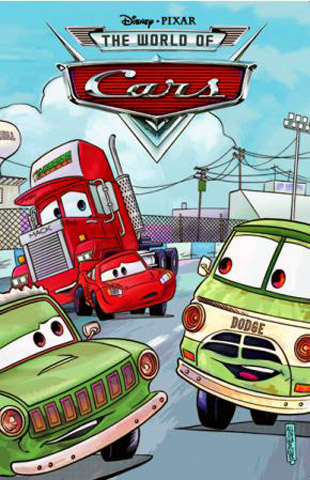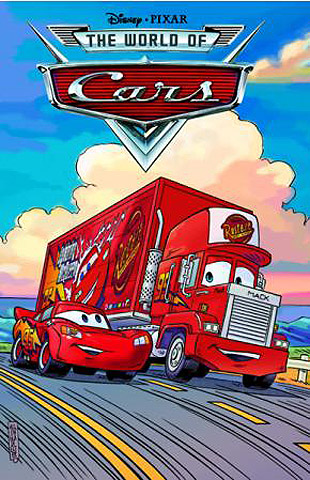 Retailer Variant #2 Cover C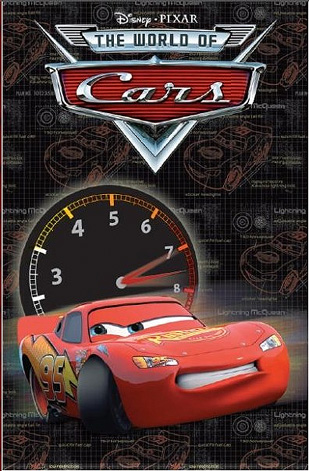 Issue #3 Cover A (left) and Cover B (right).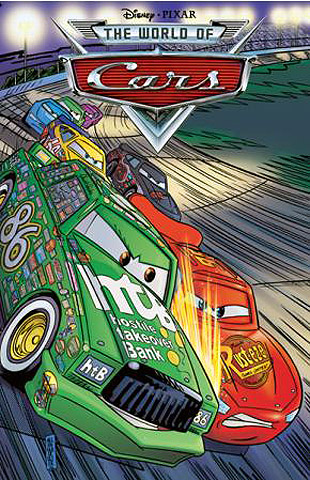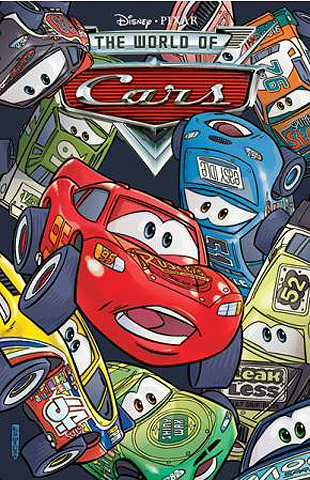 Retailer Variant #3 Cover C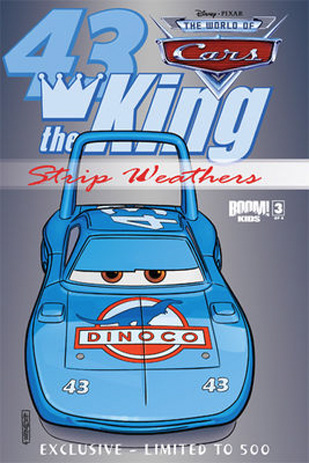 Issue #4 Cover A (left) and Cover B (right).
Issue #1 is SOLD OUT so to complete the series, they have reprinted CARS: The Rookie #1 and it's the cover on the left. There was also a limited edition foil cover version of #1.
The CURRENT 4-issue story arc covers some of the other townies including Flo & Ramone, Sarge & Fillmore, Luigi & Guido, and Mater & Sheriff, is called:
CARS: Radiator Springs
(as limited series, their numbering goes back to #1)
Issue #1 Cover A (left) and Cover B (right).
Retailer Variant Cover Radiator Springs #1 C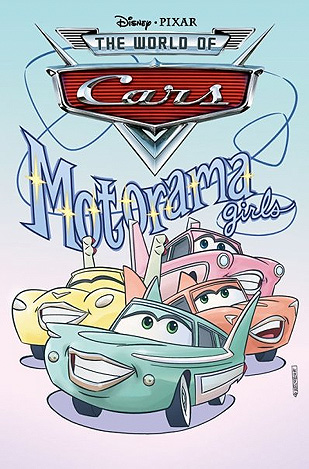 Issue #2 Cover A (left) and Cover B (right).
Issue #3 Cover A (left) and Cover B (right).
Issue #4 Cover A (left) and Cover B (right).
No artwork yet for the series after that which apparently will involve other racers coming to Radiator Springs to take on Lightning. I believe it will be titled CARS: Radiator Springs Rally.
Here is a prelim cover (thanks TurboTrex).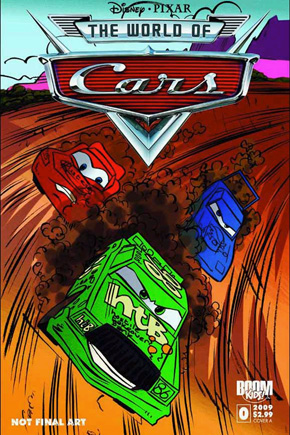 Remember to support your local comic book store by ordering it through them – most will include a free cardboard backing and protective sheet if you PREORDER – so call and ask. Supposedly, Barnes & Noble was going to carry & sell the series but I cannot confirm that.
And of course, when you order from your local comic book store, you can specify A or B cover (or both).
You can also order directly online from BOOM STUDIOS.
And thanks for the heads up, TrboTrex – the hardcover & softcover of the first 4 issues have been compiled into a book – the hardcover is $16.49 and the softcover is $9.99 (pre-order Amazon links).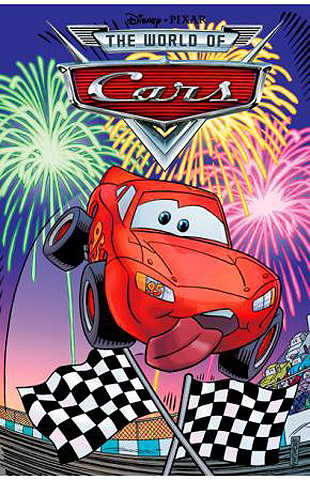 The Limited Edition Hardcover only available at SDCC 2009 featured the #1 C Cover art: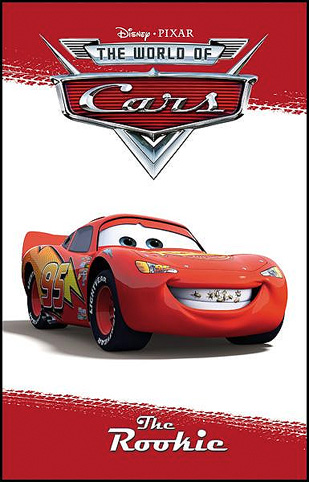 Thanks NascarBroncofan, SlicePie & Rumbler74 for the variant & update pics/cover scans. Thanks!
The writer of the comic book series, Alan Porter was kind enough to join us at our SDCC panel in July. Alan was also joined by Allen Gladfelter, artist of the CARS comic book series.
Because of the YouTube limitation of 10-minutes, the SDCC presentation which also featured Martin Arriola of Mattel will be presented in a variety of parts – I have split the CARS comic book portion into these two videos.
Because the first day's panel ran late and the group before us would not stop talking – we had to rush in to set up and didn't get all the technical details worked out – so I had to recreated part of the presentation with Alan's audio over it – and of course, having to trim to fit into YouTube's limitation – so sorry, Alan, your presentation doesn't get the full showcase it deserves – trust me, he was great and very entertaining … our handheld video also doesn't do his presentation justice – thanks Alan!
Alan is joined by artist Allen Gladfelter in the next clip, the Q&A session afterwards – and again, apologizes as we ran out of videotape but one thing is clear – both Alan & Allen are huge CARS fans – they were not just randomly assigned to CARS, some "kids" comic – but both asked to work on it and have brought their great talents to CARS the comics. For those who have not been reading along, the stories, their presentation & their art has been great and FUN. You can tell they are true fans – as they respect and understand the characters through their story presentation and through the great art & visuals. My ONLY complaint is it takes too long between issues 🙂
Thanks for joining us Alan & Allen at SDCC and again, for everyone else – be sure to add the CARS comics to your list.
You can read the original interview with Alan Porter HERE.
And ALSO, for fans of Star Trek & Star Trek comics, Alan has also put together an amazing book. The publisher had a booth at SDCC and I looked through it – while I'm not an expert of Star Trek comics, it is a complete compendium of Star Trek comics – with hundreds/thousands of fun photos and illusrations – and incredibly well researched. So, if you're a fan if Star Trek and or comics – you also definitely want this on your shelf!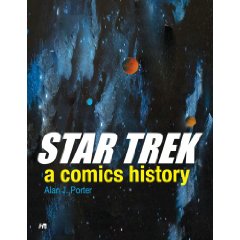 And while I'm not all that familiar with the comic-illustration history of James Bond, I'm sure this book from Alan is very cool and interesting also.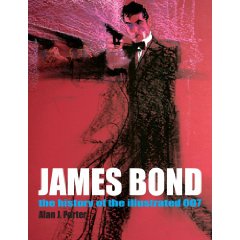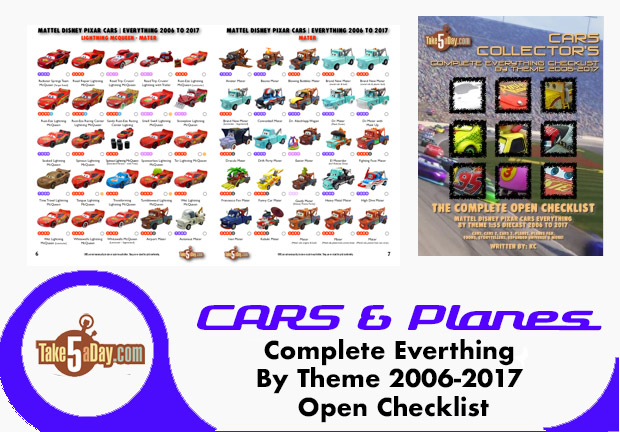 metroxing

8 September 2009

comics, Mattel Disney Pixar CARS


29 Comments