Home
»
Mattel Disney Pixar CARS
,
Retail
Disney Pixar CARS: The TRU Wood CARS + Mack Recall?
"K (Carkiya)" was nice enough to send us pics of his kid's TRU exclusive Wooden CARS …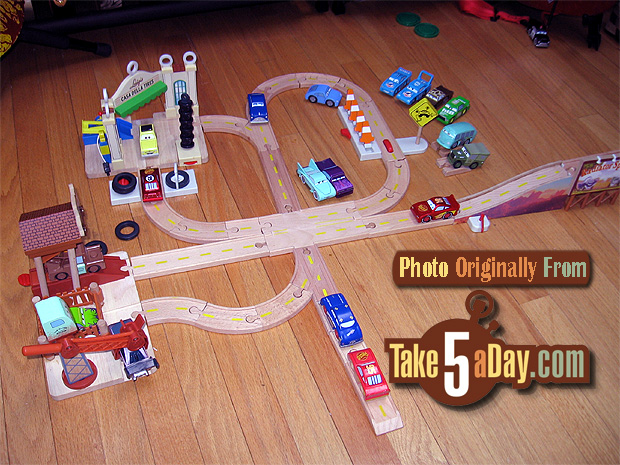 Very nice … not a lot of other properties where you can build two Mattel versions (1:55 & mini adventures) of Radiator Springs along with a Disney Store version, a GeoTrax version and now a wood version (plus a couple RC versions).
See, there is bright side to all those foreclosures down the street, each house can house another scale version of Radiator Springs.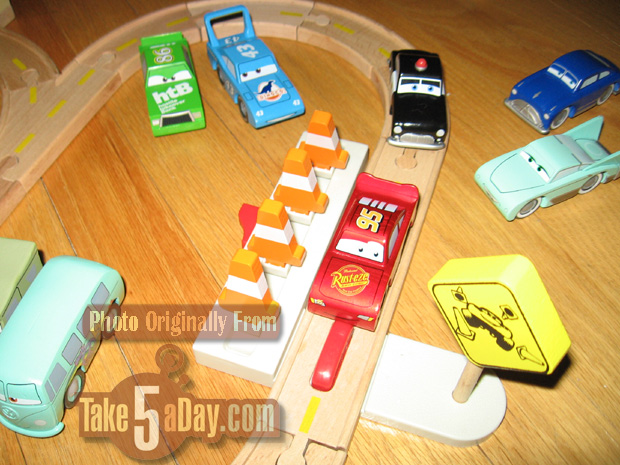 You can find links to all the TRU wood CARS available online from our last post.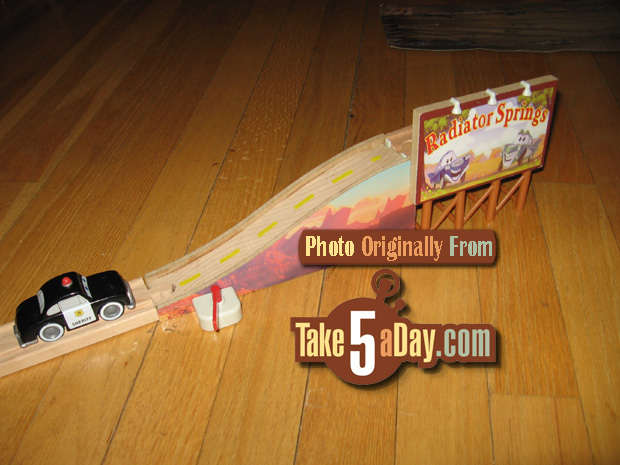 And I'm guessing you can attach the Thomas & Brio ones to this?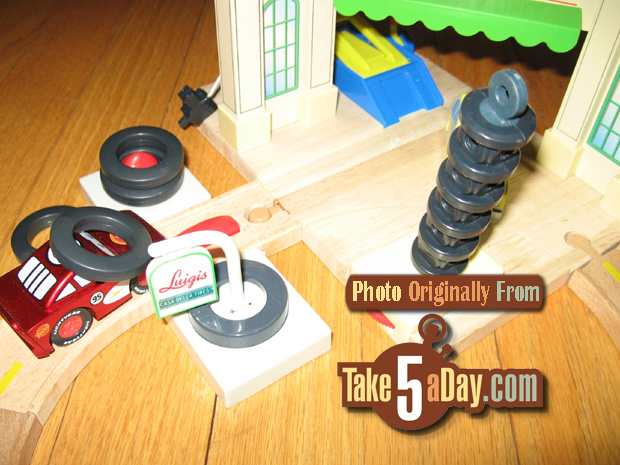 Very cute!
Thanks for the great pics, "K (Carkiya)"
He also notes that Mack seems to have been recalled …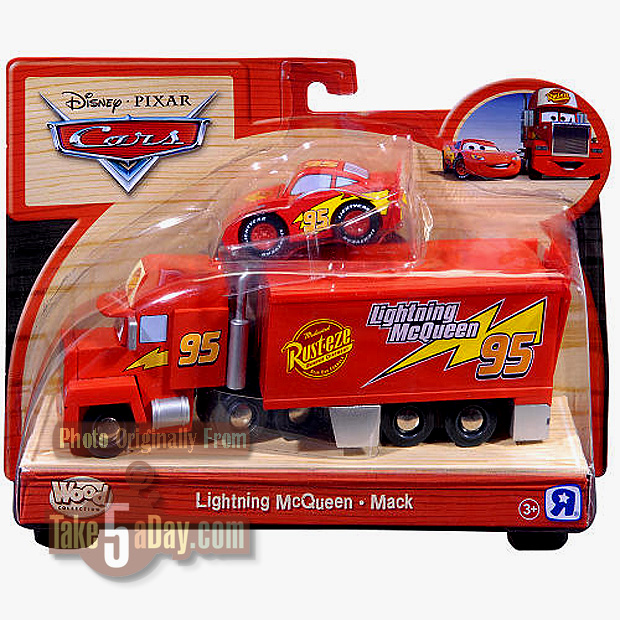 And I believe the main "original" Lightning McQueen can only be bought with Mack …
No one is sure why but "Rumber74" sent along this pic the other day …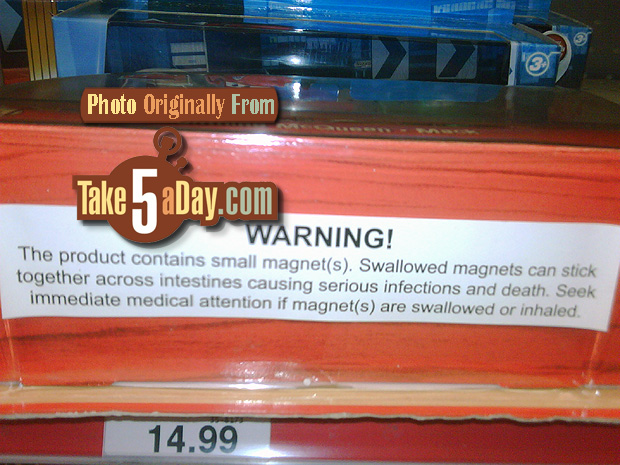 Not exactly sure why there are small magnets on Mack but could this be the reason? Or lead?
This recall list from the CPC should be accurate and there is no Mack on there so it might be a mistake as they are still on the store shelves but the registers won't ring them up.
Didn't WM think one of the Mater's was on the recall list?
(And okay, this seems like a good idea to recall on many levels … I know you wanted CARS but we got you this aromatherapy kit – maybe I'm just old fashioned – do kids wants to create their own aromatherapy oils? Or will there be one for CARS 2? – JAKKS Pacific® Recalls Spa Factory™ Aromatherapy Kits Due to Explosion and Projectile Hazards)
But other than explosion, fire hazard, spewing chemicals, blast radius oils and flying glass – fun for kids of all ages!
Thanks K (Carkiya) & Rumbler74 for pics and info.


metroxing

6 January 2011

Mattel Disney Pixar CARS, Retail


7 Comments