Home
»
Disney Pixar
,
Mattel Disney Pixar CARS
,
Retail
Disney Pixar CARS: Would You Buy Wood CARS if You Could, Should, Would Buy Wood CARS?
Would I do a post (of words and not wood) of wooden CARS?
Should I splinter off part of my day?
Shiver me timbers, I guess I should lumber in from the woods and branch out – to really see the forest from the trees …
Many of you have been pining that I get to the root of the matter, and knot to be a sap about it.
Alright – enough beating around the bush …
I tried to go against the grain but poplar opinion was too tough of a nut to crack – so I whithered into kindling and decided to …**
Apparently TRU was offered a good deal on wood and they decided what better thing to do with them but to turn forests into CARS.
And I gotta say they decided on the theorem – go big or not at all.
So, not from Mattel but a private label TRU Wood CARS … here's your WAVE 1*** visual checklist …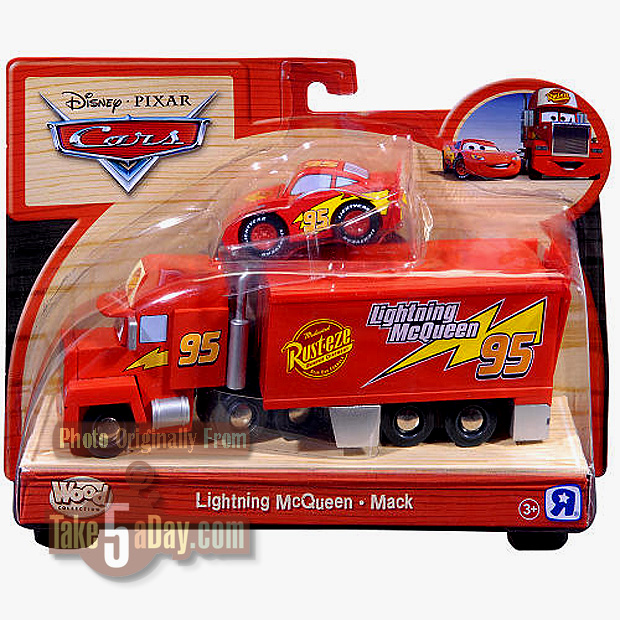 McQueen only available with Mack.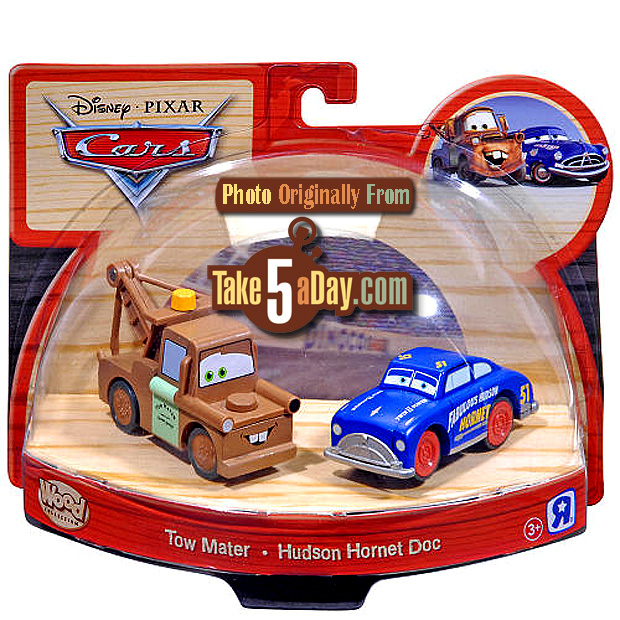 Mater with Fabulous Hudson Hornet.
Of course, the competitor boys …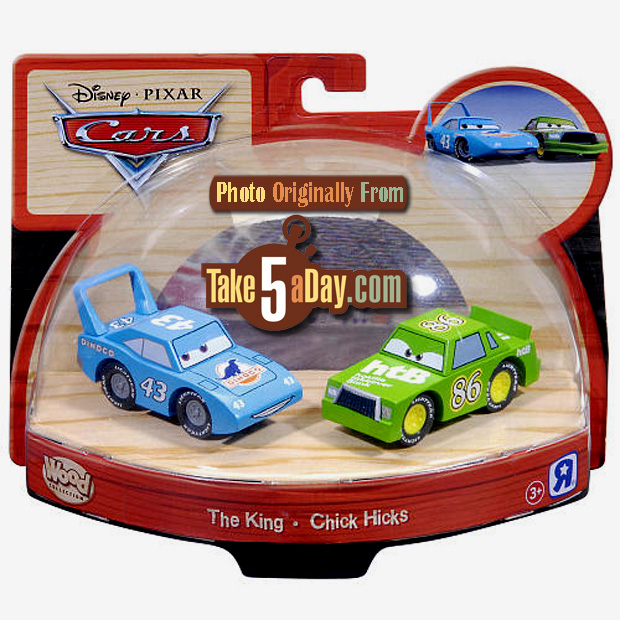 And the townies …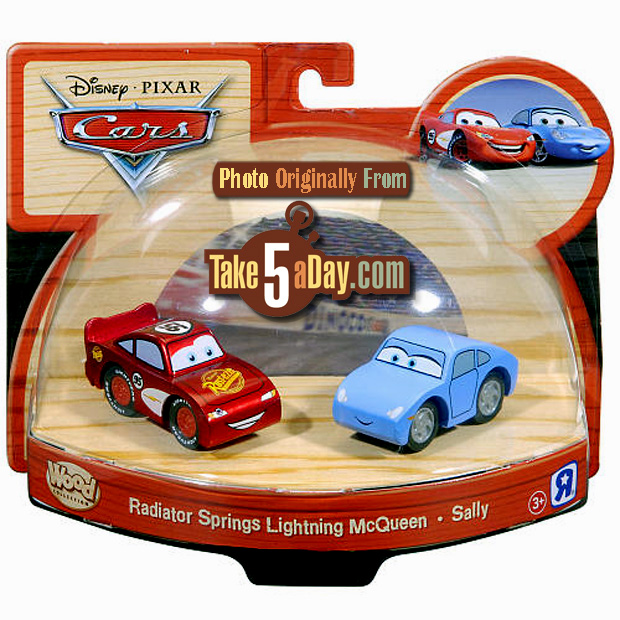 Radiator Springs LM with Sally.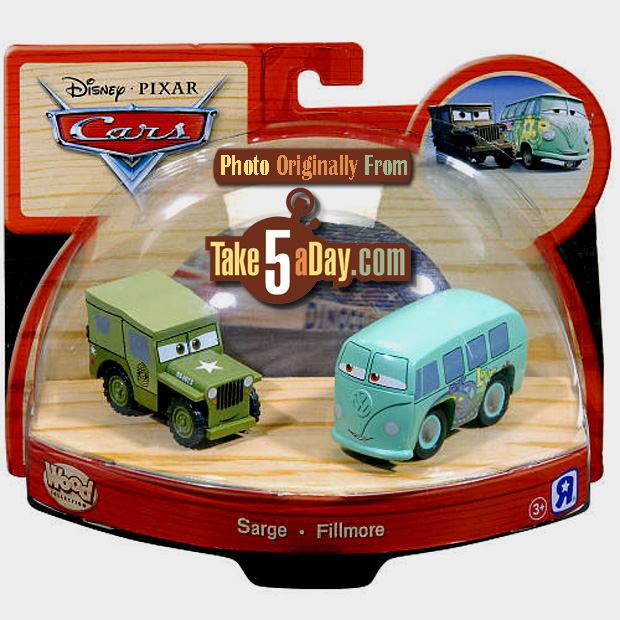 Sarge & Fillmore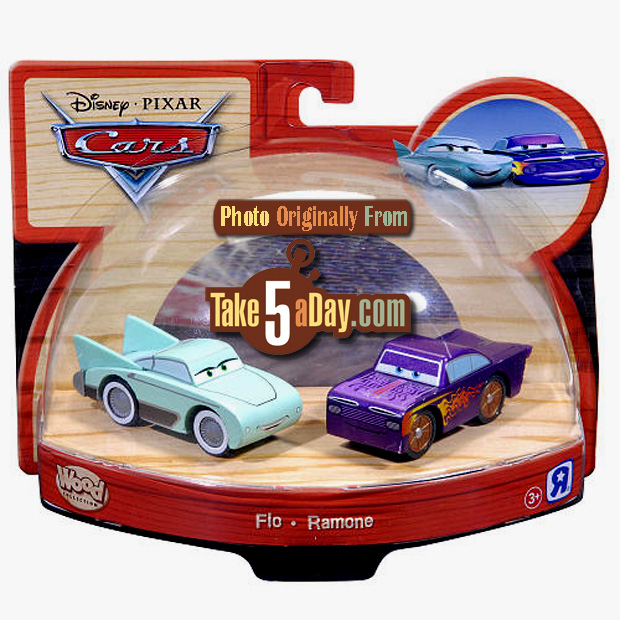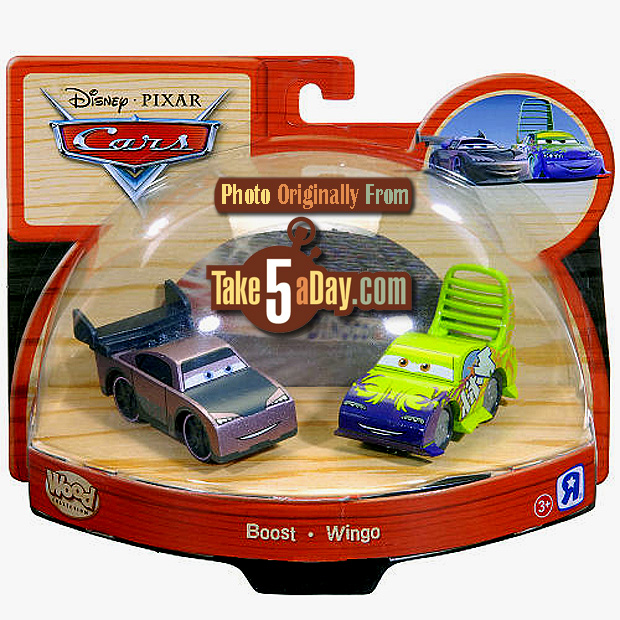 Boost & Wingo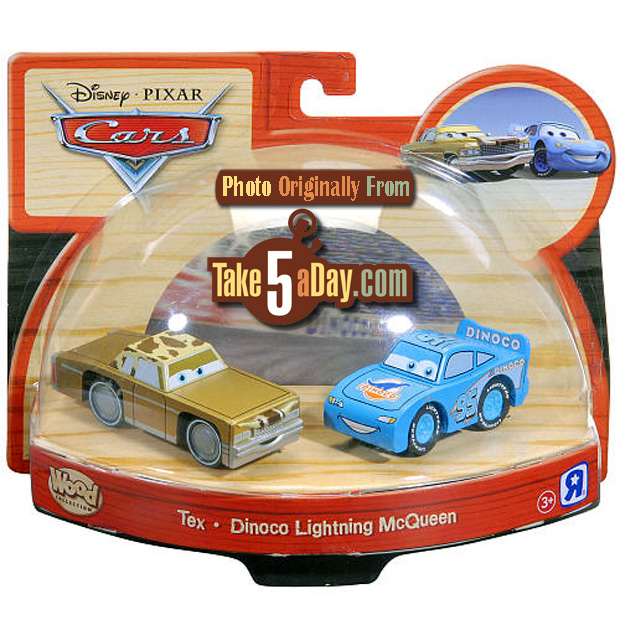 Tex & Dinoco Lightning.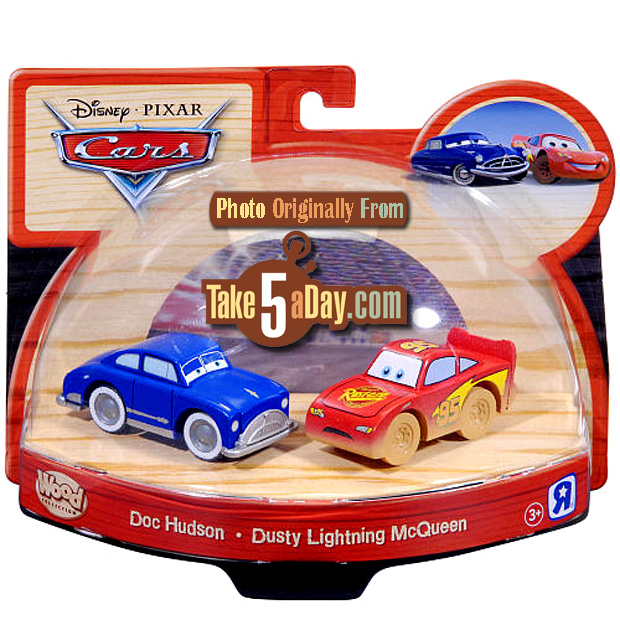 Doc Hudson & (Not Willie Butte's Dirt Track but) Dusty Lightning McQueen.
And of course, what's a series without playsets?!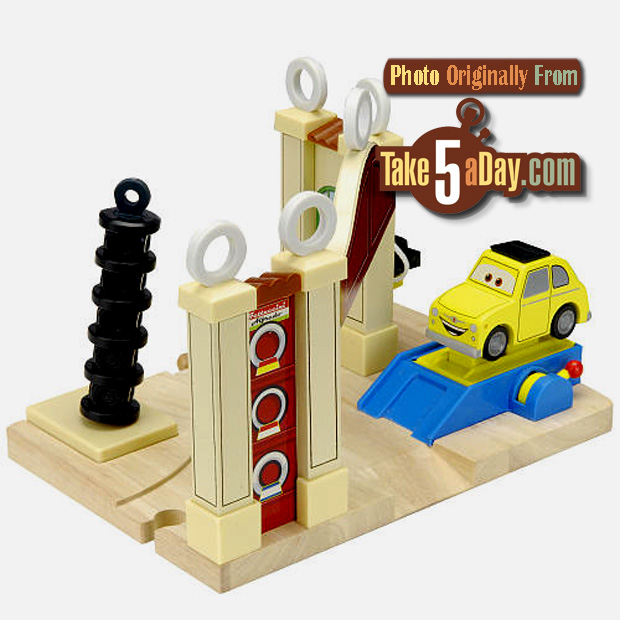 And I have to admit, the Mater Tow yard is not very canon but petty darn cute …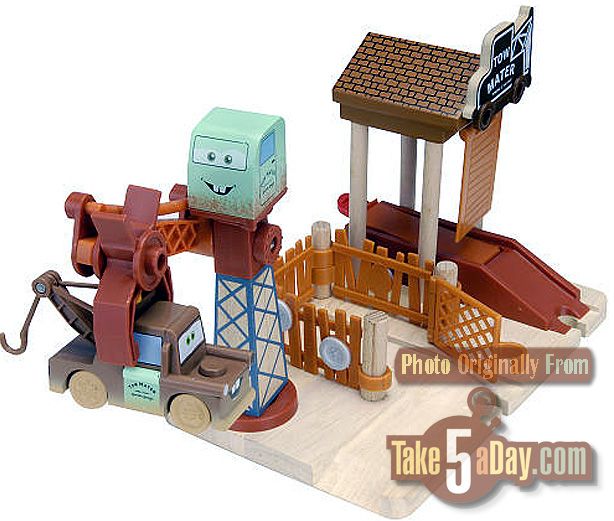 Guessing from the notches in the wood base, they link up with the Thomas "scale?"
Any Thomas collectors out there?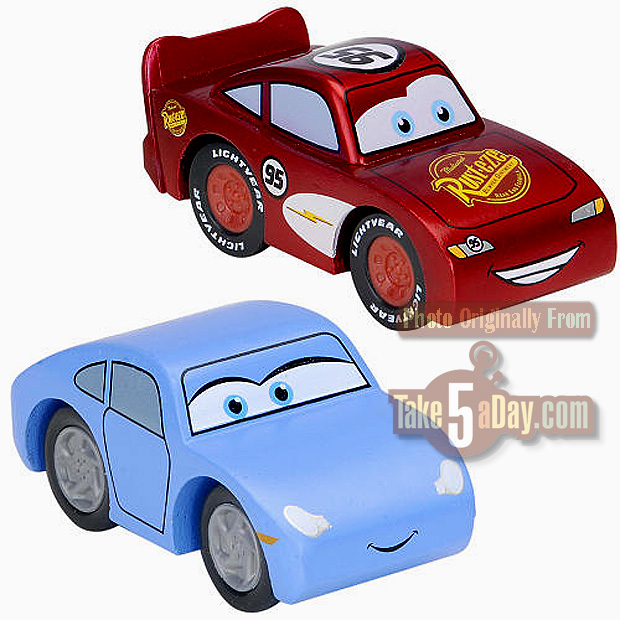 They look nice enough – they don't excite me too much but I'm presuming they are the same "gauge" as the Thomas wooden series so if you are a collector of those, CARS can visit the isle of Sodor – though Sir Topham Hatt is still freaky. 🙂
So, in case you have the room, COLLECT THEM ALL!
*** If you buy 'em all up, I'm sure there will be a wave 2. 🙂
Since you're clearly missing Guido, Sheriff, Lizzie, Snot Rod, DJ, Sheriff and Big Al.
Of course, does this mean there will be TEAK CHASE CARS?
Is that an exotic wood?
Since they have that ginormous Thomas playtable – Wooden Motor Speedway of the South!
** I think I'm out of wood puns …


metroxing

30 November 2010

Disney Pixar, Mattel Disney Pixar CARS, Retail


45 Comments