Home
»
Mattel Disney Pixar CARS
Mattel Disney Pixar Diecast CARS: Chet Boxkaar & Paul Valdez – Took the Long Way Home
"Rumber74" was FIRST to spot and bring home the long time awaitin' Haulers, Chet Boxkaar & Paul Valdez.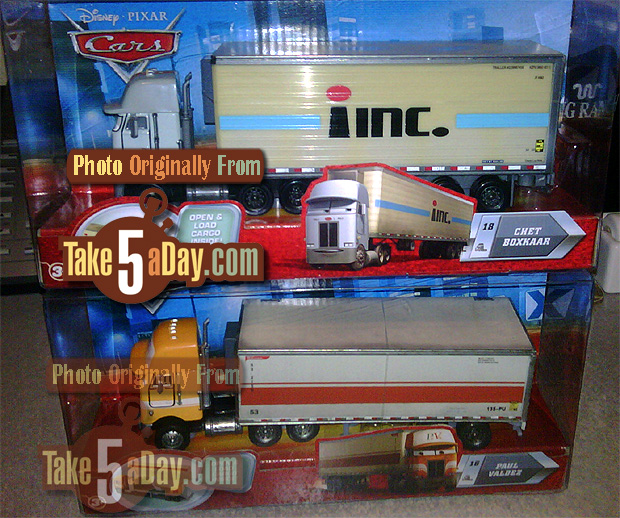 Man, they took the long way home …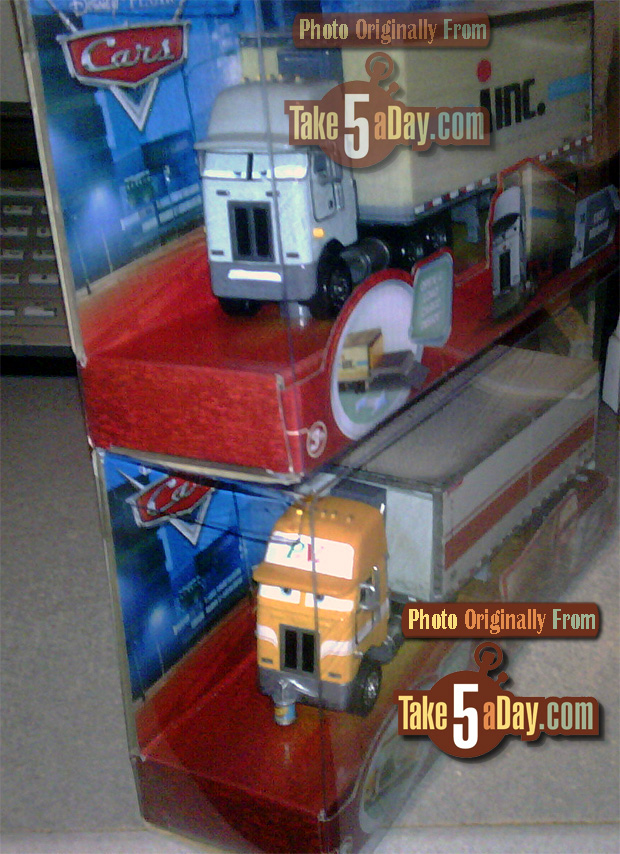 We're gonna do what they say can't be done.
We've got a long way to go and a short time to get there.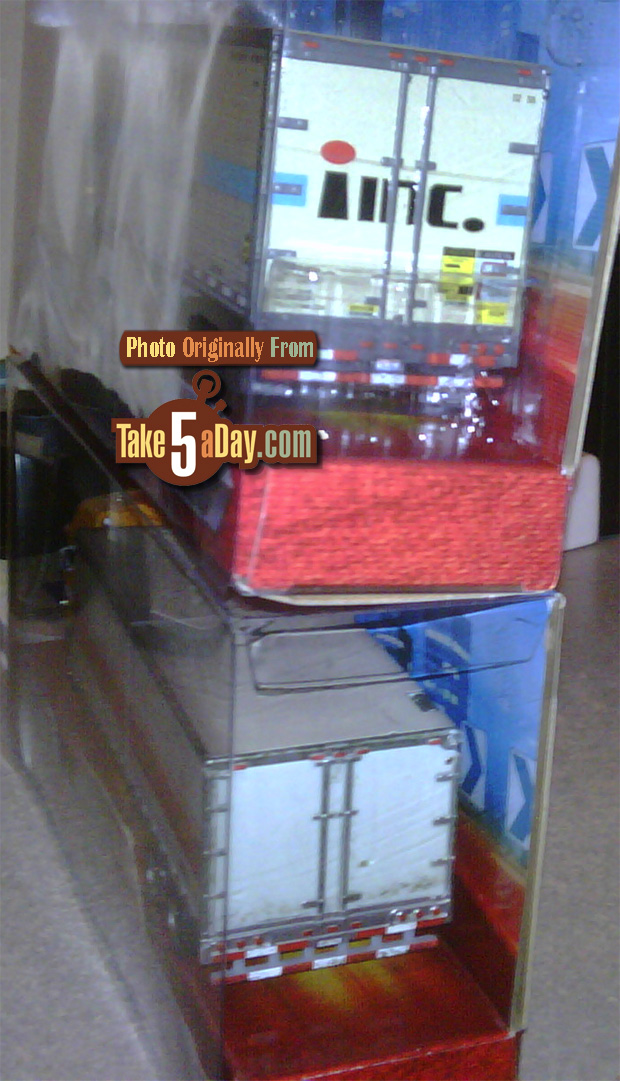 Great detailing …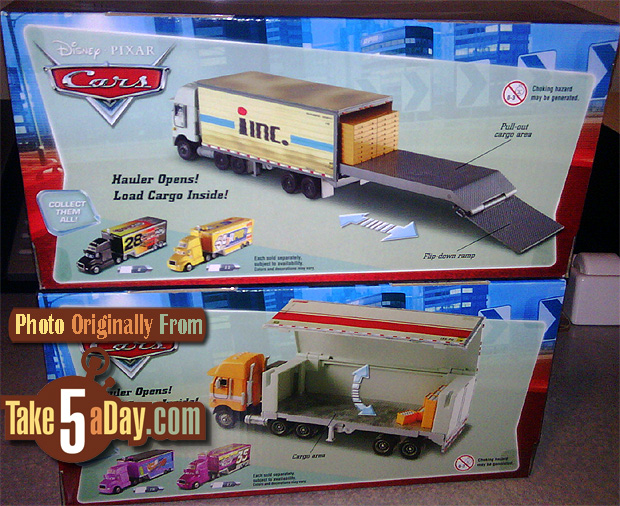 Nice new trailer compartment to Chet (while Mack slides out that way, Mack does not have the crates and his floor is not gray).
And same with Paul – not a new opening config but inside colors are new.
Nice to see the Haulers back in business.
Thanks for the great pics, "Rumbler74."
I think CTC mentioned they have the case available.


metroxing

6 January 2011

Mattel Disney Pixar CARS


40 Comments