Home
»
Mattel Disney Pixar CARS
Disney Pixar CARS: Disney Store UK Dr. Frankenwagon …
"David D." has also uncovered the Disney Store exclusive (as far as we know) diecast release of Toon Mater Monster Wrestling Dr. Frankenwagon … (we did post about it months ago but I guess no one looked very closely 🙂  ).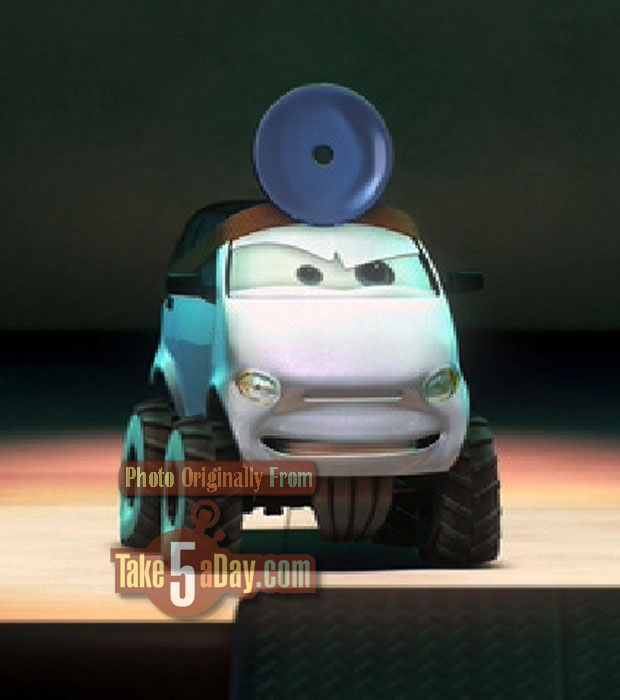 Here he is in his tiny screen glory … how tiny?
Very tiny …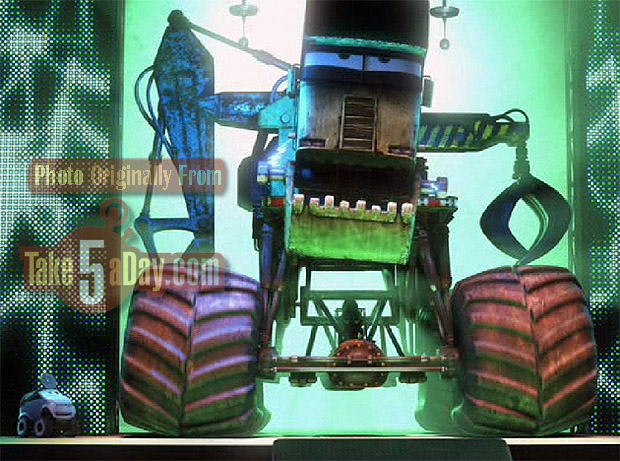 Even we say he's a tiny bugger …
He's comes in the Disney Store UK only (so far) MONSTER TRUCK MACK set …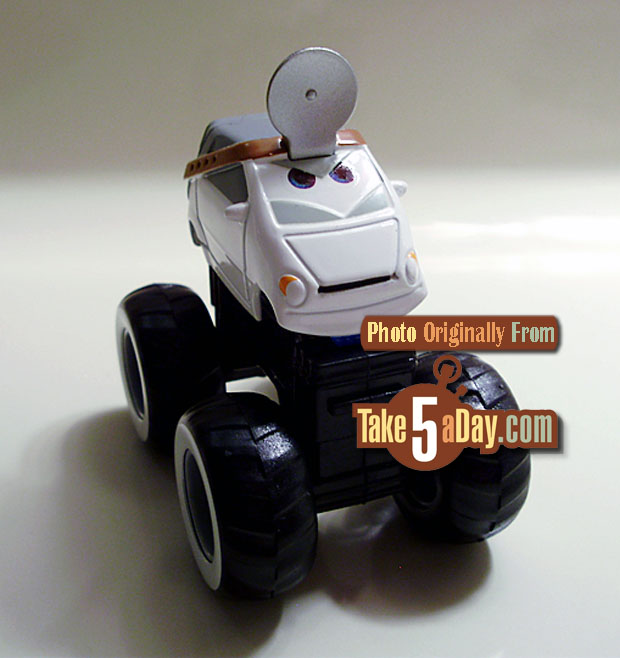 Turns out Dr. Frankenwagon is a MB SMART car …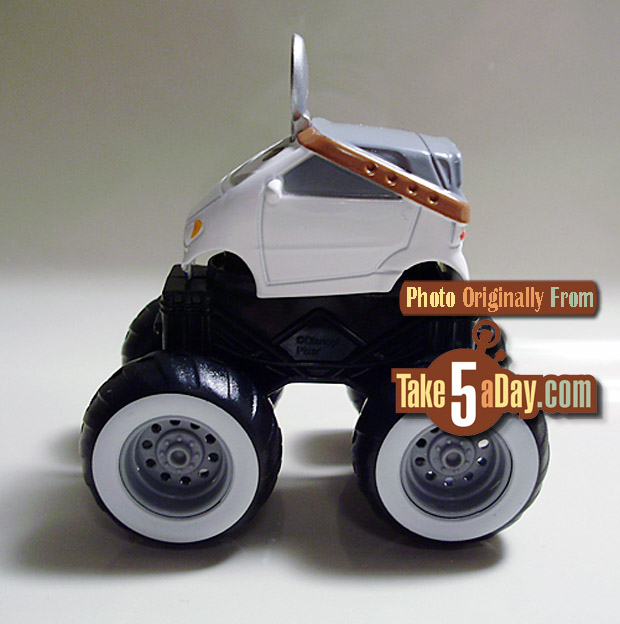 While the sculpt is nice, clearly the jacked up wheels are a bit high … but understandable as a cost savings since he comes in this set …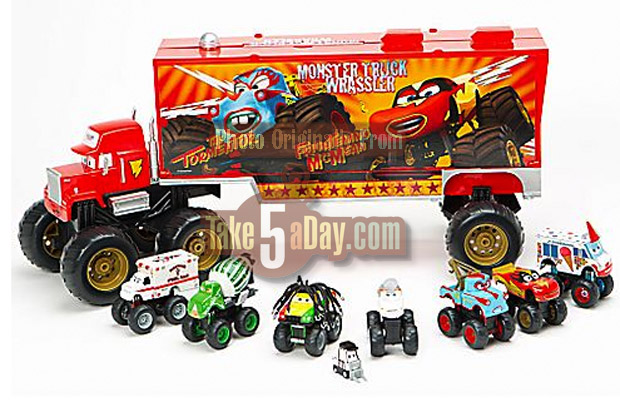 These are about 1:64 scale and clearly, it would've been expensive to make special custom axle and tires just for him when it's easier and cheaper just to use the same setup on all the Monster trucks.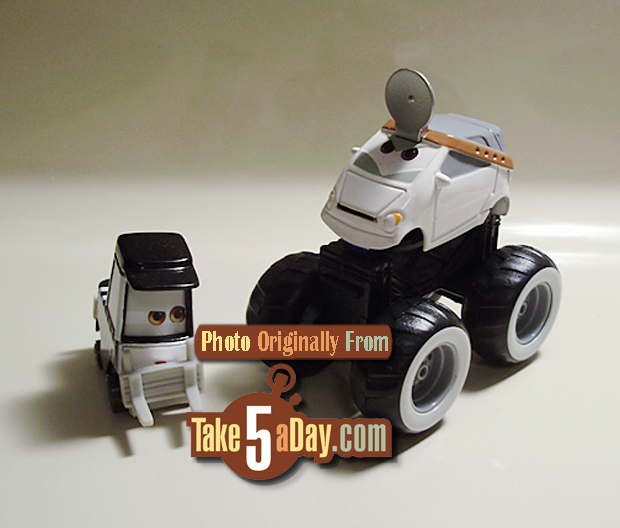 Right now, this set is only available at the Disney Stores UK – they do not ship to the US and of course, heavy bulky box anyway …
(note – the direct link may not work as Disney employs an IP address lookup so if you're in the US, they re-direct you to the US page … you can get there if you're persistent (see bottom of Disney page for access to UK page).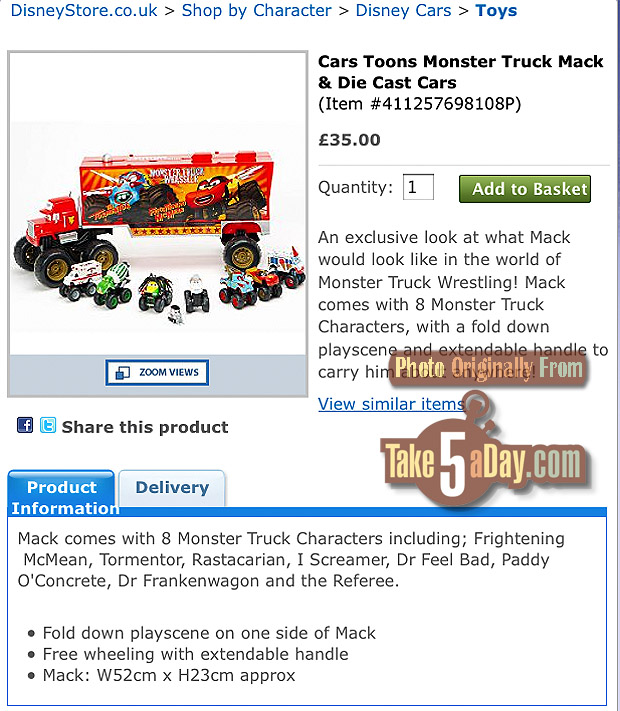 Will this set make it to the US?
Maybe – it seems every set so far has but hard to tell …
Will Mattel make one in the 1:55 series?
Unknowm.
There's no list of 2011 Toons other than what's already been announced (outside of the THUGS listing).
"David D." as you know made his own custom GIANT GREEN MONSTER so of course, he needed to get his handler-manager-owner …
Thanks for the great pics, "David D."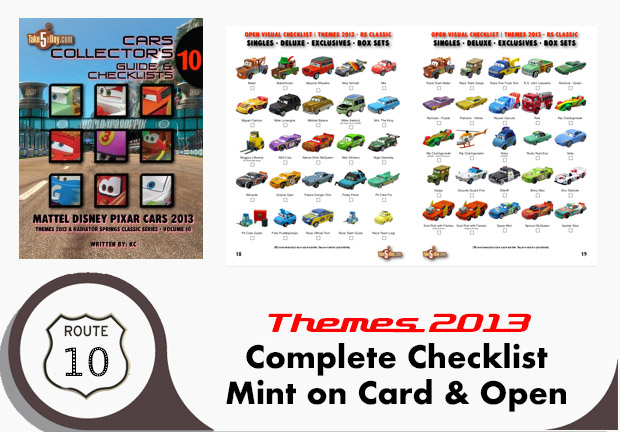 metroxing

29 December 2010

Mattel Disney Pixar CARS


17 Comments