Home
»
Internet
,
Retail
One of Big Mysteries of Universe Solved – "How Much Did it Cost AOL to Send All Those CD-ROM's in the 1990's?"
For those alive in the 1990's … every few days if not EVERYDAY, AOL would send out diskettes, CD-ROM's and DVD's in hopes you would slip in your computer and the AUTORUN would take over from there … (well, at least on PC's).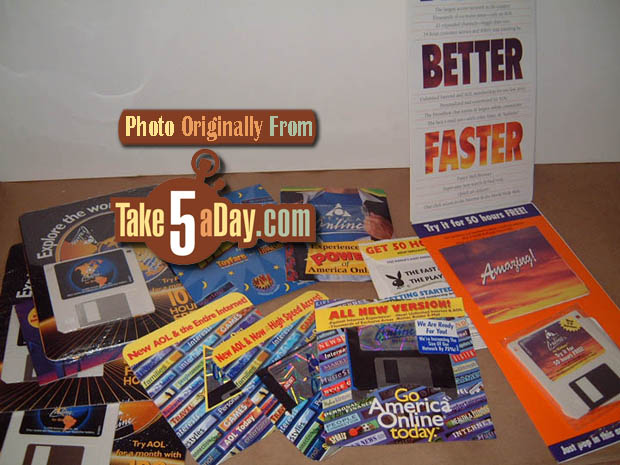 The rarest AOL disc offer? The one on an 8.25″ floppy disk … for IBM PC's running CP/M (I think).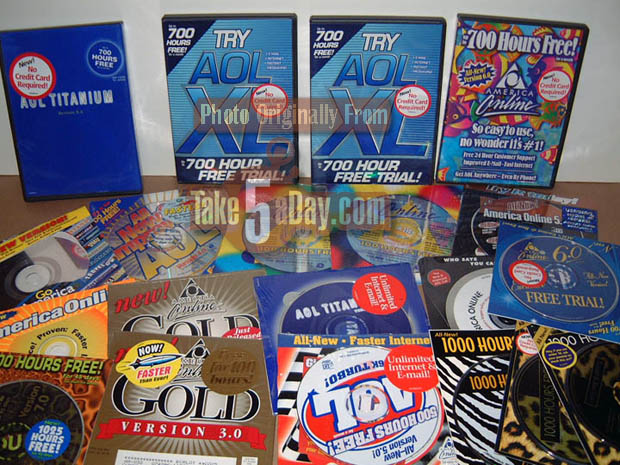 So the answer of how much did AOL spend to mail all those discs?
"A lot," says CEO at the time, Steve Case. Case himself took to Quora recently to answer the question: How much did it cost AOL to distribute all those CDs back in the 1990′s?
Case says that he doesn't remember the total amount spent on the discs specifically, but says that in the early 1990s, AOL's goal was to spend 10 percent of lifetime revenue to get a new subscriber. He says that since the average subscriber life was around 25 months, revenue was about $350 off of each of these users. So he guesses they probably spent about $35 per user on things such as these discs.
"As we were able to lower the cost of disks/trial/etc we were able to ramp up marketing. (Plus, we knew Microsoft was coming and it was never going to be easier or cheaper to get market share.) When we went public in 1992 we had less than 200,000 subscribers; a decade later the number was in the 25 million range," Case recalls.
Jan Brandt, AOL's former Chief Marketing Officer has now weighed in as well:
Over $300 million 🙂 At one point, 50% of the CD's produced worldwide had an AOL logo on it. We were logging in new subscribers at the rate of one every six seconds.
So, now you know, another one of life's great mystery's SOLVED.
Via TECHCRUNCH.