Home
»
Marketing
,
Retail
Free Christmas-Holiday Tunes From Target & Amazon …
If you enjoy the interesting holiday tunes from the current Target holiday ads, you can listen or download them for free …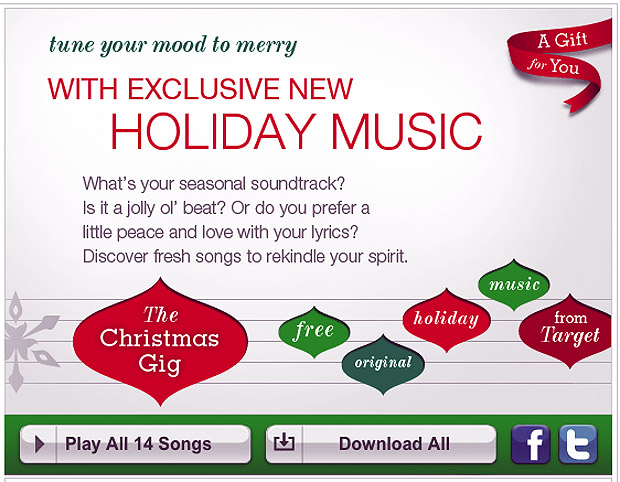 Click on the graphic or this TEXT LINK. Then either DOWNLOAD ALL or you ca scroll down and download (or listen) to individual tracks.
Sorry no new CARS items online but you can pick up the Leak Less hauler for $3.53.
Amazon is offering a free holiday song a day through 12-25 – all are still available online HERE.
(If you do not have the Amazon Mp3 Downloader software which will automatically place the track in your itunes library or WIN Music library (it's also free) but if you prefer to manage the track manually, click on SKIP …)
They also have a nice deal on a lot of digital Christmas-holiday CD albums HERE.