Home
»
Advertising
,
collecting
,
diecast
,
Film
,
Internet
,
Marketing
,
Mattel Disney Pixar CARS
,
Retail
,
Toys
,
TV
Mattel Disney Pixar Diecast CARS: Elvis RV World Tour To Hit USA Next Week … + the G to the Megasized …
As many of you know, Elvis RV has already visited our Aussie friends … Oi, Oi, Oi?
Is that right? Maybe it helps to have a few foamy ones before shouting that? 🙂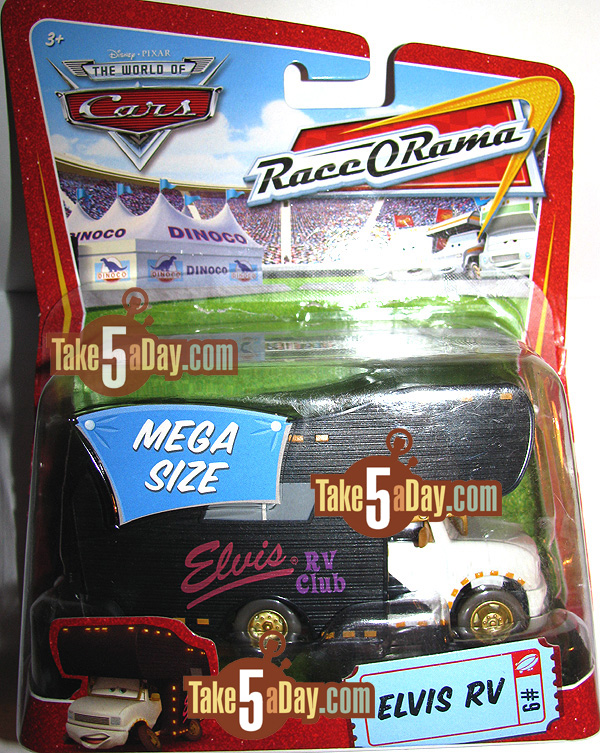 I'm sure back in 2006, we were all thinking the same thing – man, that Elvis RV CAR will be sweet to have but most of us figured at best he be like 1:87 in scale and just some random mini RV painted black on top … but we dreamed small, my friends, we dreamed small.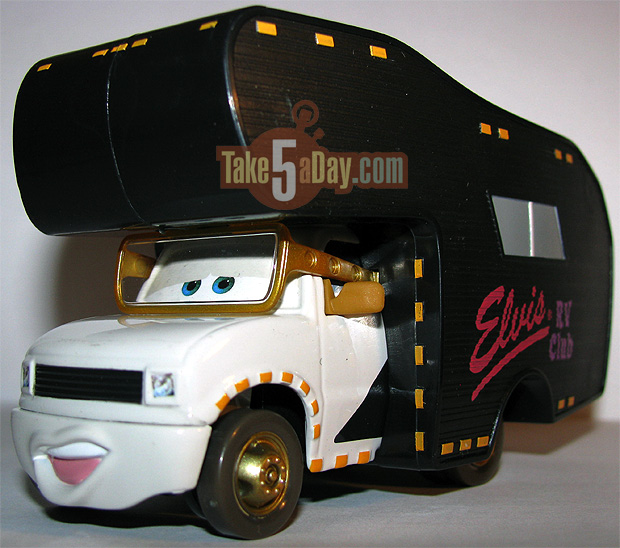 What do you do when all your CAR dreams come true?
I don't know about you buy I'll be BUYING, BUYING and BUYING.
One for the money, two for the show, three to get ready …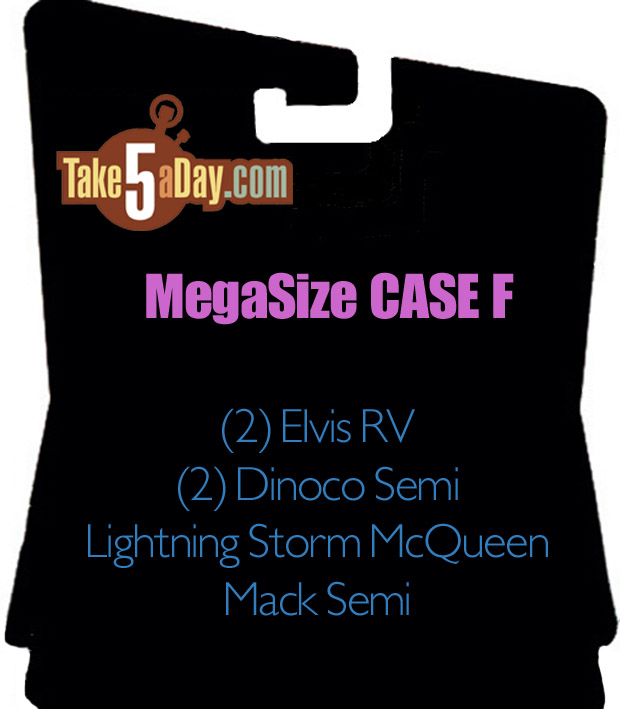 They will leave Mattel's warehouse next week.
Hopefully retailers will be ordering more than one CASE or that the Mattel sales rep might point out there's Elvis RV in this case … otherwise, will it even make it out on the shelf?
How many will be on eBay by late next week?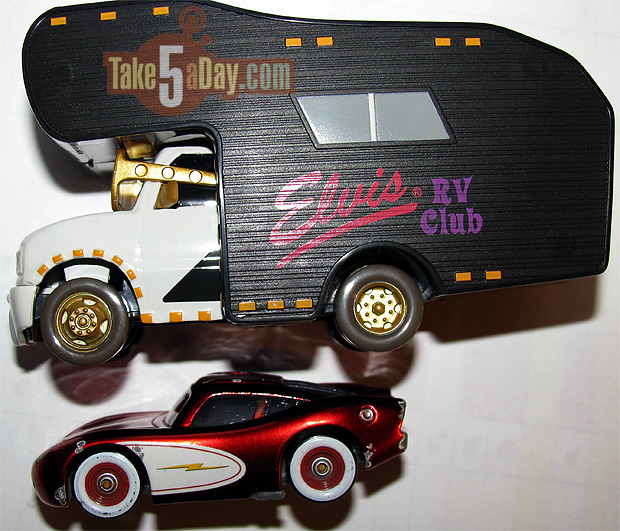 So, who's gonna crack open the giant pompadour, put an iPod with only Elvis songs into the back so it's a complete singing Elvis RV?
And yes, if you live in the Memphis, Tennessee area, will Graceland get their own special case of just Elvis? Like Darrell Waltrip & Mario Andretti did for their stores? If you're taking a tour in the near future, be sure and let us know!
Elvis will return for an encore in CASE G.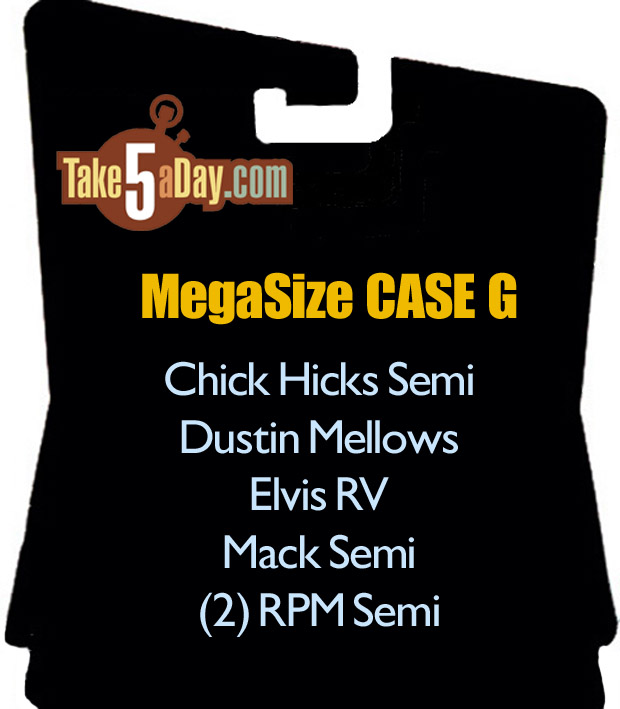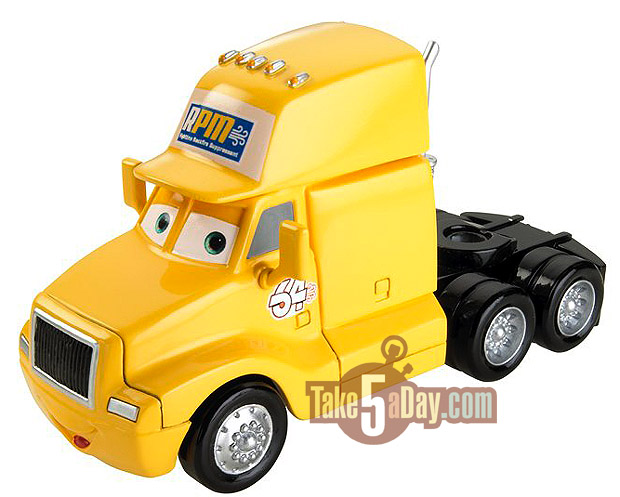 Thanks for the Aussie pics Rachel (QuidCars).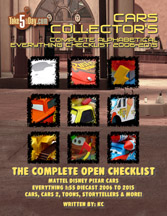 metroxing

21 February 2009

Advertising, collecting, diecast, Film, Internet, Marketing, Mattel Disney Pixar CARS, Retail, Toys, TV


63 Comments