Home
»
Advertising
,
Australia
,
collecting
,
diecast
,
Film
,
Internet
,
Marketing
,
Mattel Disney Pixar CARS
,
Retail
,
Toys
,
TV
Mattel Disney Pixar Diecast CARS: Elvis RV – LIVE in Australia!
I guess somewhere along the line, Mattel figured out that it was a shorter boat ride from Hong Kong to Australia … as with Al Oft & The King Semi that arrived first in Australia – the ELVIS RV has left the building in HK and has arrived in Australia!
Rachel (QuidCars) sends us some Megasized photos of the megasize hole in our collection …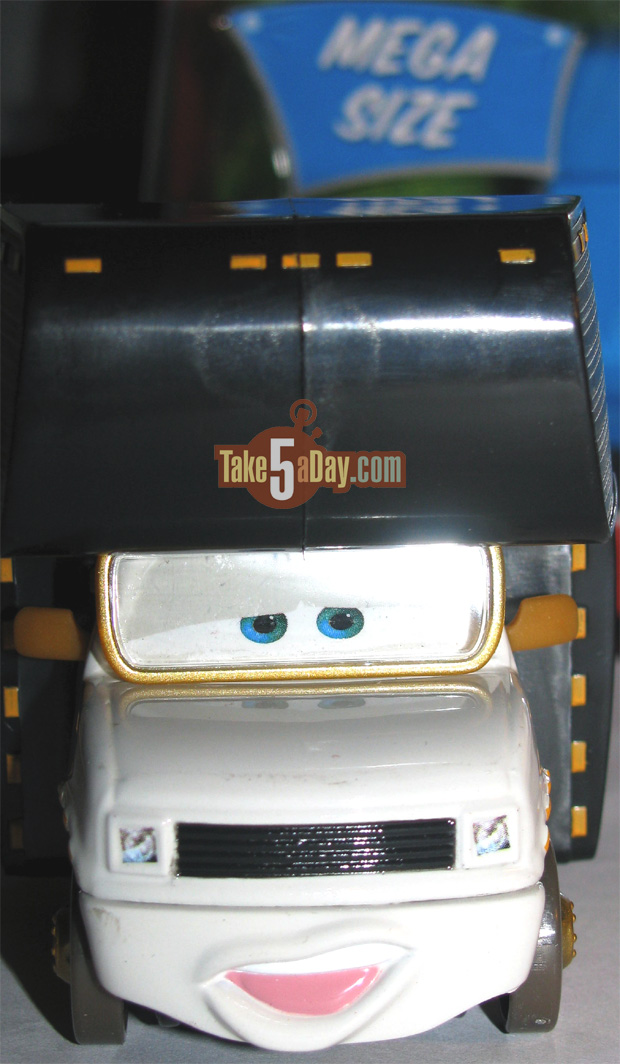 The other King says, 'thank you very much …'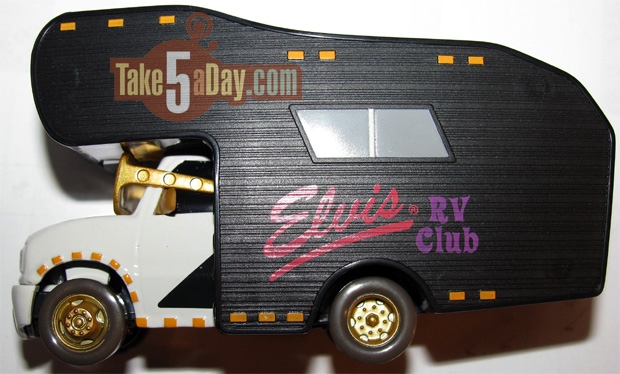 It's gold, baby, it's gold!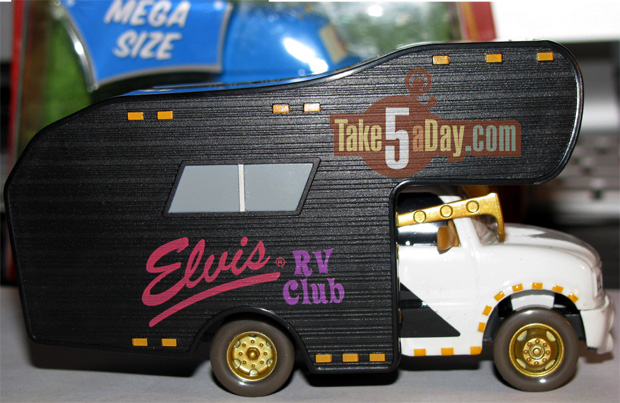 Who needs 1:24 scale when we have gold rims, gold lugnuts and gold glasses?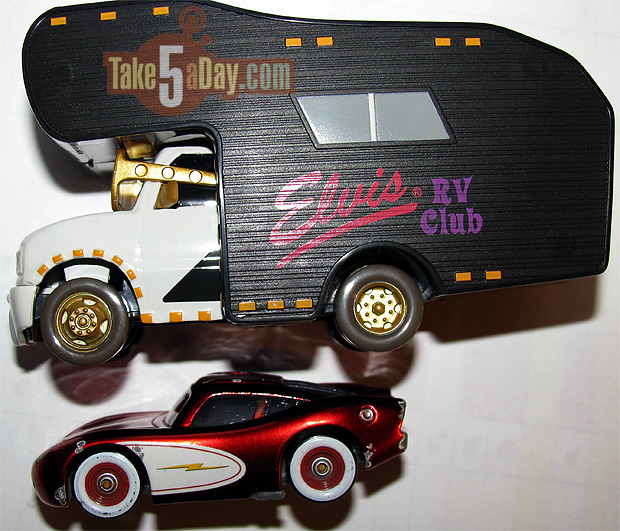 Two things – you can check out the scale and I'm hopin' that this Elvis will get as much lovin' as the Crusin' McQueen 🙂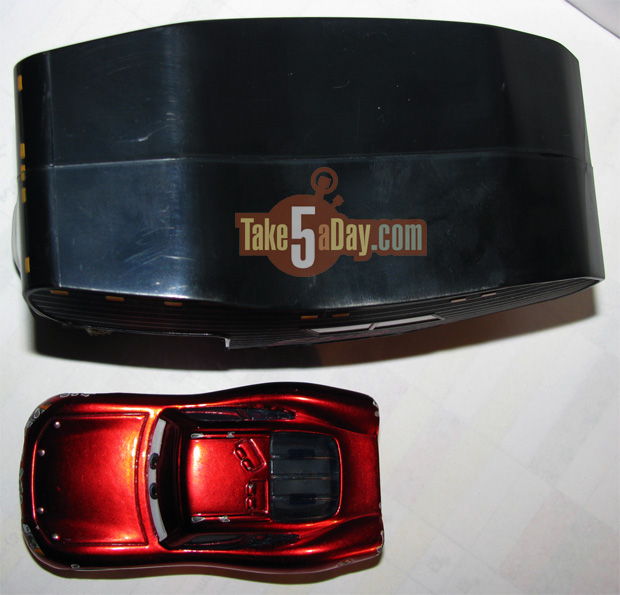 A bigger hunk of burnin', burnin' pompadour than Al Oft 🙂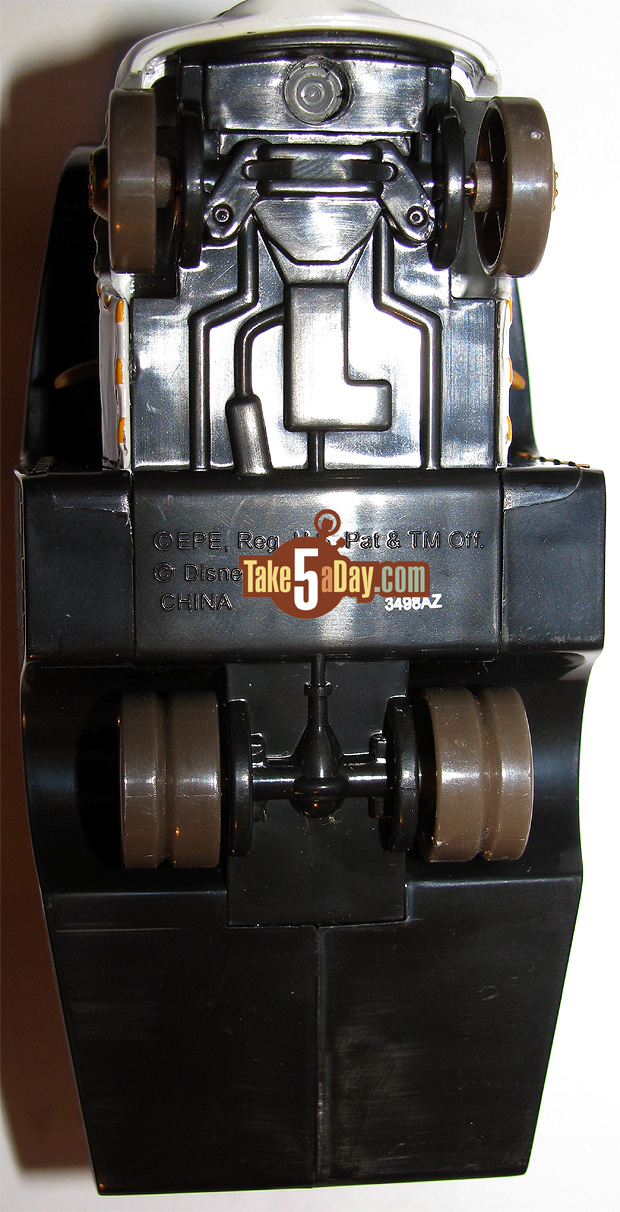 Don't need no 1:24 nor the JL series when plain 'ole store bought megasize has all the detailing a man, woman and child could ever want … even where the sunlamp don't shine … plus change left over for a slice and some hair wax … the designer of this CAR is one righteous dude 🙂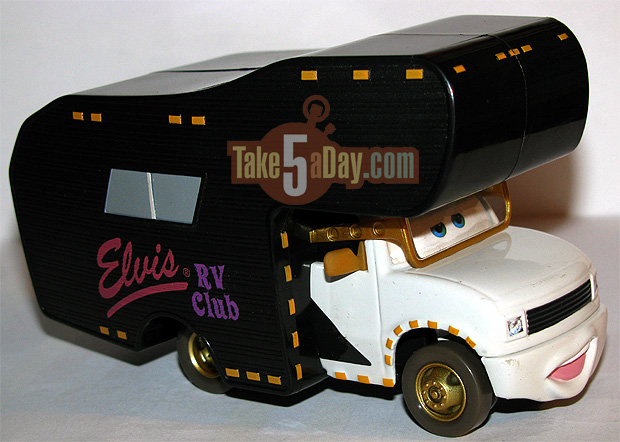 Bright light sideburns …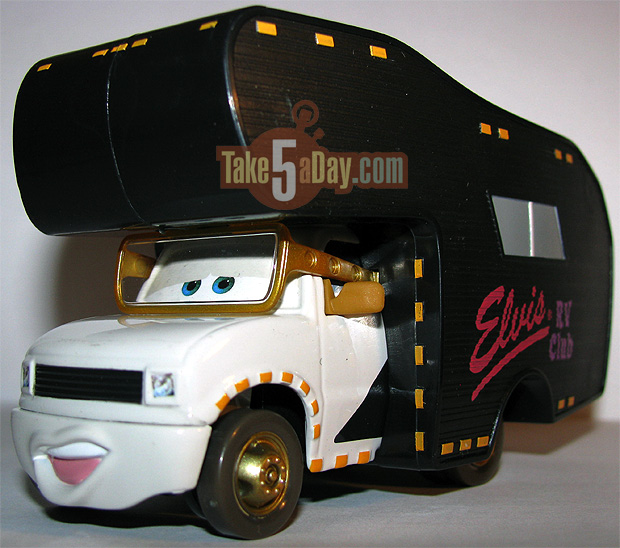 Um, did I mention this was the greatest diecast line EVER?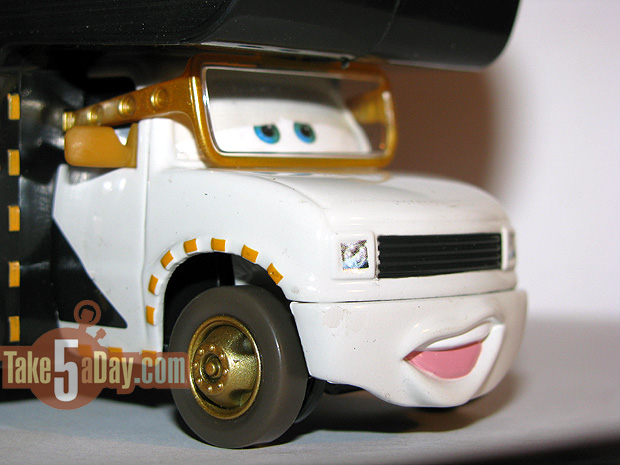 It's the ROLLIN' GOLDEN AGE of CARS …
Hey, come on, come along take a ride
There's a party over there, that ain't no jive
It's live, live, it's all the way live
Don't even have to walk, don't even have to drive
Just slide, glide, slippity-slide
Just forget about your troubles and your 9 to 5
just sail on (That's what you do), just sail on
Now this groove's so funky, hey, what to you think
What is it called, let's call it Lakeside strength
Come along and ride on a fantastic voyage …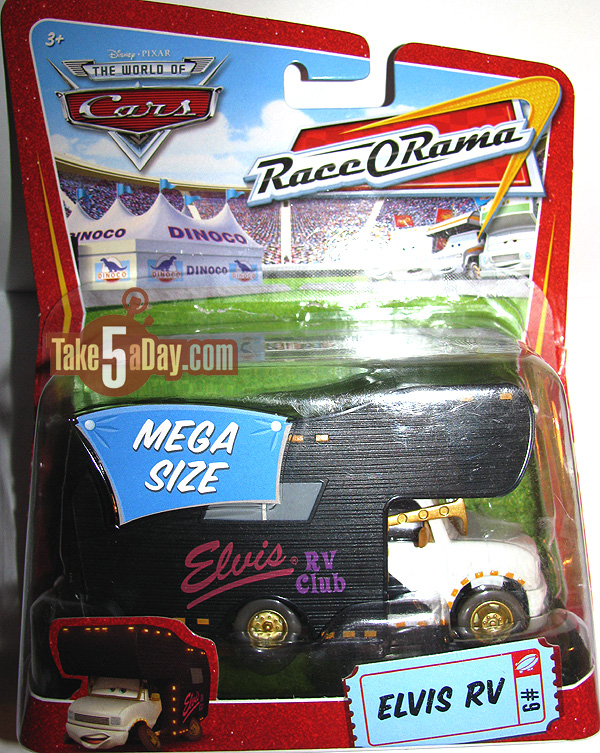 So while the real world is messed up … in CARS world, it's all gold, it's all good … and the best is yet to come …
So, thanks Rachel (QuidCars) for the megasized goodness pics. She found them at a Kmart in Indooroopilly – Queensland. Bet you didn't think to look there? 🙂 Well, in the big scheme of things, it's not much but in CARS world, it's looking great. Thanks Rachel and enjoy!
Um, if Jerry Recycled can go for $50 on eBay, wonder what the other King beloved the world over will sell for? 🙂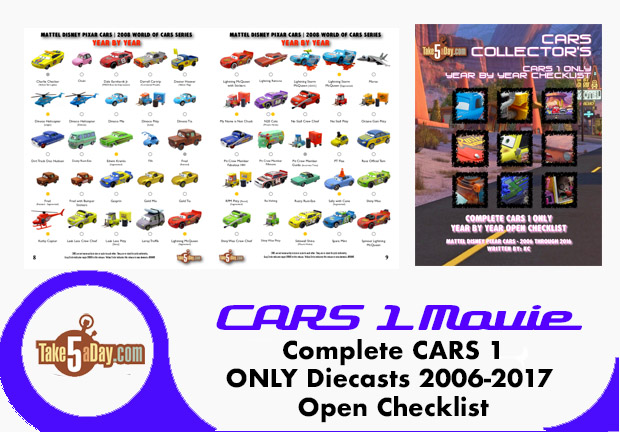 metroxing

15 February 2009

Advertising, Australia, collecting, diecast, Film, Internet, Marketing, Mattel Disney Pixar CARS, Retail, Toys, TV


54 Comments