Home
»
Advertising
,
collecting
,
diecast
,
Film
,
Internet
,
Marketing
,
Mattel Disney Pixar CARS
,
Retail
,
Toys
,
TV
Mattel Disney Pixar Diecast CARS: On The (Carrying) Case
Need a quick carrying case getaway with your CARS?
MiaSenorita offers up a solution:
"Ok, so some of you might not be as excited about this because you don't open yours… but for those of us that have kids I found this case at WalMart today (No, I did not find any new cars).  It holds 48!!! disney pixar cars.  It isn't Mattel brand, but it only cost $5.00.  I couldn't believe how cheap it is.  So I can totally afford to buy 4 of these and save the investment we have on cars from getting banged up!  It is two sided with a handle on top.
Most cars fit, except mega size.  There are a couple of slots that are two cubicles wide so Ramone, and similar cars can fit.  The others, I may just take an exacto knife to make them two stalls wide or tall.  Not sure if any of you are interested, but I was so excited I had to share!  A few of the cars got a little sideways while I was moving it around.. oops!"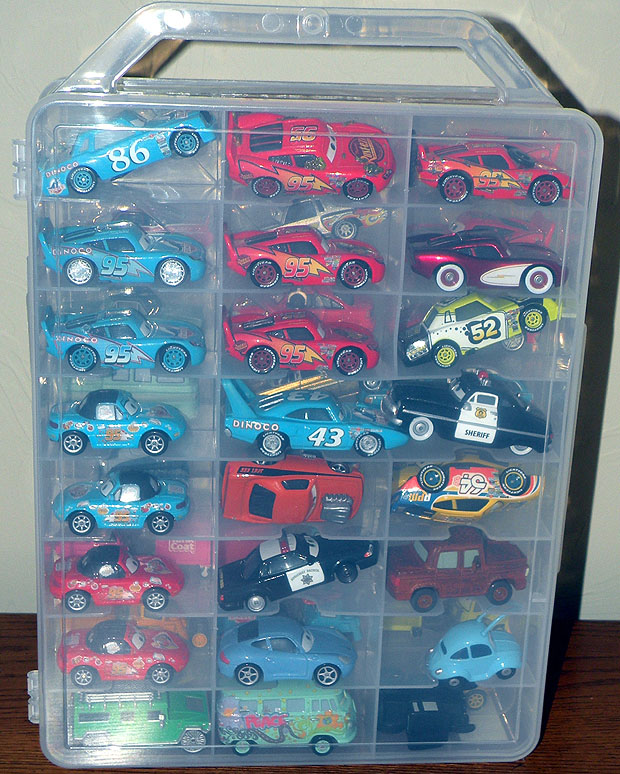 Did the Sheriff have a few too many quarts? RPM definitely did 🙂

Er, um, Tex seems like a Southern gentleman … he might have some 'xplaining to do …
Very nice and certainly a nice price – seems at least $15 cheaper than most I've seen.
I saw this at the CONTAINER STORE the other day, a nice display box for some 1:24, 1:43 or a few 1:55 CARS …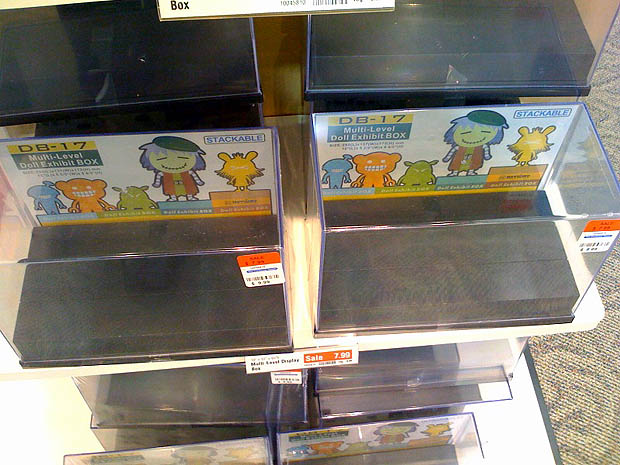 They are also having a sale a small "strip box" that might hold like 6 CARS? …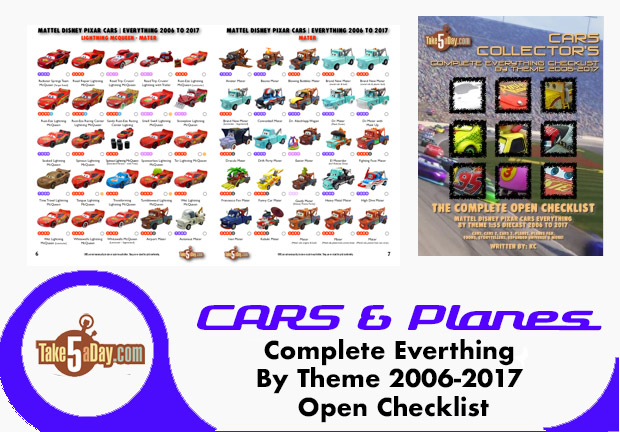 metroxing

22 February 2009

Advertising, collecting, diecast, Film, Internet, Marketing, Mattel Disney Pixar CARS, Retail, Toys, TV


30 Comments