Home
»
Advertising
,
collecting
,
diecast
,
Film
,
Internet
,
Marketing
,
Mattel Disney Pixar CARS
,
Retail
,
Toys
,
TV
,
Uncategorized
Mattel Disney Pixar Diecast CARS: Confetti Chase Impound Snot Rod
Bryan H. found this at a TRU in East Central Iowa.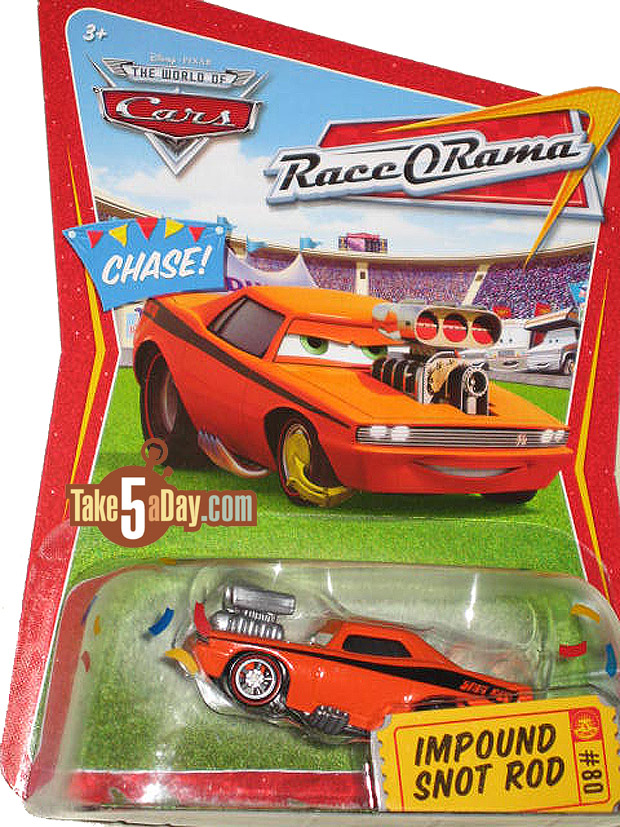 This appears to be first confetti blister card of Impound Snot Rod.
Error? Variant?
Well, impossible to call it yet. If a few turn up here and there, an error. If dozens of people report seeing it all over – then it's a variant.
In either case, a nice find and definitely of (eBay) interest to many collectors – unlike other card errors (for now), as a CHASE car, it is definitely always something worth more … if it is an error card, a few dozen more turning up won't affect the value very much and unlike what you would think, more turning up actually assures people that it is legit (I'm NOT saying this is anything but genuine – just pointing out how the market views appearances).
If enough turn up all over like the Impound Boost – then you have a packaging variant.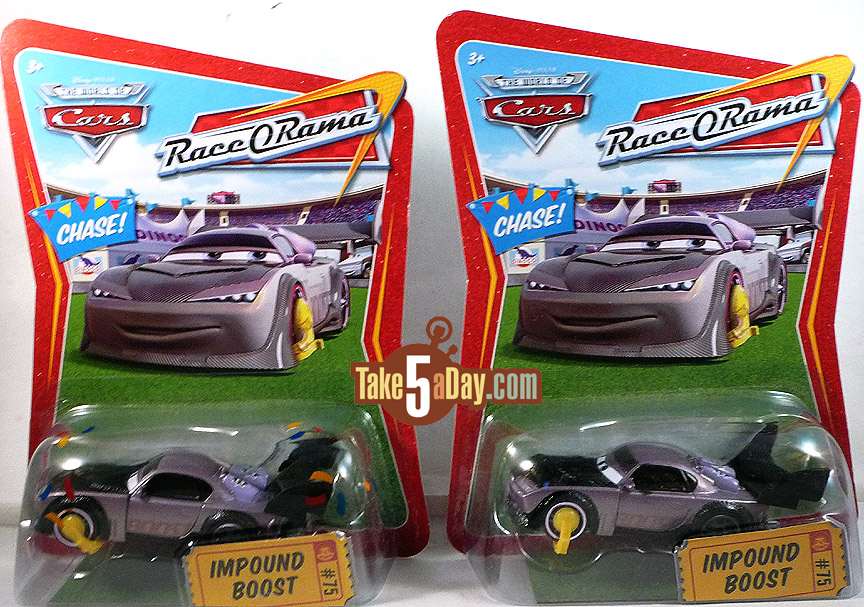 The main problem now is the stock situation is so hard to predict as unlike 5-6 months ago where releases tended to be available everywhere within weeks of each other, or perhaps more accurately, if you didn't find something – it meant they didn't order it and not that they stashed it in the warehouse and will bring it out in 3 months.
The stock situation now is in such turmoil now (Hundreds/Thousands of WM's just cracking open the T & W cases which were released by Mattel in late August/September) so we don't really know if there are thousands of Impound Snot Rod's out in the backrooms and might not make it to the store shelves for months? (Two WM's near me just released CHASE Fred or the WOC CARS from last July just arriving on the shelves with the NEW Snipe). So, the final total and count is impossible to predict … just as CHASE Fred's were hard to find, then easy at the Kmart CARS Collector Day …
The bottom line is that the situation is murky with the final chapter not closing until April 2009 … (a guess) so keep in mind.
And as I noted in the Impound Boost post, the confetti thing might be the equivalent of the NEW snipe/No snipe "fun" that Mattel Marketing might throw out there to resell the same item – part of the game.
But in any case, good luck and happy hunting.
Thanks for the fun pic, Bryan H.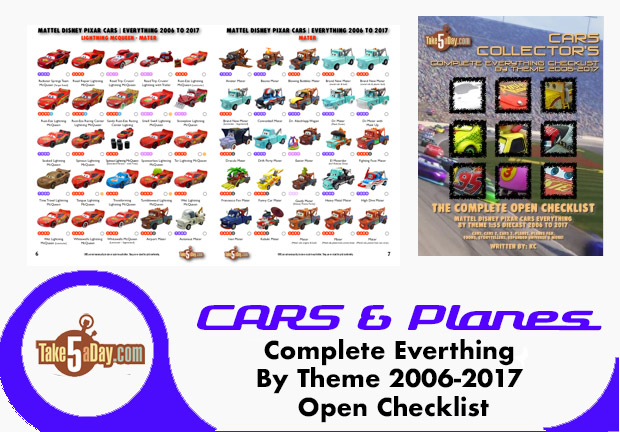 metroxing

30 December 2008

Advertising, collecting, diecast, Film, Internet, Marketing, Mattel Disney Pixar CARS, Retail, Toys, TV, Uncategorized


3 Comments