Home
»
Advertising
,
collecting
,
diecast
,
Film
,
Marketing
,
Mattel Disney Pixar CARS
,
Retail
,
Toys
,
TV
Mattel Disney Pixar Diecast CARS: The Chase Confetti Bubble Blister
We definitely know that Impound Boost is available in both versions – with and without confetti blister. The earlier appearance Boost WITH confetti matches the first chase CAR – Impound McQueen … but the later appearance in the WM pallets produced Impound Boost in blisters without confetti.
The production dates are logical. "267" for Impound Boost with confetti and "281" for Impound Boost without confetti – and that it's a cost savings measure.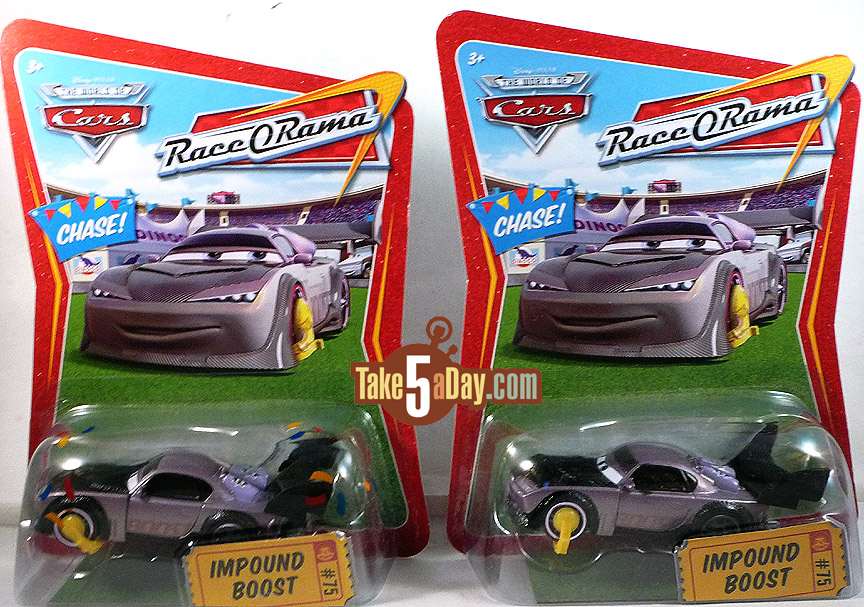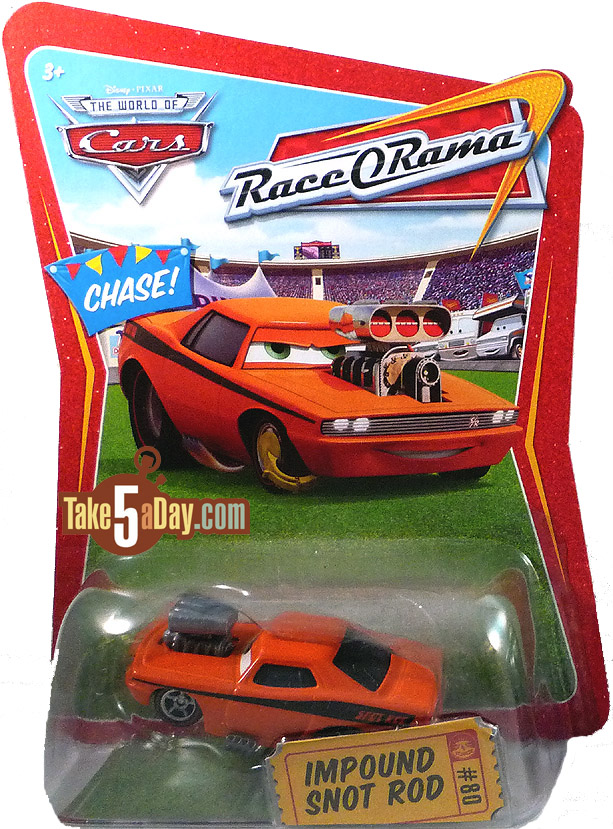 And the recent appearance of CHASE Snot Rod without confetti seems "logical." That the cost savings measure is now permanent but nothing is ever as it seems with CARS.
My Impound Snot Rod also has a production date of "267" matching the Impound Boost with confetti so what's the full story?
Is the confetti blister motif definitely eliminated as a cost savings measure?
Is the non-confetti blister non-appearance merely a temporary mixup?
Is it just to mess with collectors? And some Impound Snot Rod with confetti will appear later in the production run?
Of course, what doesn't really help matters is that how many CASE B pallets are still clotting WM's gardening sections, centers and warehouses? So, we don't really even know what the actual ratio of Impound Boost with to Impound Booth without – really is?
The evidence is unclear – there should be 6 Impound Boosts per pallet (6 cases of CASE B per pallet)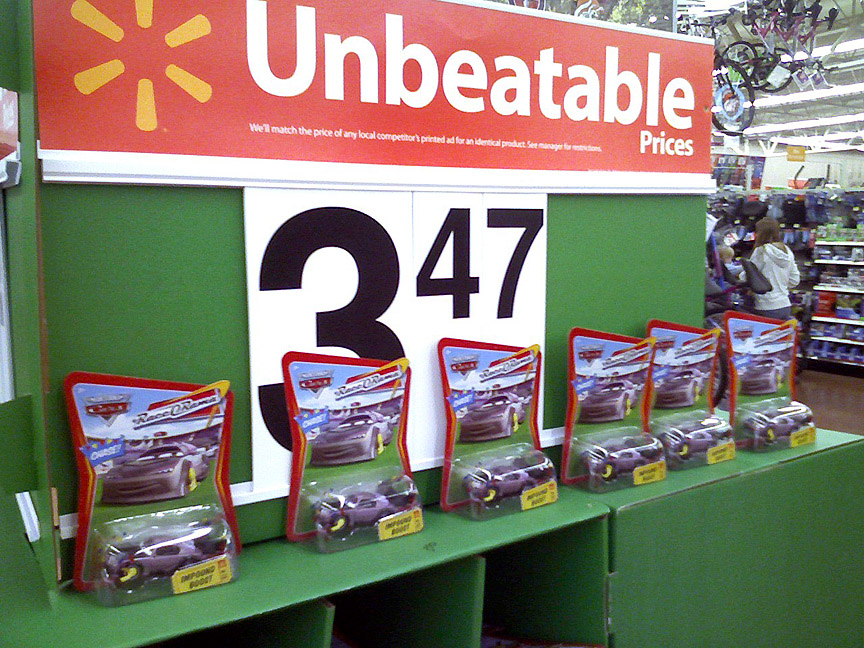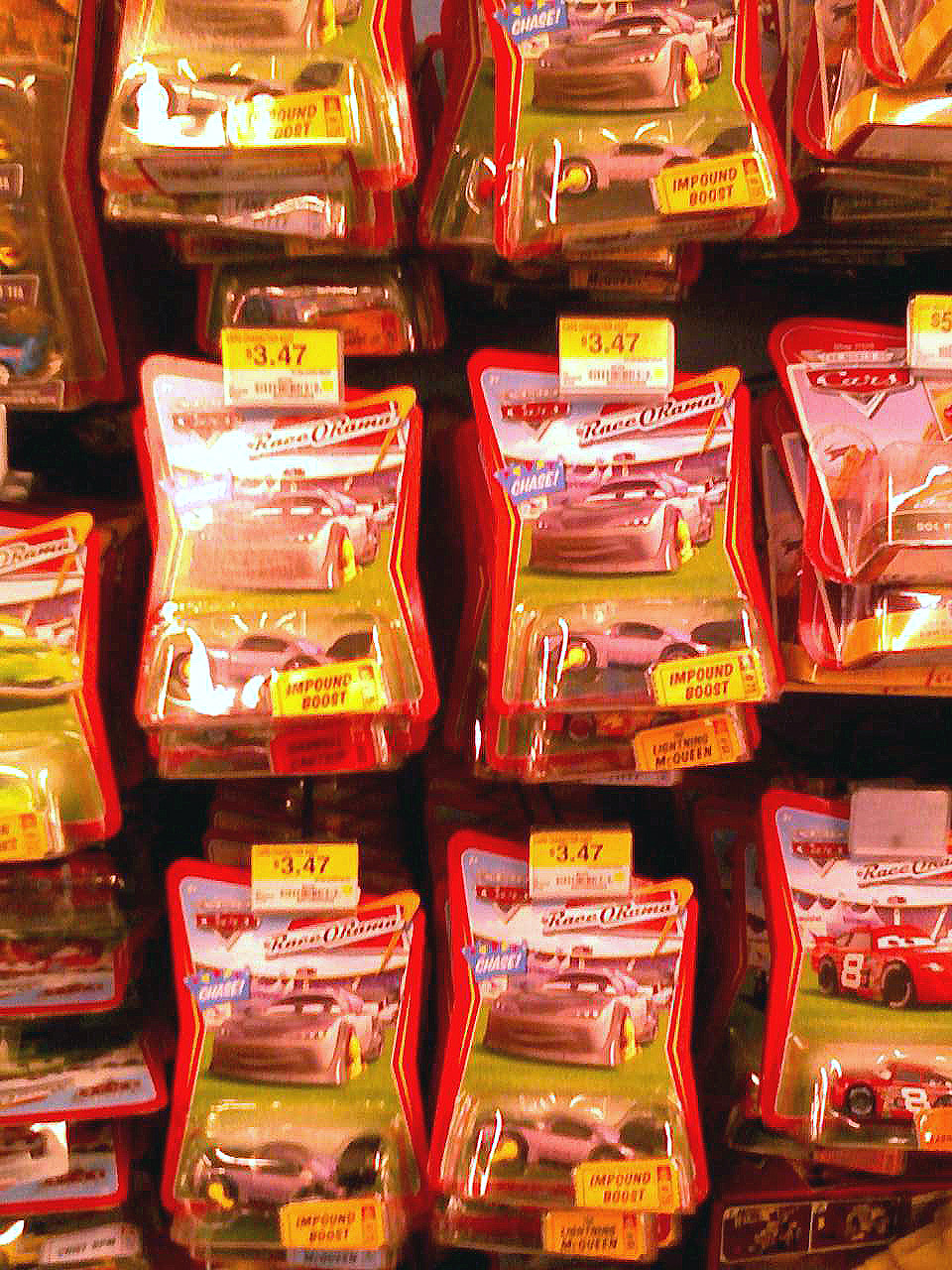 As you can see, some WM pallets have confetti Impound Boost and some have only confetti-free Impound Boosts …
And we probably won't know until we sure most of the backrooms are emptied and all the clearance sales have happened in late January before we can guess as to the final ratio …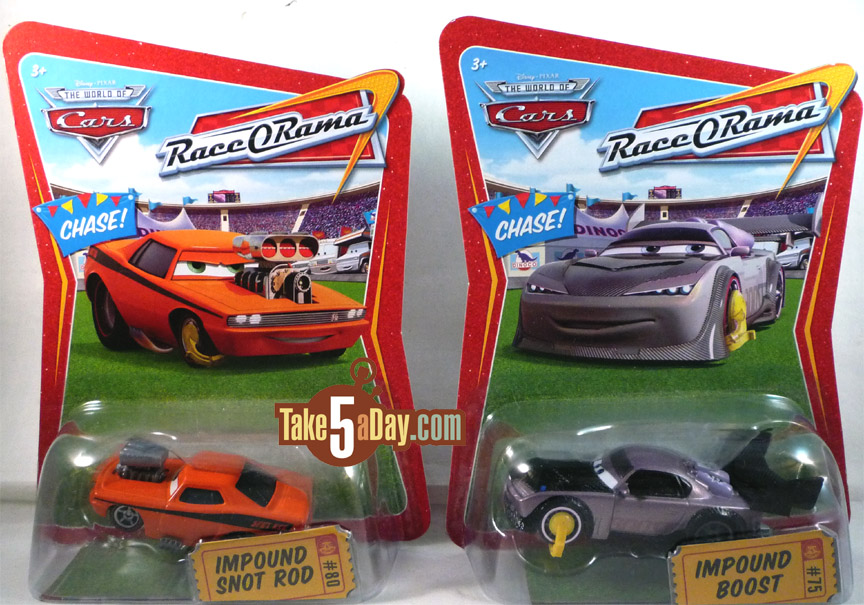 Happy hunting!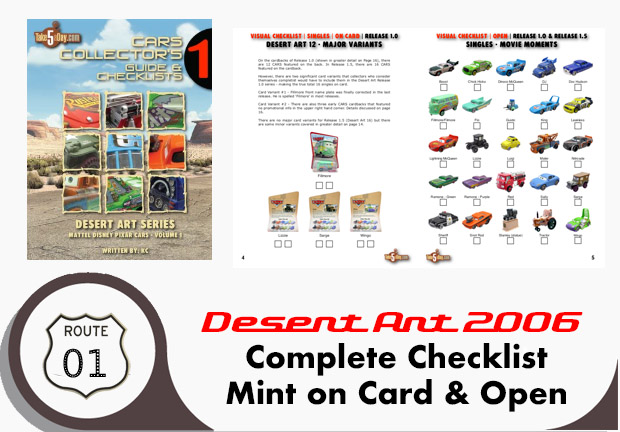 metroxing

14 December 2008

Advertising, collecting, diecast, Film, Marketing, Mattel Disney Pixar CARS, Retail, Toys, TV


61 Comments