Home
»
Advertising
,
collecting
,
diecast
,
Film
,
Internet
,
Marketing
,
Mattel Disney Pixar CARS
,
Retail
,
Toys
,
TV
Mattel Disney Pixar Diecast CARS: Mega Sized CASE D
Coming in early January.
Mega Sized CASE D … a nice catchup case for many …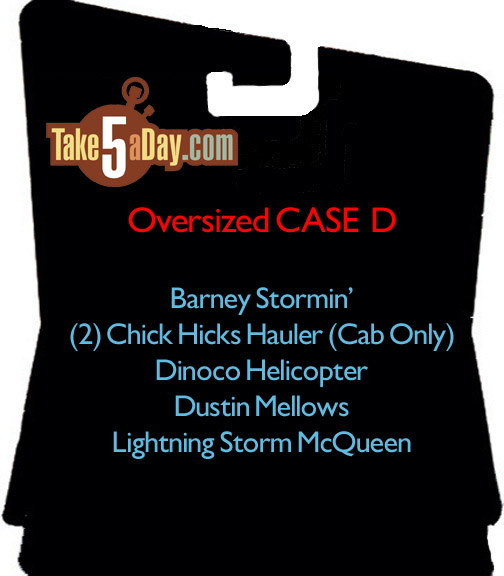 Now, officially to avoid confusion, the CABS ONLY are called Semi's so this is "Chick Semi."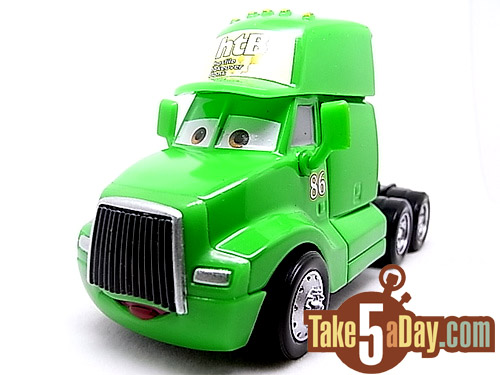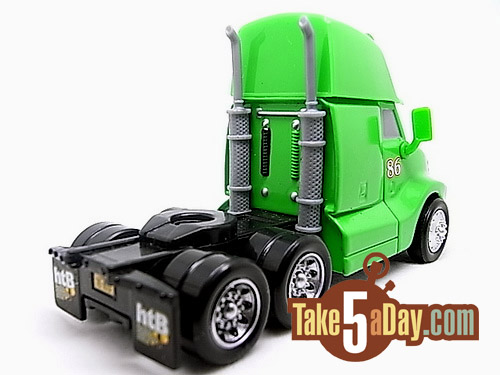 Of course, what's interesting is the first photos released shows three major differences between this "Chick Semi" and the Chick Hick Haulers cab. The expression is different and the back mud flaps have the HTB logo … but the biggie is that it seems to contain the "hitch hole" which is strangely missing from Mack Over-Sized/Mega Sized Semi. Mack with the Hauler contains the correct hitch hole to hitch the hauler to.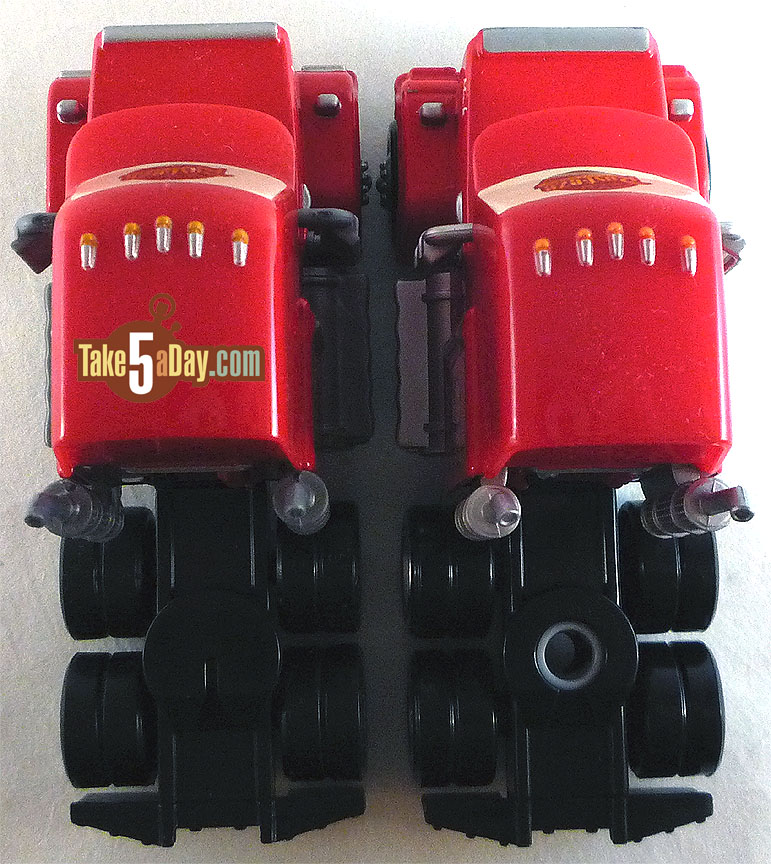 Oversized/Mega-Sized Mack on left – Mack Hauler on right.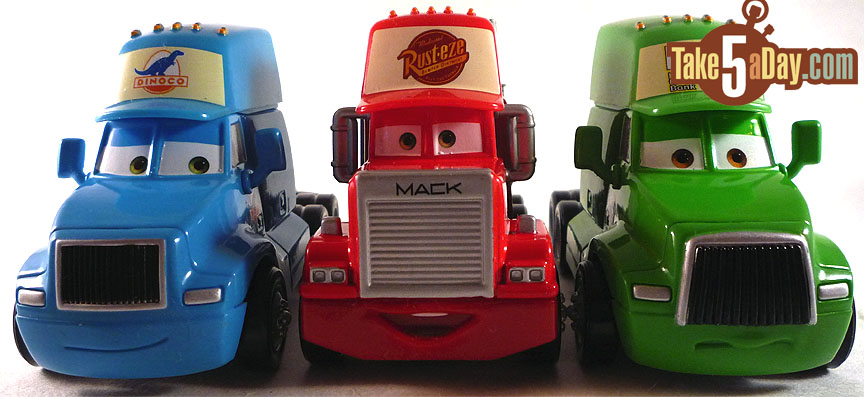 Chick Hauler "expression" different than "Mega-sized" Chick Semi (see above).
So Mack in the "Mega-Sized" line without the hitch hole might've been a mistake and with the subsequent releases of the other Semi's (Cabs), they will fix it by making sure they all have the trailer hitch so you can pick and choose which cab will go with which hauler?
Not sure – not sure if the above photos of the new Chick Semi is a prototype or a final but it's looking like all the "Semi's" going forward will/should have the trailer hitch holes which of course is much more logical …(what's the point of a cab without the hitch hole? Mattel might save a few pennies here and there but not signficantly – especially since it's not like you can buy one without the other …
A recap of the upcoming "Semi's":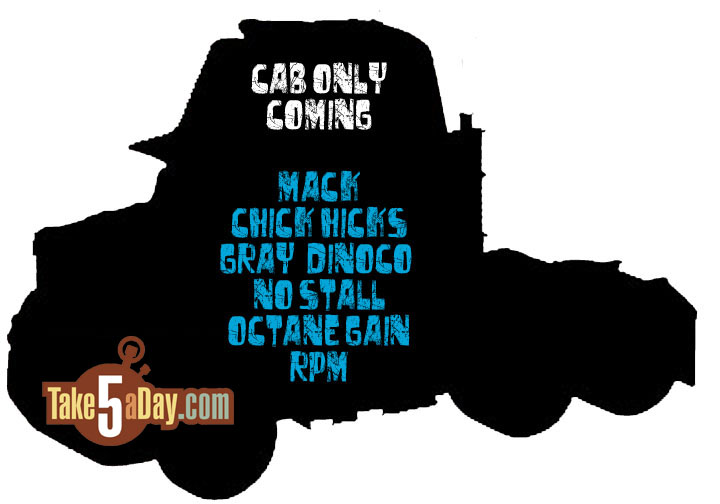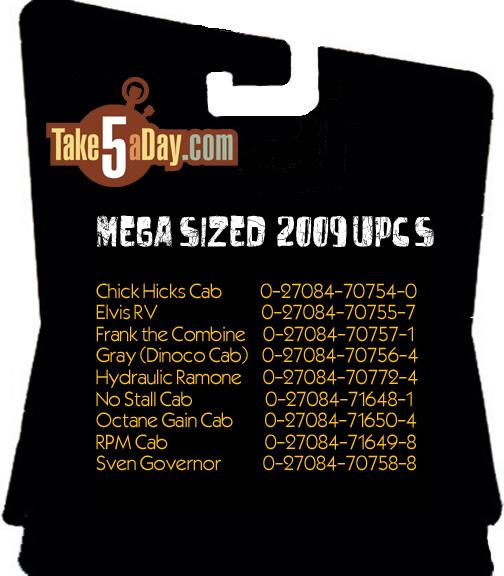 And yep, Elvis is coming in CASE E … very fitting for Evis 😉
(Case Assortment coming)
And yes, I have heard of the rumors regarding "two" Elvis releases or a variant but as far as I can tell from several sources to verify, there is only ONE Elvis release. There is no logical explanation for the supposed Elvis "variant" other than it might be a production error …
These are the photos I took of the prototype from SD Comic Con last summer if that helps … presumably, the final one should look like this: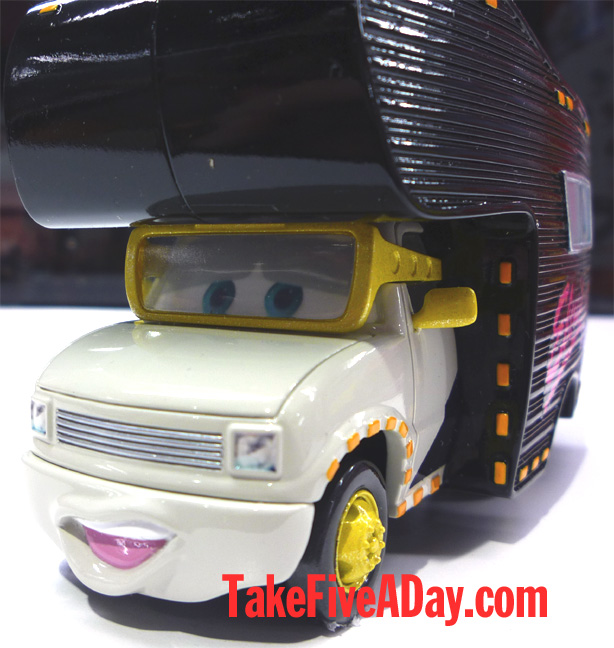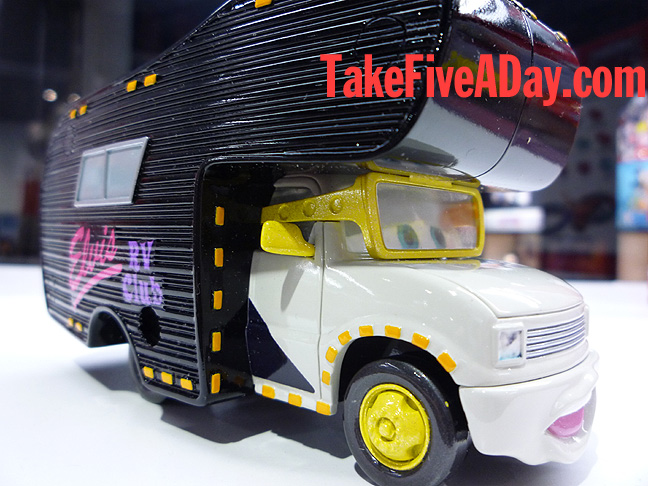 But I'll get a final answer when everyone returns from the holiday break … and have final case configuration for mega-sized CASE E.



metroxing

20 December 2008

Advertising, collecting, diecast, Film, Internet, Marketing, Mattel Disney Pixar CARS, Retail, Toys, TV


70 Comments